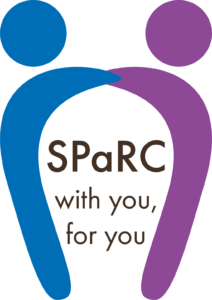 About us
The Spiritual, Pastoral and Religious Care (SPaRC) team is made up of representatives of different beliefs and is here for staff and patients of all beliefs, including all major and minor world religions and those with worldviews that are more humanist or individual in nature. All beliefs are regarded as equal and we endeavour to understand your individual needs, responding in ways that bring you calm and strength.
Our team is present every day of the week, walking the wards and making visits on request. We will listen to you without judgement as it is your agenda, not ours, that leads our conversations.
If you are seeking specific religious support, we are a diverse team and we will endeavour to respond with resources and prayers as appropriate for your needs and wishes.
In September 2021 the Spiritual, Pastoral and Religious Care was launched setting ambitious service standards for the coming period to promote a fully integrated and inclusive service at the Trust. At this point the team changed its name from Chaplaincy to SPaRC as we knew that the name was off-putting to some people and we wanted to build a fully inclusive service where our team work flexibly to offer pastoral and spiritual care to all and religious care to those who request it.
As part of our innovative approach to inclusive care we have developed the SPaRC App to support staff and patients in their spiritual wellbeing. We plan to launch this in Autumn 2022.
Who we are
We are a diverse team of core staff and bank staff who operate across all the trust sites and facilities.  The SPaRC team are all committed to working in a cross-belief way that recognising the individuality of personal beliefs, the existential questions that may arise in acute care and the comfort of the familiar. We are all people who have a strong belief in the power of kindness and the importance of listening.  We all have a deep respect for the beliefs of others and an appreciation of the value of working alongside each other.
Contact details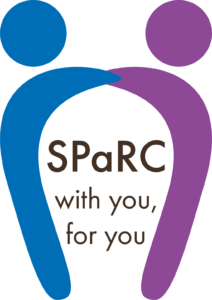 Telephone (with voicemail) 01274 365819
Bradford Royal Infirmary
Duckworth Lane
Bradford
BD9 6RJ
SPaRC Facilities
The Chapel at BRI is located near the main Duckworth Lane entrance and is open daily.  Another chapel space is located at St. Luke's alongside the Muslim prayer facilities. At the BRI, the main Muslim Prayer Room is on the left as you approach the Duckworth Lane main entrance carpark.
We are hoping to introduce more quiet and reflective spaces in the future as we recognise that our facilities do not yet meet the needs of all staff and patients.
A room is available by arrangement for a private conversation with the SPaRC team. This is located behind the Reception desk at BRI.
SPaRC Practitioners (Core team)
Mohammed Arshad

Head of SPaRC Team & Imam

Steve Lees

Church of England SPaRC Practitioner

Fr. Peter Morkah

Roman Catholic SPaRC Practitioner

Joanna Mutlow

Humanist SPaRC Practitioner

Ismail Syed

Inclusive SPaRC Practitioner

Dawn Arnison

Administrative Officer

Rubina Yasin

Female Muslim SPaRC Practitioner

Fr. Austin Udoette

Roman Catholic SPaRC Practitioner
Bank SPaRC Practitioners
Delphine Arinze

Bank SPaRC Practitioner

Chris Barnes

Bank SPaRC Practitioner

Nick Clews

Bank SPaRC Practitioner

Terry Kershaw

Bank SPaRC Practitioner

Latif Mir

Bank SPaRC Practitioner

Nurus Samad

Bank SPaRC Practitioner

Paul Wheelhouse

Bank SPaRC Practitioner

Furqan Hijazi

Bank SPaRC Practitioner

Saiqa Kauser

Bank SPaRC Practitioner