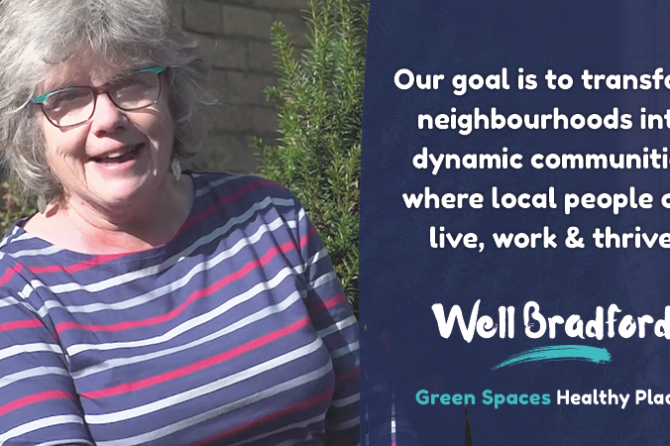 A PIONEERING project which is forging links between Bradford Teaching Hospitals NHS Foundation Trust and local communities is holding its first job fair in March.
Well Bradford is a community health programme led by the Trust alongside Bradford Council and the NHS clinical commissioning groups (CCGs). Its goal is to transform neighbourhoods into dynamic communities where local people can live, work and thrive.
 The jobs fair is on Wednesday, 11 March, from 10am to 3pm at Morrisons' Girlington store.
Well Bradford is hosting the event in partnership with local employers including Bradford Teaching Hospitals, Morrisons, Farmers Boy, McDonald's, West Yorkshire Police and collaborating with key partners including Jobcentre Plus and the University of Bradford.
The jobs fair aims to encourage local people to find out about job opportunities with some of the biggest employers in the area.
Job hunters
Bradford Teaching Hospitals will be telling people about vacancies and handing out 'A Day in the Life' leaflets to give job hunters a real insight into roles at Bradford Royal Infirmary and St Luke's Hospital.
As part of Together Girlington, the Girlington economy and regeneration group, Well Bradford is promoting regeneration through the local economy by providing job opportunities, career progression routes and supporting the local community to build and develop its employability skills.
Saj Shah, who is the owner of McDonald's on Ingleby Road, said: "As a business owner, born and bred in Girlington, it's good to see such a collaboration offering opportunities for skills, training and employment to local people. This type of partnership, headed up by Well Bradford, is exactly what is needed and will result in immediate or future jobs."
People are invited to come along to the jobs fair on 11 March, in Morrison's community room and café area. There's no need to book, bring your CV if you want, and Urdu, Punjabi and Eastern European interpreters will be available throughout the day.
For more information, contact: saira.butt@bthft.nhs.uk
Follow Well Bradford on Twitter: bit.ly/WellBradfordTwitter
Visit: www.bradfordhospitals.nhs.uk/well-bradford/
ENDS
For further media information, please contact communications@bthft.nhs.uk or call 01274 383901.
Note to Editors:
Bradford Teaching Hospitals NHS Foundation Trust:
Bradford Teaching Hospitals NHS Foundation Trust is responsible for providing hospital services for the people of Bradford and communities across Yorkshire. We serve a core population of around 500,000 and provide specialist services for 1.1 million people.
Our 5,500 staff work over several sites, including Bradford Royal Infirmary, which provides the majority of inpatient services, and St Luke's Hospital, which predominantly provides outpatient and rehabilitation services. We also manage local community hospitals at Westwood Park, Westbourne Green, and Eccleshill.
In early 2017, a new £28 million wing opened at Bradford Royal Infirmary, part of a £75m investment to improve patient care across our hospitals over a five-year period. It provides world-class facilities for elderly care, children's services, a state-of-the-art intensive care unit with increased single-room provision and a retail concourse.
The new wing is a continuation of our work to improve patient experience after our new £2 million neonatal unit officially opened in January 2015. Our maternity services were recently shortlisted for the Royal College of Midwives' (RCM) Midwifery Service of the Year Award, recognising excellence and innovation in the provision of maternity care.
In 2017, we also completed a £2m refurbishment of our Emergency Department (ED) as part of an ambitious vision to create a more efficient acute medicine service for the people of Bradford. It has been designed to provide a slicker and more efficient service, with faster senior clinical involvement at an early stage in the patient pathway.
As a teaching hospital, we are at the forefront of education and development in healthcare, and have an excellent reputation for research performance. We are one of the leading centres in conducting applied research in the country, particularly in quality and safety, elderly care and rehabilitation.
The Trust is home to the Bradford Institute for Health Research (BIHR) where researchers have led the development, validation and implementation of the award-winning Bradford Electronic Frailty Index (eFI) which helps calculate an elderly person's risk of disability, impairment, falls and complications of chronic diseases, as well as their diminishing independence and capability. This is now being used by 98 per cent of all GPs across the country.
Our award-winning Ophthalmology department is home to numerous worldwide clinical trials taking the lead in eye care research and we are one of only three sites in the United Kingdom to be enlisted in the Perioperative Enhanced Recovery Hip Fracture Care of Patients with Dementia (PERFECTED) study, which will investigate how the NHS can introduce better standards of care to improve outcomes for people with dementia.
Follow us on Twitter: @BTHFT
The Trust has its own Bradford Hospitals Charity: https://bradfordhospitalscharity.org/