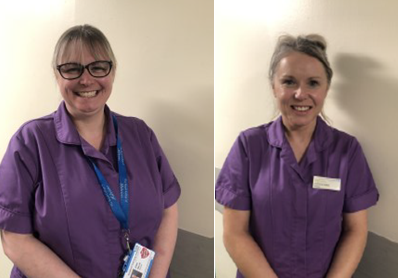 Bradford Royal Infirmary's maternity services are holding a virtual open day for families on 1 December.
The day-long event, which is being run by the hospital's parent education team, will be live on the team's Facebook, Instagram and Twitter handles from 9am to 4pm.
Parent education midwife, Gina Melia, said:
Our virtual open day is aimed at parents-to-be, families, and those planning to have a baby in the future.

The topics we will be covering will be many and varied and include what to expect from your ante-natal journey, vaccinations to keep you and your and your baby safe throughout pregnancy, labour and birth, infant feeding, life after having a baby and much, much more.

With running the event online, we hope as many women and their partners will be able to obtain lots of information with us on December 1.
The virtual open day will feature live Facebook posts from the midwives, useful videos around pregnancy and birth, and helpful information and advice for expectant mums and their families.
It also aims to signpost women to other services within Bradford Teaching Hospitals and the Trust's partner agencies across the district.
Information from the day will be available to access after the event has concluded on the team's social media accounts.
Parent education midwife, Caroline Lamb, added:
There's no need to book. Simply check out our social media pages throughout the day.
The parent education team's social media account can be found at: