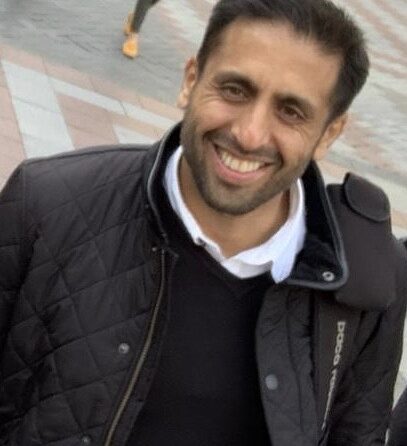 WE ARE delighted to announce that Sajid (Saj) Azeb will become the Trust's new Chief Operating Officer from 12 October.
Mel Pickup, Chief Executive, said: "Saj is a very experienced and accomplished leader who will be joining our Executive team to succeed Sandra Shannon, when she leaves in the autumn.
"Since joining the NHS nearly 20 years ago as a clinician, Saj has worked in a variety of organisations, and is currently Deputy Chief Operating Officer at the Leeds Teaching Hospitals NHS Trust (LTHT).
Wealth of experience
"Saj brings a wealth of experience from his work in both operational and strategic management roles and is a well-respected colleague at both local and regional level.
"Before joining LTHT in 2016, Saj worked at Calderdale and Huddersfield NHS Foundation Trust and has also worked for the former Strategic Health Authority."
Saj said: "I'll miss my colleagues in Leeds but I am very excited to be joining Bradford Teaching Hospitals in the coming months.
"Joining during a pandemic and at the start of winter is definitely going to be a challenge but I'm looking forward to getting to know my new colleagues and helping the Trust to provide outstanding care for patients."
ENDS