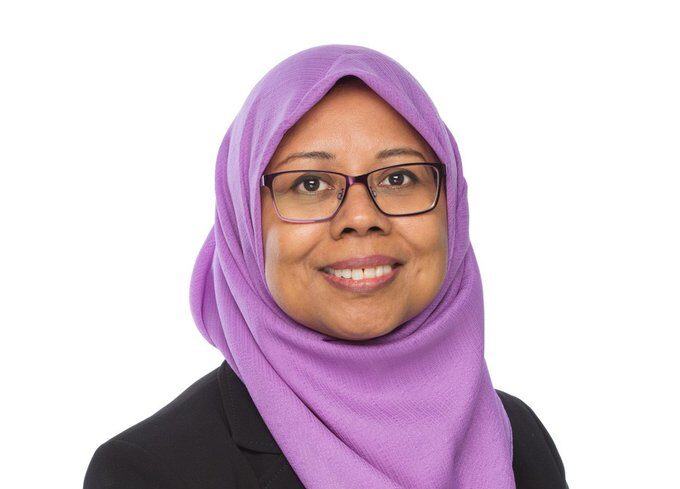 DERBYSHIRE Healthcare NHS Foundation Trust (DHFT) has announced the appointment of Selina Ullah as its new Trust Chair.
Selina has been a Non-Executive Director at Bradford Teaching Hospitals NHS Foundation Trust for the last for the last six years, and became the Trust's Vice-Chair and Senior Independent Director in 2019. She will join Derbyshire Healthcare in September, following the retirement of Caroline Maley, who has held the role of Trust Chair since 2017.
Selina's appointment was approved by DHFT's Council of Governors in its meeting on 6 July, 2021.
DHFT Chief Executive, Ifti Majid, said: "Selina will be a huge asset to the Trust. She really impressed the recruitment panel with her passion for people and communities, and we saw how this commitment has led to her involvement in a wide variety of initiatives at a local, regional and national level.
In-depth knowledge
"Selina has a wide range of experience from within both the NHS and local authority settings, including mental health services. She also has an in-depth knowledge of engaging diverse communities, and I am confident she will bring many strengths to our current expertise and commitment to inclusion for our staff and patients."
Selina is also a Board member at the Muslim Women's Council, having previously been its Chair for 10 years. She is also a Lay Board Member at the General Pharmaceutical Council.
She said: "I am really excited to be joining Derbyshire Healthcare and taking forwards the great work that has been undertaken by Ifti, Caroline and all Trust colleagues over recent years.
"I am really impressed by the Trust's values and was drawn to the role given how the values can be seen and felt across the organisation. I look forward to being part of the next stage of the Trust's journey."
We wish Selina all the very best in her new role with DHFT.