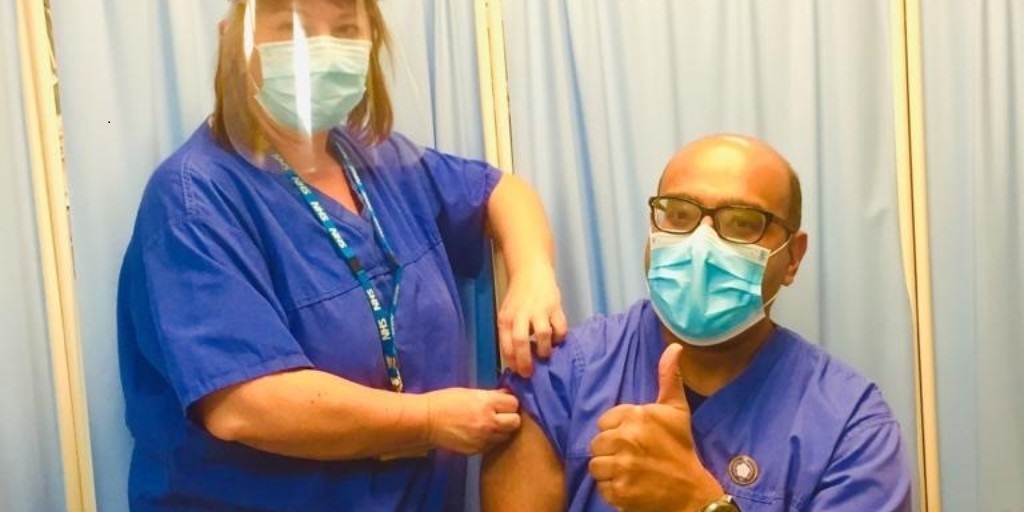 THE latest data shows that 277,777 people in Bradford District and Craven have now been vaccinated, with almost half of these (129,697) having received both doses of the jab.
This comes as it was announced that one third of adults in England have now had both doses of the COVID-19 vaccine.
In total, 44 million people in England have now had at least one dose of the vaccine and are benefiting from the protection it offers against COVID-19.
Second doses remain a priority. It is vital everyone books in for their second jab to ensure they receive the maximum protection from coronavirus.
The NHS is vaccinating in line with guidance from the Joint Committee on Vaccination and Immunisation (JCVI) as supply allows. If you are aged 40 or over, you can book an appointment online at http://nhs.uk/covid-vaccination or by calling 119 for free.
Fantastic progress
Dr James Thomas, GP and Chair of NHS Bradford District and Craven Clinical Commissioning Group said: "Across Bradford District and Craven we are making fantastic progress on our vaccination rollout and ensuring as many people as possible get the maximum protection against this awful virus.
"It's really important that people continue to keep their appointments for their second dose so we can keep moving forward with the vaccination programme and our goal to give every adult their jab by the end of July.
"I would also urge everyone who is eligible to book their vaccination as soon as possible to help to protect both themselves and others."
Commenting on the national position, Dr Nikki Kanani, GP and medical director for primary care at NHS England, said: "Yet another incredible NHS milestone has been reached as one in three adults in England have now had both doses of the COVID-19 vaccine – meaning that they have maximum protection from the virus.
"Reaching this milestone is no accident – it is down to months of hard work and everyone in the NHS who has played a role in this, is helping to protect millions of people from serious illness and saving lives.
"We can all be rightly proud of what we have achieved as we get more of the population fully vaccinated over the coming weeks and months. So when you are eligible for your vaccine, please do book in – it is simple, effective and will protect you and your loved ones."
Notes to editors
Local figures as per weekly data published on 6 May
Nationally, by the end of Saturday 8 May:
8% of adult population aged 18 and over had their first dose
6% of adult population aged 18 and over had received both doses
A total of 44,449,424 vaccines have been delivered (first and second doses)