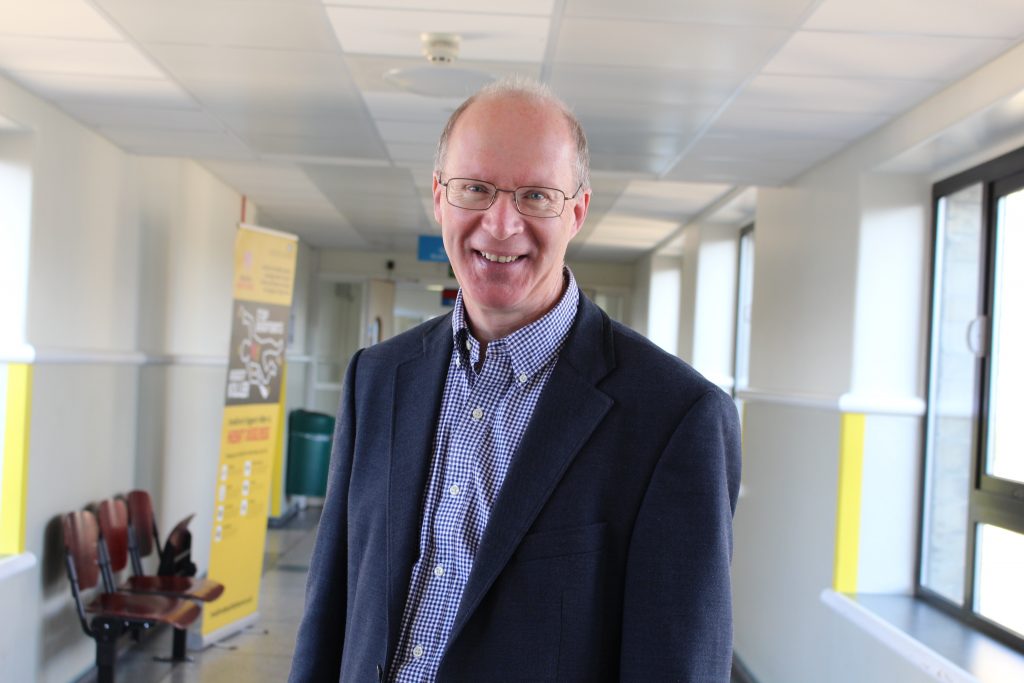 The UK's foremost elderly care researcher, Professor John Young, has retired after spending most of his acclaimed career in Bradford.
Colleagues at Bradford Teaching Hospitals NHS Foundation Trust gave Prof Young a rousing send-off to mark his outstanding contribution to the care of the elderly and people with stroke, and academic research.
Prof Young was appointed as a consultant geriatrician in Bradford in 1986. During his time as a consultant he took on responsibilities as a clinical manager and developed many new services including an elderly care assessment unit, and an ortho-geriatric unit.
He started and developed the clinical stroke services in Bradford this included a stroke rehabilitation unit and a mini-stroke/TIA rapid access clinic.
In tandem with his clinical responsibilities Prof Young developed a research programme. With the expansion of the University of Leeds Medical School in 2005 he was appointed to the new post of professor of elderly care medicine and the research team became the Academic Unit of Elderly Care and Rehabilitation, part of the University of Leeds.
He was head of the unit, which is based in Bradford Institute for Health Research (BIHR), until 2015 and in these years it became one of the most successful applied health research centres in the UK, with a strong national and international reputation.
National role
In addition to his research and clinical career Prof Young has played a huge national role in the development of care for older people. Latterly and most significantly, he has been national clinical director for integration and frail elderly at NHS England.
Prof Young said he wasn't expecting so many people at his send-off, but was "really chuffed". He added: "We have established a really vibrant and exciting academic unit and I've had a wonderful career working in Bradford, I have many memories of good times."
Anne Forster, Head of the Academic Unit of Elderly Care and Rehabilitation, said Prof Young's impact on research at Bradford had been "transformational" and through his research and leadership roles has helped improve the lives of elderly people all over the world.
More recently Prof Young has focused on the development of services for people with frailty and was instrumental in the development of the award-winning electronic Frailty Index (eFI), which, through use in 95% of GP practices across the UK has been transformational in the care of frail people.
For the first time GPs are able to identify people with frailty through the use of routine data, so they can target advice and guidance for this vulnerable group of people.
Bryan Gill, Chief Medical Officer at Bradford Teaching Hospitals, said: "Professor Young's leadership and commitment as a clinician and researcher for over 30 years has had an outstanding impact on the quality of life for elderly care patients locally, regionally, nationally and internationally. It is truly remarkable what he has achieved during his career impacting on the lives of so many. The Trust sends him our best wishes and grateful thanks."