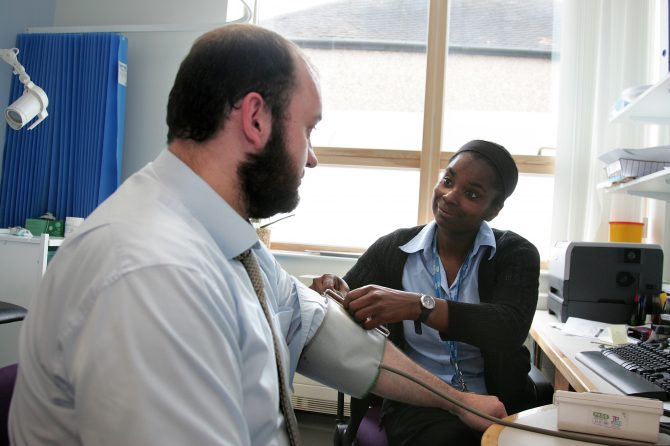 GPs in Bradford district are reminding people not to leave it too late to order repeat prescriptions before the late May bank holiday.
In a change to recent bank holidays, GP practices will be closed on Monday, May 25. Any repeat medicines needed over the bank holiday should be ordered before Wednesday, May 20, at the latest, to make sure there is enough time for them to be processed and dispensed. Most GP practices need a minimum of 48 hours' notice to issue a repeat prescription.
The easiest way to order repeat prescriptions is by using GP online services, via the NHS App or through your GP practice website.
During the current coronavirus pandemic, people are asked not to turn up to their GP practice in person, unless otherwise advised by staff. If you do not have access to GP online services, you can still phone your GP practice to order prescriptions.
People who are self-isolating due to coronavirus and are not able to pick up their own prescriptions can nominate somebody, for example, whoever does their shopping, to pick up prescriptions on their behalf. Alternatively, people can ask their pharmacy if they may be able to deliver prescriptions.
Dr James Thomas, GP and clinical chair for NHS Bradford District and Craven Clinical Commissioning Group (CCG), said: "It's important that people order the medication they need for the upcoming bank holiday.
"Running out of your usual medicines can have a serious impact on your health, especially if you use them to manage an existing condition, such as a heart condition or diabetes.
"GP practices are very much still here to help, that includes ordering repeat prescriptions and booking in for medicines reviews. For now, appointments will be done over the phone or by video consultation wherever possible and we ask that you do not come to the surgery in person.
"The easiest way to order your repeat prescriptions is by using GP online services which you can access on a smartphone, tablet or computer."
If people feel unwell over the bank holiday and need urgent health advice, whether that is related to coronavirus or not, they can check their symptoms online by going to the NHS 111 online service at: 111.nhs.uk – if you do not have access to the internet, you can call 111, free of charge. NHS 111 is open 24 hours a day, 7 days a week for advice and signposting to services.
People can also use the NHS website – www.nhs.uk – to check symptoms and find the most appropriate local service nearest to them.
ENDS