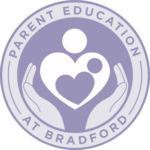 This section is all about COVID-19 and pregnancy.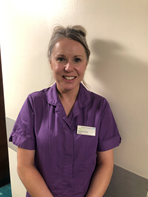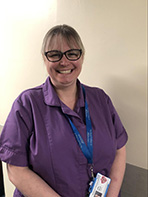 What is the main advice for pregnant women?
Studies from the UK show that pregnant women are no more likely to get COVID-19 than other healthy adults. Roughly two-thirds of pregnant women with COVID-19 have no symptoms at all, and most pregnant women who do have symptoms only have mild cold or flu-like symptoms. However, a small number of pregnant women can become unwell with COVID-19. Pregnant women who catch COVID-19 may be at increased risk of becoming severely unwell compared to non-pregnant women, particularly in the third trimester.
Pregnant women should follow the latest government guidance on staying alert and safe social distancing and avoid anyone who has symptoms suggestive of COVID-19. If you are in your third trimester (more than 28 weeks' pregnant) you should be particularly attentive to social distancing.
Vaccination
Vaccination in pregnancy against COVID-19 is strongly recommended and should be offered at the same time as the rest of the population based on age and clinical risk.
More than 200 000 women in the UK and USA have had a COVID-19 vaccine in pregnancy with no concerning safety signals. There is excellent real-world evidence of vaccine efficacy with 98% of women admitted to hospital and getting severe infection having not had the vaccine.
COVID-19 vaccines can be given at any time in pregnancy, and preference is to offer the Pfizer-BioNTech or Moderna vaccines.
Pregnant women receiving a COVID-19 vaccine show similar patterns of reporting for common minor adverse effects to non-pregnant people.
Breastfeeding women can receive a COVID-19 vaccine without having to stop breastfeeding.
There is no evidence to suggest that COVID-19 vaccines affect fertility.
Women planning a pregnancy or fertility treatment can receive a COVID-19 vaccine and do not need to delay conception.
Key advice for pregnant women during the pandemic
Follow the guidance on social distancing and appropriate use of face coverings
Keep mobile and hydrated to reduce the risk of blood clots in pregnancy
Stay active with regular exercise, a healthy balanced diet, and folic acid and vitamin D supplementation to help support a healthy pregnancy
Attend all of your pregnancy scans and antenatal appointments unless you are advised not to
Contact your maternity team if you have concerns about the wellbeing of yourself or your unborn baby