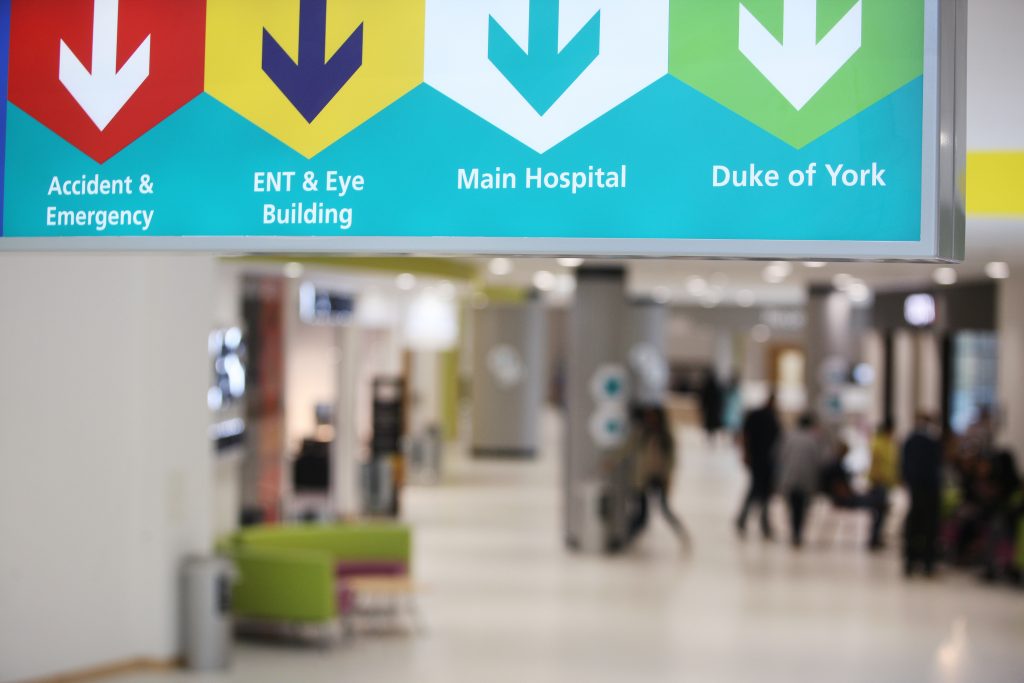 Patients, visitors and staff using our buildings and services will soon be able to find out just how accessible they are thanks to a new online tool.
The free accessibility checker is being created by national disability organisation DisabledGo, and is due to go live in 2018.
The resource will be a great help to disabled people, friends and family, carers, and people who would simply like to know more about parking, walking distances and toilet facilities.
DisabledGo is a social enterprise which works across the UK to tackle social isolation and inequality through better information provision.
It was founded in 2000 by wheelchair user Dr Gregory Burke in response to the frustrations he faced trying to visit new places. Dr Burke often found a complete lack of information about the buildings and areas he wanted to visit, and when he rang to ask for details the information he was given was often wrong or not detailed enough for him to feel confident in.
Reflect the needs of people
DisabledGo's website www.disabledgo.com aims to answer everyone's questions about the accessibility of places they need to visit. It has been developed by the disabled people who use it and aims to reflect the needs of people with a wide range of impairments.
The site features more than 125,000 venues, including many in Bradford thanks to funding from Bradford District Council. Crucially, each place featured on www.disabledgo.com has been personally visited and assessed by one of DisabledGo's surveyors to ensure only accurate, detailed information is published.
By using the online accessibility checker people can find out whether accessible parking is available, how far you need to walk to get to an entrance, whether a hearing loop can be found at reception, and where there are places to sit and rest, plus answers to many other questions.
Shelley Bailey, Assistant Chief Nurse for Patient Experience at Bradford Teaching Hospitals NHS Foundation Trust, said: "Coming into hospital can be a stressful experience for anyone, and especially for people with disabilities who may be worrying how they will get around, so we're delighted to be working with DisabledGo to provide people with all the information that they need to access our services comfortably and easily.
Clear understanding of the hospital
"We want to make sure that our patients feel welcome, safe and cared for. Producing these accessibility guides is a great way to help patients, their friends and families, and visitors plan ahead and have a clear understanding of the hospital during their visit."
Anna Borthwick, Executive Director at DisabledGo said: "DisabledGo is thrilled to be working with Bradford Teaching Hospitals NHS Foundation Trust to provide accessibility information across the Trust's sites.
"The information is vital, not just for disabled people, but carers, older people and those of us who can feel anxious visiting a new place for the first time. The Trust's investment in this comprehensive information will enable people to plan, lower anxiety and help improve everyone's experience while visiting.
"We hope that other trusts in the region will look to the work underway as an example of best practice."