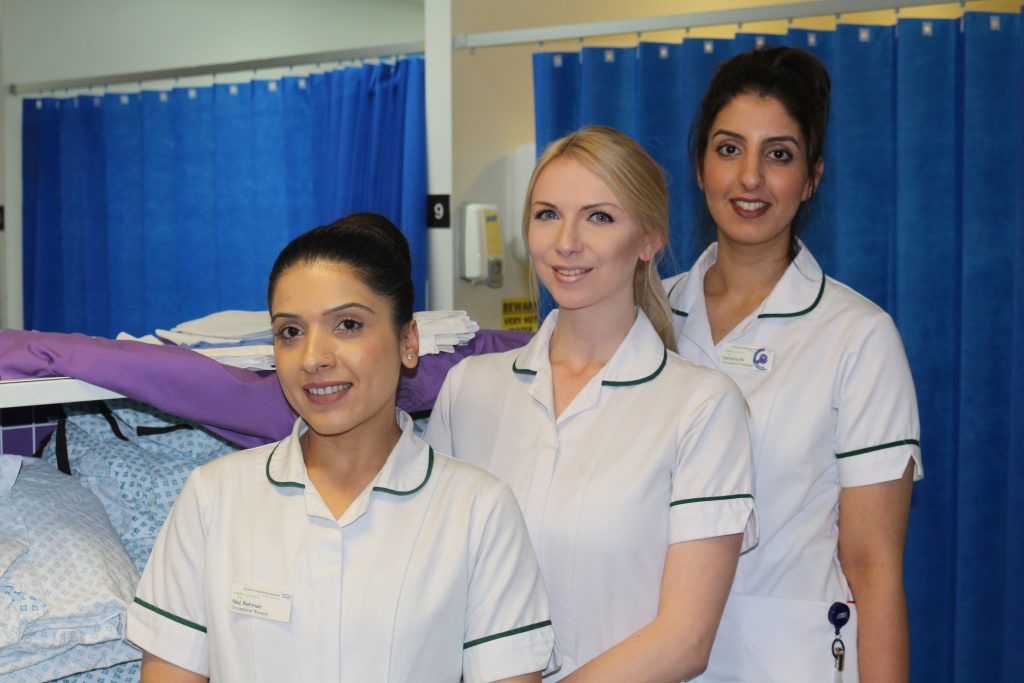 Occupational therapists (OTs) based in Bradford Royal Infirmary's A&E department have started a quiet revolution in how patients are assessed at the hospital's front door.
The team of OTs in A&E is developing a well-earned reputation for cutting unnecessary admissions and discharge delays by providing rapid assessments of a patient's care needs.
The OTs are on hand in the department to deal on-the-spot with referrals from medical and nursing colleagues and support those patients to return home safely and manage daily activities independently or with the support required.
And they always encourage home first, as most often it is the place where a patient will recover quickest, in their own environment.
Bradford Teaching Hospitals NHS Foundation Trust, which runs Bradford Royal Infirmary, set the team up a few years ago, but over the last year it has expanded its role to include assessing a patient's mobility and issuing walking aids. It's also focusing more on preventing readmissions by signposting patients to important community and voluntary services.
The team works closely with an extensive range of community teams such as the Virtual Ward, Rapid Response and the Carers Resources Discharge Support Team to access rapid, expert and practical help so people can be discharged and have follow-up assessments at home – all geared to supporting their ability to continue to take part in daily occupations and activities.
Naz Rehman, Occupational Therapist in the A&E team, said: "We typically see patients who come into A&E having fallen, have a urinary infection, or a functional problem due to injury or illness which affects their ability to look after themselves at home.
"As soon as they're referred to us we can start doing a full assessment including falls screening, looking at their home environment and what's in place to support them to go home once they're medically fit.
"Everything is so hectic in A&E and staff really care about their patients and want to make sure they are absolutely OK to go home, which has often meant elderly people are admitted when they don't need to be.
"The difference our team makes is that we're experts in assessing someone's ability to function at home and get all the wrap-around support that they need. A patient may appear really frail and vulnerable but we can assess their home environment, check with social care what help they have in place, and more often than not they are perfectly OK to leave.
"And the most important thing we do is ask the patient what they want and listen and act on any concerns they have about going home. That way, we can help prevent further falls or illnesses – such as ones caused by dehydration or poor diet, which may lead them back to hospital."
The team provides a seven-day service and sees an average of five new patients a day and follows up a number of overnight cases to make sure all those people have been assessed properly and are now in the right place with the right support.
Key achievements for the team include: the referral rate to the community falls team has almost trebled since the OT team started the falls screening tool last year; patients have improved outcomes; there have been reduced hospital readmissions and reduced delayed transfers as patients are followed-up on the ward.
Pictured from left: Naz Rehman, Charlotte Walker and Samaira Ali