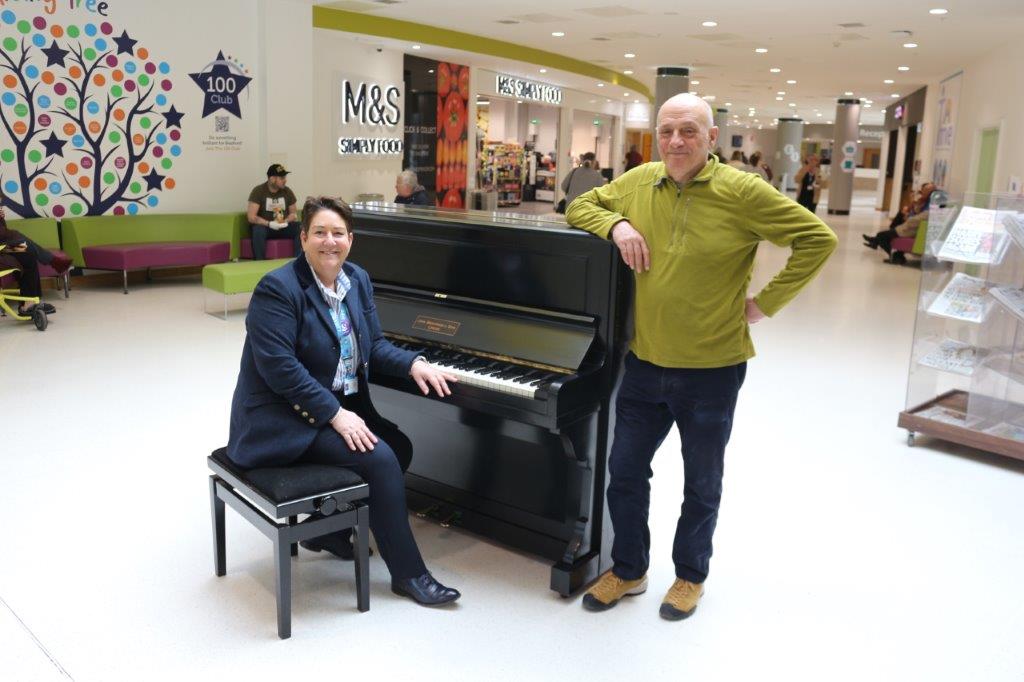 A new piano which will bring music to the ears of patients, families and NHS staff has been donated to the Bradford Royal Infirmary.
The piano was delivered to the hospital's main concourse today (Monday, March 27) by Leeds-based specialist dealer and wholesaler, Besbrode Pianos.
Besbrode Pianos' Managing Director, Melvin Besbrode, said: "I sold a piano to a friend of mine who happens to be a doctor with connections to Bradford.
"They told me the hospital was on the lookout for a new piano and, from time to time, we benevolently donate pianos to organisations which we know will benefit from its music, like the likes of St. James Hospital and the Alzheimer's Society.
"It's given us great pleasure to donate this piano to the Bradford Royal Infirmary and we hope its music will bring great comfort and healing to its patients, families, carers and staff."
The piano has been placed in the main retail concourse and it's hoped it will be played regularly by volunteers.
Professor Mel Pickup, Chief Executive of Bradford Teaching Hospitals, which operates the Bradford Royal Infirmary and St. Luke's Hospital, who received the piano, stated: "On behalf of the Trust, I'd like to thank Melvin and his company for donating this piano to Bradford Royal Infirmary and I hope its music will bring joy and peace to all who hear it being played.
"Music has been used in medicine for thousands of years. Ancient Greek philosophers believed that music could heal both the body and the soul. Native Americans have used singing and chanting as part of their healing rituals for millennia.
"During World War II, music therapy was brought to army hospitals who used music to help treat soldiers suffering from shell shock and over the years, scientific studies have shown the value of music therapy on the body, mind, and spirit of children and adults. I'm delighted that patients at Bradford Royal Infirmary will now benefit from it too."
If you would like to volunteer to play the piano, or find out more about volunteering in general at BTHFT,  please contact Voluntary Services on 01274 364309 or email us at Volunteer.Information@bthft.nhs.uk