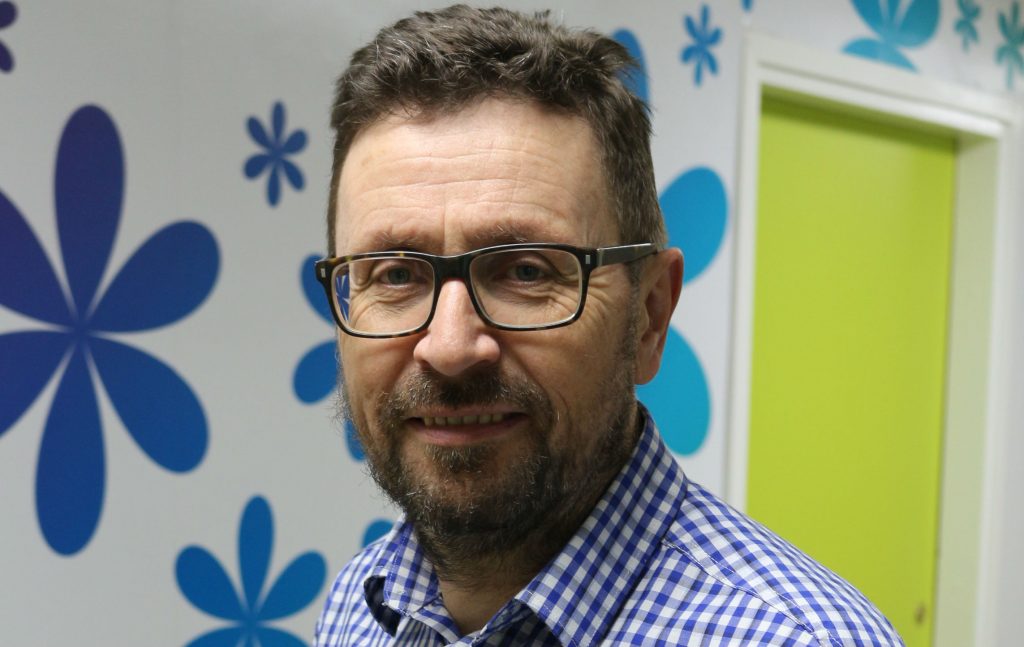 For the first time in Yorkshire, nurses at a Bradford hospital are spearheading the use of Botox treatments for patients with debilitating eye conditions.
The weekly clinics at Bradford Royal Infirmary, part of Bradford Teaching Hospitals NHS Foundation Trust, had  been run by specialist doctors since 1992 but recently two experienced and highly-trained nurses took over the role of administering injections to those people suffering from blepharospasm (twitch of the eye or cheek), epiphora (water eyes) and hemifacial spasm.
These debilitating, painful conditions can, as is the case in blepharospasm, sometimes stop a person from opening their eye, driving or are mistaken for symptoms similar to those experienced by stroke patients.
Sister Julie Jones, who is leading the new service alongside staff Nurse Sumia Kanwal, said: "Botulinum toxin or Botox (as it is more commonly known) is a substance produced by a bacterium (clostridium botulinum). This chemical prevents the release of the chemical messenger called acetylcholine which causes muscles to contract.
"Injections of Botox can be used in minute quantities to reduce the tone or strength in individual muscles; therefore it is ideal in treating conditions like blepharospasm or hemifacial spasm in which small groups of muscles go into spasm.
"By injecting Botox into individual facial muscles, it reduces the tone in that muscle, helping to alleviate the twitching and spasms for patients. Unfortunately it isn't a cure and so injections usually need to be repeated every three months or so according to a person's symptoms."
Maximum effect
Botox takes two-to-three days to start to work and its maximum effect usually occurs one-to-two weeks after injection.
The new nurse-led clinic started in late January and runs every Tuesday morning, seeing an average eight patients – ranging from the elderly to the young.
Each patient can have as many as nine injections each into their upper and lower lids as well as their cheeks and around their mouth.
Both nurses received 10 weeks theory and practical training under the supervision of consultant ophthalmologist John Bradbury and registrar Sohail Ahmed.
Mr Bradbury said: "While Botox is known to be dangerous, it can have great therapeutic benefit.
"For our patients these injections provide them with a temporary and somewhat lengthy three-month release from the pain that they endure so courageously day in, day out.
"For our department, the creation of this nurse-led service has ensured that my doctor colleagues and I are freed up to do work more appropriate to our skills in treating the most serious and urgent cases."
ENDS
For further media information, please contact communications@bthft.nhs.uk or call 01274 383901.
Note to Editors:
Bradford Teaching Hospitals NHS Foundation Trust:
Bradford Teaching Hospitals NHS Foundation Trust is responsible for providing hospital services for the people of Bradford and communities across Yorkshire. We serve a core population of around 500,000 and provide specialist services for 1.1 million people.
Our 5,500 staff work over several sites, including Bradford Royal Infirmary, which provides the majority of inpatient services, and St Luke's Hospital, which predominantly provides outpatient and rehabilitation services. We also manage local community hospitals at Westwood Park, Westbourne Green, and Eccleshill.
In early 2017, a new £28 million wing opened at Bradford Royal Infirmary, part of a £75m investment to improve patient care across our hospitals over a five-year period. It provides world-class facilities for elderly care, children's services, a state-of-the-art intensive care unit with increased single-room provision and a retail concourse.
The new wing is a continuation of our work to improve patient experience after our new £2 million neonatal unit officially opened in January 2015. Our maternity services were recently shortlisted for the Royal College of Midwives' (RCM) Midwifery Service of the Year Award, recognising excellence and innovation in the provision of maternity care.
In 2017, we also completed a £2m refurbishment of our Emergency Department (ED) as part of an ambitious vision to create a more efficient acute medicine service for the people of Bradford. It has been designed to provide a slicker and more efficient service, with faster senior clinical involvement at an early stage in the patient pathway.
As a teaching hospital, we are at the forefront of education and development in healthcare, and have an excellent reputation for research performance. We are one of the leading centres in conducting applied research in the country, particularly in quality and safety, elderly care and rehabilitation.
The Trust is home to the Bradford Institute for Health Research (BIHR) where researchers have led the development, validation and implementation of the award-winning Bradford Electronic Frailty Index (eFI) which helps calculate an elderly person's risk of disability, impairment, falls and complications of chronic diseases, as well as their diminishing independence and capability. This is now being used by 98% of all GPs across the country.
Our award-winning Ophthalmology department is home to numerous worldwide clinical trials taking the lead in eye care research and we are one of only three sites in the United Kingdom to be enlisted in the Perioperative Enhanced Recovery Hip Fracture Care of Patients with Dementia (PERFECTED) study, which will investigate how the NHS can introduce better standards of care to improve outcomes for people with dementia.
The Trust has its own Bradford Hospitals Charity: https://bradfordhospitalscharity.org/
Follow us on Twitter: @BTHFT
For more information please visit www.bradfordhospitals.nhs.uk