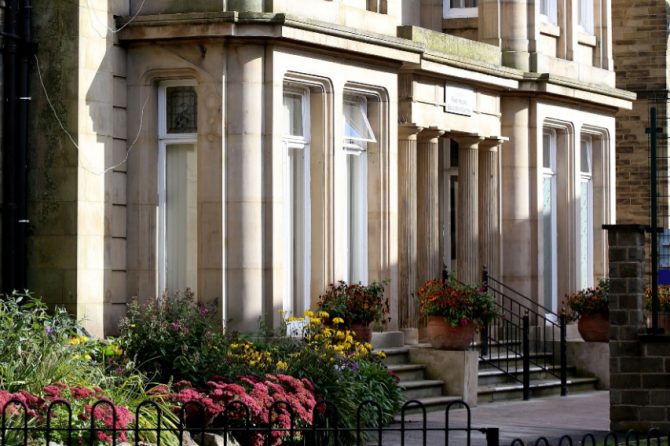 BRADFORD Teaching Hospitals NHS Foundation Trust has appointed two new non-executive directors to its Board of Directors.
Altaf Sadique and Karen Walker bring a wealth of experience to the Trust.
Altaf is the Founder and Managing Director of Gane Data, a Leeds-based technology firm established in 1995.
For the past 25 years, Gane Data has successfully delivered major projects for global retail businesses and public sector organisations, including healthcare providers. Its solution and product focus has included healthcare virtualisation and patient flow management technology for NHS trusts, internet-enabled cloud computing platforms for the London 2012 Olympics, and customer-centred connected retail platforms.
Altaf also has experience of collaborative healthcare research and innovation funded by the European Commission and the UK's Technology Strategy Board.
Karen has spent 30 years in the customer services industry, gaining a wealth of experience spanning financial services, utilities and telecoms at brands such as telephone and online bank First Direct, Centrica and Virgin Media.
Parliamentary standards
She is currently Director of Strategy and Change at the Independent Parliamentary Standards Authority, the independent regulator of MPs' pay and business costs, and is responsible for developing and delivering a three-year strategy that creates a customer-focused culture and a sustainable, efficient and seamless service for the UK's 650 MPs and their staff.
She has a background in operational and change leadership, culture change, regulation, credit management and customer service excellence and is renowned for developing purposeful customer-centric cultures to drive advocacy and great customer outcomes, breaking down barriers to service excellence.
Dr Max Mclean, Chairman, said: "I'm delighted to welcome Altaf and Karen to the Board and look forward to working with them. They are very skilled and experienced in their fields and the value that they will add to our work will be considerable.
"They have a passion for the NHS and for what we are trying to achieve here in Bradford as we strive to make our services even better for our patients. I know they will play important roles in helping us to achieve our goals."
The new appointments follow the retirement from the board of Amjad Pervez and the resignation of Trudy Feaster-Gee.
Altaf joined the Board of Directors on 1 December, 2020, for a term of three years to 30 November, 2023, while Karen's appointment began on 1 January, 2021 and runs to 31 December, 2023.
ENDS
For further media information, please contact communications@bthft.nhs.uk or call 01274 383901
Note to Editors: 
Bradford Teaching Hospitals NHS Foundation Trust:
Bradford Teaching Hospitals NHS Foundation Trust is responsible for providing hospital services for the people of Bradford and communities across Yorkshire. We serve a core population of around 500,000 and provide specialist services for 1.1 million people.
Our 5,500 staff work over several sites, including Bradford Royal Infirmary, which provides the majority of inpatient services, and St Luke's Hospital, which predominantly provides outpatient and rehabilitation services. We also manage local community hospitals at Westwood Park, Westbourne Green, and Eccleshill.
In early 2017, a new £28 million wing opened at Bradford Royal Infirmary, part of a £75m investment to improve patient care across our hospitals over a five-year period. It provides world-class facilities for elderly care, children's services, a state-of-the-art intensive care unit with increased single-room provision and a retail concourse.
The new wing is a continuation of our work to improve patient experience after our new £2 million neonatal unit officially opened in January 2015. Our maternity services were recently shortlisted for the Royal College of Midwives' (RCM) Midwifery Service of the Year Award, recognising excellence and innovation in the provision of maternity care.
In 2017, we also completed a £2m refurbishment of our Emergency Department (ED) as part of an ambitious vision to create a more efficient acute medicine service for the people of Bradford. It has been designed to provide a slicker and more efficient service, with faster senior clinical involvement at an early stage in the patient pathway.
As a teaching hospital, we are at the forefront of education and development in healthcare, and have an excellent reputation for research performance. We are one of the leading centres in conducting applied research in the country, particularly in quality and safety, elderly care and rehabilitation.
The Trust is home to the Bradford Institute for Health Research (BIHR) where researchers have led the development, validation and implementation of the award-winning Bradford Electronic Frailty Index (eFI) which helps calculate an elderly person's risk of disability, impairment, falls and complications of chronic diseases, as well as their diminishing independence and capability. This is now being used by 98% of all GPs across the country.
Our award-winning Ophthalmology department is home to numerous worldwide clinical trials taking the lead in eye care research and we are one of only three sites in the United Kingdom to be enlisted in the Perioperative Enhanced Recovery Hip Fracture Care of Patients with Dementia (PERFECTED) study, which will investigate how the NHS can introduce better standards of care to improve outcomes for people with dementia.
The Trust has its own Bradford Hospitals Charity: https://bradfordhospitalscharity.org/
Follow us on Twitter: @BTHFT