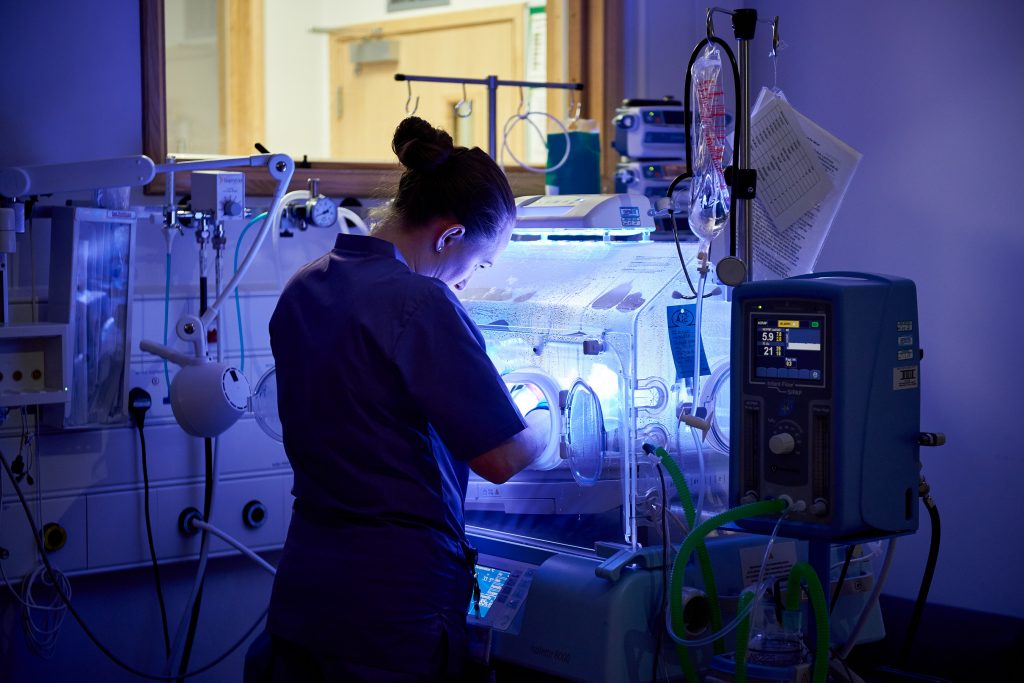 Did you know that our brilliant Neonatal team were recently awarded a UK first for their inspiring work?
Earlier this year, the Neonatal Intensive Care Unit (NICU), based at Bradford Royal Infirmary (BRI), part of Bradford Teaching Hospitals NHS Foundation Trust, became the first NICU (level 3) in the UK to achieve 'Baby Friendly' accreditation from children's charity Unicef and the World Health Organisation.
The Baby Friendly initiative is a global programme which provides a practical and effective way for health services to improve the care provided for mothers and babies and help them build close and loving relationships with their baby.
To meet the standards, the unit was judged against a set of criteria focusing on parents' experiences of neonatal services at BRI during a visit by assessors in December 2017.
The achievement came in addition to the full Unicef UK Baby Friendly accreditation achieved by the hospital's Women's and Newborn unit in 2014.
Unicef Baby Friendly Initiative Programme Director, Sue Ashmore said: "We are delighted that Bradford Royal Infirmary's Neonatal Intensive Care Unit has achieved full Baby Friendly status.
"Surveys show us that most mothers want to breastfeed but don't always get the support they need. Mothers at BRI can be confident that staff there will provide high standards of care."
This month, Neonatal Unit matron Kelly Young told the Unicef UK website about the impact the high standards of care demanded by Baby Friendly status had had on the unit's young patients and their familes. Read the full interview here: http://bit.ly/2xA1LdU
Kelly is also set to speak at the Unicef Baby Friendly Initiative Conference at ACC Liverpool on 15/16 November. Click here for further information about the event.
Further information about the Baby Friendly Initiative accreditation can be found at www.unicef.org.uk/babyfriendly/accreditation/maternity-neonatal-health-visiting-childrens-centres/