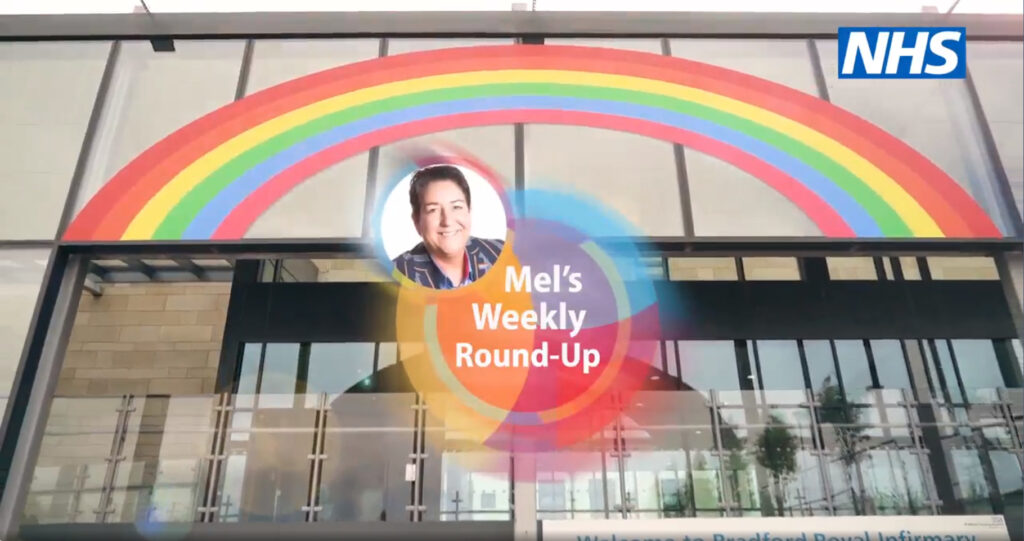 In this week's edition we round-up stories from throughout May.
The month began with a closer look at Our People, with the life-affirming story of Patrick Murphy, one of our volunteer presenters on St Luke's Sounds hospital radio station.
Next, we focused on Our Place and heard about the Born in Bradford Age of Wonder research project, which captures the journey through adolescence and adulthood for teenagers in Bradford, over the next seven years.
Then it was time for another Let's Talk with Mel podcast. Mel chatted to ENT Consultant Surgeon, Professor Chris Raine MBE, about the inspirational work of our landmark, hi-tech Listening for Life Centre, home to the Trust's cochlear implant technology, which helps transform the lives of patients not only here in Bradford but further afield in Malawi, south eastern Africa.
Watch the round-up here and remember you can catch Mel's weekly round-up every Friday on global email and Twitter.