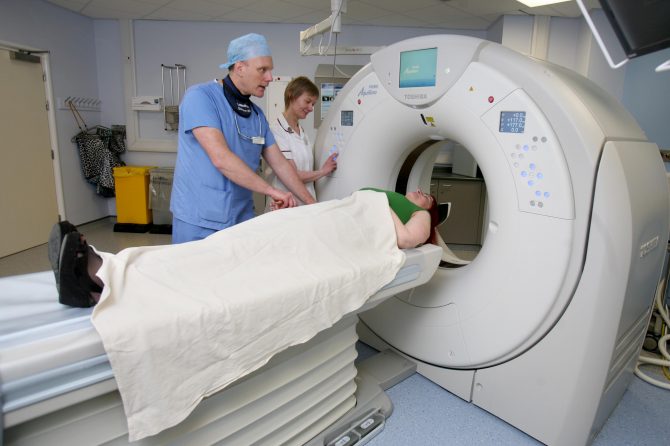 Bradford Teaching Hospitals NHS Foundation Trust recently reappointed four public, patient and staff governors to its Council of Governors.
The Trust is now seeking to fill five more seats in May as it has another group of governors coming to the end of their terms.
This is an exciting opportunity to represent the interests of the Trust's patients, its local communities and Foundation Trust members.
The seats are in the public constituencies of Bradford East, Bradford South, and the public membership constituency of the 'rest of England and Wales' for people with an interest in our hospitals who live outside the district.
The Trust is also seeking one more patient governor to represent people who live outside the district but have received treatment at Bradford Teaching Hospitals.
As a governor you will be able to:
ensure you engage with the Board of Directors on the strategic direction of the Trust, its vision and how it is performing
share with the Board and Council of Governors the views of the local people you represent: actively seeking out what they think about our Trust's major developments and strategic direction of travel.
take part in meetings of the Council of Governors, its committees, governor training days and Joint Council of Governors/Board of Directors to represent the views from your constituencies and carry out the statutory duties of a governor.
Jacqui Maurice, Head of Corporate Governance for the Trust said: "The Council of Governors has an important role in making our Foundation Trust publicly accountable for the services it provides. It is important that people stand as governors so that we have patients' voices and those of our local communities influencing the important decisions that we make.
"We actively encourage people to take part in aspects of hospital life and this is one more way that people can get involved."
The council is made up of staff, appointed governors from partner organisations and 13 elected members from the public and patient constituencies. Candidates must be a Foundation Trust member, aged 16 or over and live in the area they want to represent.
The election process is being run by the Electoral Reform Service.
More information and nomination forms are available by contacting the Electoral Reform Service on: 020 8365 8909 or by email to: Ciara.norris@electoralreform.co.uk  or by accessing our online election site at: www.ersvotes.com/bth2019
Nomination forms need to be returned, along with an election statement of no more than 250 words, by 5pm on Thursday, 28 March.
For an informal chat, please contact Jacqui Maurice, on: 01274 382685 or email: Jacqui.maurice@bthft.nhs.uk
Voting papers will be distributed to members, within the relevant constituencies, on
Wednesday 17 April. The deadline for return of completed voting papers is Friday 10 May and the results will be announced on Monday 13 May.
END
For further media information, please contact communications@bthft.nhs.uk or call 01274 383901.
Note to Editors:
Bradford Teaching Hospitals NHS Foundation Trust:
Bradford Teaching Hospitals NHS Foundation Trust is responsible for providing hospital services for the people of Bradford and communities across Yorkshire. We serve a core population of around 500,000 and provide specialist services for 1.1 million people.
Our 5,500 staff work over several sites, including Bradford Royal Infirmary, which provides the majority of inpatient services, and St Luke's Hospital, which predominantly provides outpatient and rehabilitation services. We also manage local community hospitals at Westwood Park, Westbourne Green, and Eccleshill.
In early 2017, a new £28 million wing opened at Bradford Royal Infirmary, part of a £75m investment to improve patient care across our hospitals over a five-year period. It provides world-class facilities for elderly care, children's services, a state-of-the-art intensive care unit with increased single-room provision and a retail concourse.
The new wing is a continuation of our work to improve patient experience after our new £2 million neonatal unit officially opened in January 2015. Our maternity services were recently shortlisted for the Royal College of Midwives' (RCM) Midwifery Service of the Year Award, recognising excellence and innovation in the provision of maternity care.
In 2017, we also completed a £2m refurbishment of our Emergency Department (ED) as part of an ambitious vision to create a more efficient acute medicine service for the people of Bradford. It has been designed to provide a slicker and more efficient service, with faster senior clinical involvement at an early stage in the patient pathway.
As a teaching hospital, we are at the forefront of education and development in healthcare, and have an excellent reputation for research performance. We are one of the leading centres in conducting applied research in the country, particularly in quality and safety, elderly care and rehabilitation.
The Trust is home to the Bradford Institute for Health Research (BIHR) where researchers have led the development, validation and implementation of the award-winning Bradford Electronic Frailty Index (eFI) which helps calculate an elderly person's risk of disability, impairment, falls and complications of chronic diseases, as well as their diminishing independence and capability. This is now being used by 98% of all GPs across the country.
Our award-winning Ophthalmology department is home to numerous worldwide clinical trials taking the lead in eye care research and we are one of only three sites in the United Kingdom to be enlisted in the Perioperative Enhanced Recovery Hip Fracture Care of Patients with Dementia (PERFECTED) study, which will investigate how the NHS can introduce better standards of care to improve outcomes for people with dementia.
The Trust has its own Bradford Hospitals' Charity: https://bradfordhospitalscharity.org/
Follow us on Twitter: @BTHFT
For more information please visit www.bradfordhospitals.nhs.uk