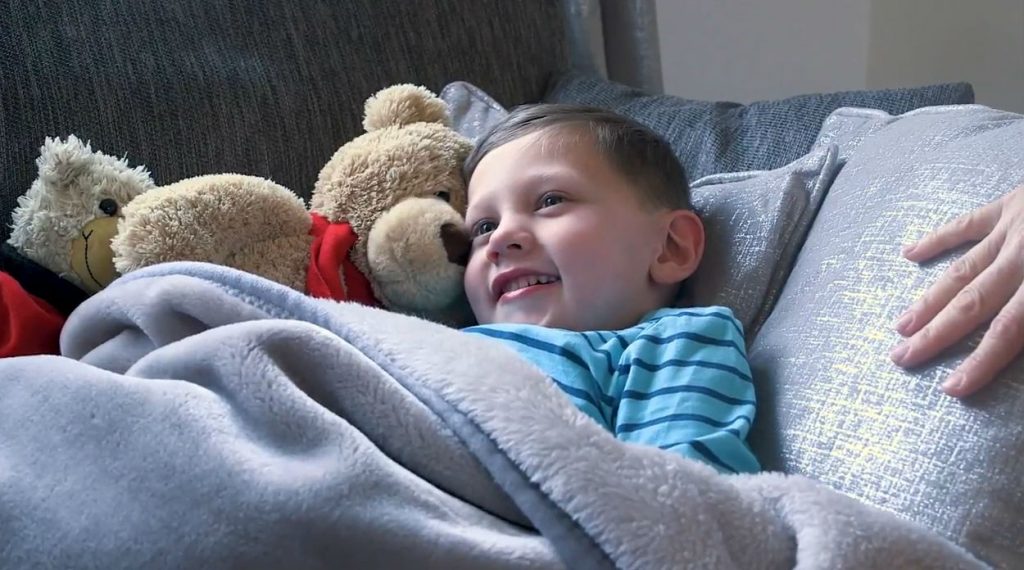 BRADFORD Teaching Hospitals NHS Foundation Trust (BTHFT) and the West Yorkshire and Harrogate Health and Care Partnership (WYHHCP) have joined forces with Bradford University to host an event dedicated to promoting paediatric health and home-based care.
The inaugural West Yorkshire and Harrogate Paediatric Ambulatory Meeting will be held at the University of Bradford on September 25.
Ambulatory care describes non-inpatient care, including urgent and non-urgent outpatient services. This is an emerging area of paediatrics and will be critical to the delivery of high quality care for our children and young people in the coming years.
The conference has been put together by members of the Trust's award-winning Ambulatory Care Experience (ACE) service and the WYHHCP, of which BTHFT is part.
Overwhelming response
BTHFT Health Education England Leadership Fellow Dr Reena Basu, who is organising the event, said: "We have been overwhelmed by the response to our meeting so far from across West Yorkshire and Harrogate including local and national organisations and the third sector.
"We are really looking forward to the day with many people involved in the care of children and young people, including those who have experienced the service."
Dr Mat Mathai, the Trust's Clinical Lead for Children's Ambulatory Care and ACE, added: "We hope that the outcome will be a shared vision and an ethos of collaboration with work-streams aiming to deliver the best quality of care for our children and young people, tailored to their needs rather than limited by organisational boundaries. Can we do it? Yes we can!"
The aims of the networking event include an opportunity:
to share ideas and showcase examples of local and national initiatives
to begin to explore a shared vision for paediatric ambulatory care across West Yorkshire and Harrrogate
to provide a forum for developing a strategy to deliver care (in keeping with the NHS Long Term Plan)
to link with regional and national bodies to advocate for CYP and support service transformation
Attendees on the day will include stakeholders working in paediatric ambulatory care across WYHHCP including academics, researchers, educators, clinicians, commissioners and families.
"We have also invited people from outside of the partnership who are developing new care models," added Dr Mathai.
"Our speakers include board members and clinicians including Fiona Campbell, Consultant Paediatric Diabetologist and Chair of the National Children and Young People's Diabetes Network in England and Wales, and innovators like Dr Sanjay Patel, Consultant in Paediatric Infectious Diseases and Immunology at Southampton, who is project lead for the 'Healthier Together' initiative.
"We have representation from the RCPCH (Royal College of Paediatrics and Child Health), NHS England and Health Education England too, and will have experts in children's social care, telehealth, machine learning and service modelling tools to help us think creatively about how we deliver 21st century healthcare safely, effectively, efficiently and cleanly."
Rob Webster, CEO Lead for WYHHCP, and Chief Executive Officer for South West Yorkshire Partnership NHS Trust, said: "Developing better services for children that keep them at home and in their local communities is an important part of our work as a partnership.
"Sharing good practice and spreading learning across West Yorkshire and Harrogate is one of the very reasons why our partnership exists.
"This network will bring together academics, researchers, educators, clinicians, commissioners and families and helps to ensure our ambitions meet the needs of children and young people."
Paediatric care
Dr Mathai is a paediatric diabetologist and was appointed almost 12 years ago to lead on paediatric urgent ambulatory care at Bradford Royal Infirmary.
"I have been fortunate to work with inspiring professionals across the system as well as with our diverse local population, and the scope of my work is now increasing in several interesting ways.
"In paediatric diabetes I see how the model of local and national networks has resulted in an improvement in clinical outcomes.  Peer review and best practice tariff have also been important levers for continuous improvement."
Dr Mathai believes there is now a real opportunity for stakeholders across the country to work together to deliver the NHS Long Term Plan through local networks, "but we need encouragement to collaborate and mobilise".
He said: "We face similar challenges nationally and I believe there are several emerging and common solutions that can be adapted and delivered by greater and more coordinated collaboration.
"I am therefore hoping that the model of local and regional ambulatory care networks can be replicated nationally."
In 2018, the ACE service won the Improvement in Emergency and Urgent Care category at the prestigious Health Service Journal (HSJ) awards. The service was also shortlisted in the Innovation and Improvement category at the 2019 BMJ Awards.
ENDS
For further media information, please contact communications@bthft.nhs.uk or call 01274 383901.
Note to Editors:
Bradford Teaching Hospitals NHS Foundation Trust:
Bradford Teaching Hospitals NHS Foundation Trust is responsible for providing hospital services for the people of Bradford and communities across Yorkshire. We serve a core population of around 500,000 and provide specialist services for 1.1 million people.
Our 5,500 staff work over several sites, including Bradford Royal Infirmary, which provides the majority of inpatient services, and St Luke's Hospital, which predominantly provides outpatient and rehabilitation services. We also manage local community hospitals at Westwood Park, Westbourne Green, and Eccleshill.
In early 2017, a new £28 million wing opened at Bradford Royal Infirmary, part of a £75m investment to improve patient care across our hospitals over a five-year period. It provides world-class facilities for elderly care, children's services, a state-of-the-art intensive care unit with increased single-room provision and a retail concourse.
The new wing is a continuation of our work to improve patient experience after our new £2 million neonatal unit officially opened in January 2015. Our maternity services were recently shortlisted for the Royal College of Midwives' (RCM) Midwifery Service of the Year Award, recognising excellence and innovation in the provision of maternity care.
In 2017, we also completed a £2m refurbishment of our Emergency Department (ED) as part of an ambitious vision to create a more efficient acute medicine service for the people of Bradford. It has been designed to provide a slicker and more efficient service, with faster senior clinical involvement at an early stage in the patient pathway.
As a teaching hospital, we are at the forefront of education and development in healthcare, and have an excellent reputation for research performance. We are one of the leading centres in conducting applied research in the country, particularly in quality and safety, elderly care and rehabilitation.
The Trust is home to the Bradford Institute for Health Research (BIHR) where researchers have led the development, validation and implementation of the award-winning Bradford Electronic Frailty Index (eFI) which helps calculate an elderly person's risk of disability, impairment, falls and complications of chronic diseases, as well as their diminishing independence and capability. This is now being used by 98% of all GPs across the country.
Our award-winning Ophthalmology department is home to numerous worldwide clinical trials taking the lead in eye care research and we are one of only three sites in the United Kingdom to be enlisted in the Perioperative Enhanced Recovery Hip Fracture Care of Patients with Dementia (PERFECTED) study, which will investigate how the NHS can introduce better standards of care to improve outcomes for people with dementia.
The Trust has its own Bradford Hospitals Charity: www.bradfordhospitals.nhs.uk/charity
Follow us on Twitter @BTHFT or visit www.bradfordhospitals.nhs.uk