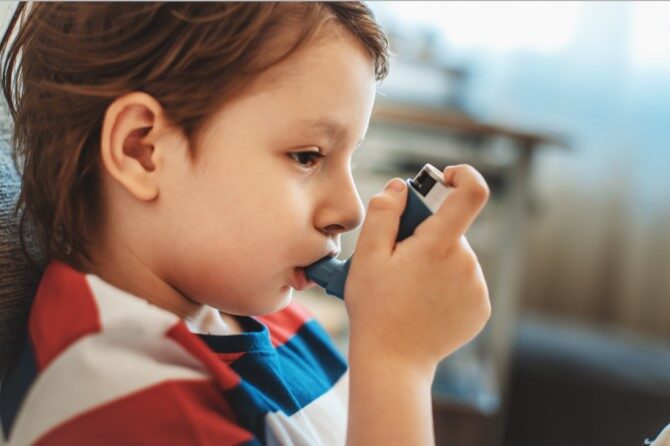 BRADFORD Teaching Hospitals NHS Foundation Trust (BTHFT) is set to host a pioneering virtual conference on paediatric care featuring delegates from around the globe!
'Social Determinants of Children and Young People's Health', part of the Royal College of Paediatrics and Child Health Conference 2021, will see leading health practitioners around the world discuss how their region can help children stay healthy – and out of hospital.
It takes place online today (Wed, June 16), and will be chaired by our BTHFT Consultant Paediatrician Dr Mat Mathai, Clinical Lead for the Born in Bradford programme, and led by other members of the BiB executive team including Chief Investigator, Professor John Wright, and Programme Director, Prof Rosie McEachan.
Some 45 panellists, including Chief Executive, Prof Mel Pickup; Deputy Chief Executive, John Holden; Therese Patten, Chief Executive of Bradford District Care Trust; and Sue Rumbold, Programme Lead for Children, Young People and Families at the West Yorkshire and Harrogate Health and Care Partnership are attending the event to discuss possible new approaches to paediatric care.
Dr Mathai said the session aims to move from the data linking poor health outcomes and inequality to on-the-ground solutions tackling these 'social determinants' at place. COVID has thrown the spotlight on the issue, and Dr Mathai and colleagues across the country now want to usher in a 'new age of paediatric care'.
Huge opportunity
"We are expecting a few hundred delegates at the session, with around 25 per cent from abroad," said Dr Mathai. "There is a huge opportunity to learn from each other – from both resource rich and poor countries.
"When we link the Born in Bradford team's expertise in life course science, co-production, data integration and systems working with new models of integrated care, the prospect of tailoring healthcare to communities becomes a tantalising reality."
Professors John Wright, Rose McEachan, Kate Pickett, Neil Small and Mark Mon Williams have recorded pre-conference vodcasts to stimulate debate and discussion, which can be viewed here.
Dr Mathai added: "We feel we've reached a 'tipping point' and we have a unique opportunity to change how we care and work with our communities. Health and wellbeing is predominantly a social, economic, environmental and political matter, not an NHS matter.
Transformation
"Around 80 per cent of health is due to social determinants and personal behaviour. We need to get into our communities and collaborate with schools, local authorities, the police, and voluntary groups, and become the supporting structures that allow transformation to happen in our streets, schools and neighbourhoods.
"We all feel that we have to do something differently, and I think health professionals are feeling quite powerless at the present time. But the conference will look at new collaborations, alliances and the art of the possible."
"We all want what is best for our children and after the conference we aim to put together a manifesto for action for the RCPCH that we hope will inform policy and provide paediatricians with a mandate to help drive change in their communities," said Dr Mathai.
"If we want to improve child health, our role as paediatricians has to adapt and evolve – we really don't have a choice!"
Ends