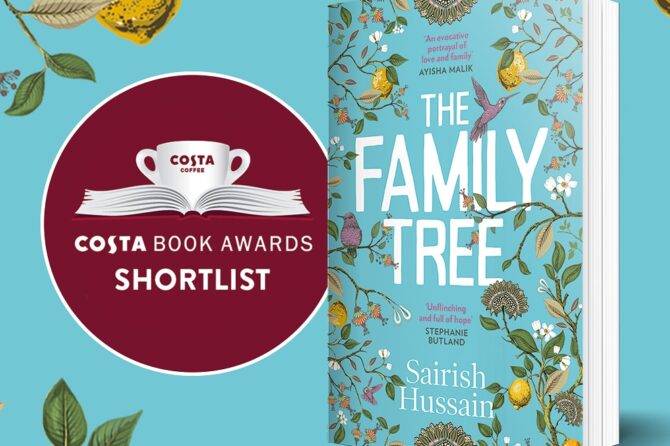 HEALTHCARE Assistant and published novelist Sairish Hussain has been nominated for a second major book prize in a matter of months.
Earlier this year, Sairish, who is part of the Sonography team at Bradford Royal Infirmary, was nominated for The Guardian's Not The Booker award after penning her debut novel.
And now, she has just been nominated for her second prize, after being named the youngest nominee in the Costa Book Awards.
Paperback
Her book, The Family Tree, which has just been released in paperback format, is in the First Novel category.
"I have been in a daze since I heard the news and I can't stop smiling," said Sairish, 28. "The Costa Book Award is such a prestigious prize and I'm so honoured to be recognised, especially when there are so many incredible debut novels out there. I feel like I've won already!
"I want to thank the judges for choosing The Family Tree. It is a dream come true."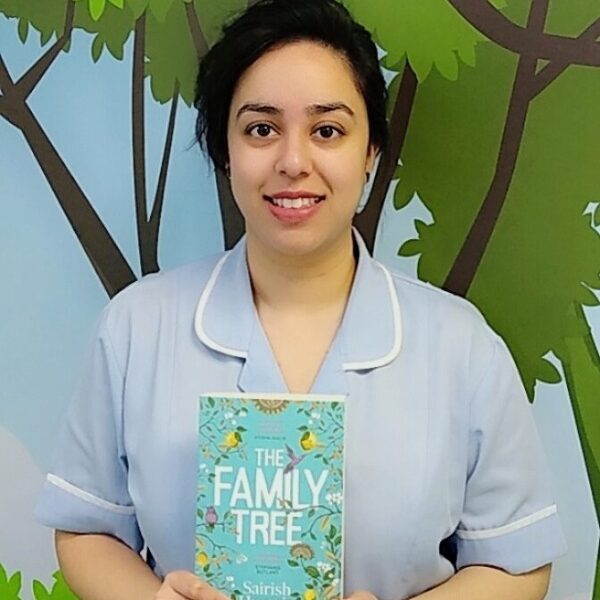 Back in February, big-name publishers Harper Collin's published the novel, which tells the moving, multigenerational story of a British Muslim family in the North of England.
"I wanted to tell a story of a British Muslim family, but not necessarily about them being Muslim," she added.
"I never felt there was a book out there that was about people like me. I was fed up with the usual portrayal of Muslims – oppressive fathers, oppressed daughters, militant young men. Anything with a Muslim character always ended up about 9/11, forced marriage, terrorists, or Jihadi brides. I wanted to show that life, and all of human experience, happens to us too."
Sairish wrote The Family Tree as part of a PhD in creative writing at the University of Huddersfield.
The book has since gone on to collect widespread acclaim. And despite only being on shelves for around a month until Covid-19 forced bricks-and-mortar bookshops to close, it has sold well, with the paperback version of the novel now also available after its release on November 26.
Different directions
The Family Tree opens with widowed father Amjad trying his best to raise his two young children. When the kids are older, a brutal, random attack changes their lives forever and sends the family off into different directions. The story follows each of them as they try to find their way back to each other.
The idea for the book first came to Sairish, who is based at Bradford Royal Infirmary where she works part-time alongside her proud mum – long-term Trust Urdu and Punjabi translator Perveen Hussain – while she was an English Language and Literature student at the University of Huddersfield.
She is now writing her second novel while also teaching creative writing part-time at the university.
A total of 20 authors have been nominated across five categories for the Costa Book Awards. The winners of the five categories, who will each receive £5,000, will be announced on January 4, 2021. The overall winner of 2020 Costa Book of the Year will receive £30,000 and will be announced at a virtual ceremony on January 26.
Huge congratulations to Sairish on her second major award nomination!
The Family Tree (HQ, Harper Collins) is available now in hardback and paperback format from all good bookshops.
ENDS

For further media information, please contact communications@bthft.nhs.uk
Note to Editors:
Bradford Teaching Hospitals NHS Foundation Trust:
Bradford Teaching Hospitals NHS Foundation Trust is responsible for providing hospital services for the people of Bradford and communities across Yorkshire. We serve a core population of around 500,000 and provide specialist services for 1.1 million people.
Our 5,500 staff work over several sites, including Bradford Royal Infirmary, which provides the majority of inpatient services, and St Luke's Hospital, which predominantly provides outpatient and rehabilitation services. We also manage local community hospitals at Westwood Park, Westbourne Green, and Eccleshill.
In early 2017, a new £28 million wing opened at Bradford Royal Infirmary, part of a £75m investment to improve patient care across our hospitals over a five-year period. It provides world-class facilities for elderly care, children's services, a state-of-the-art intensive care unit with increased single-room provision and a retail concourse.
The new wing is a continuation of our work to improve patient experience after our new £2 million neonatal unit officially opened in January 2015. Our maternity services were recently shortlisted for the Royal College of Midwives' (RCM) Midwifery Service of the Year Award, recognising excellence and innovation in the provision of maternity care.
In 2017, we also completed a £2m refurbishment of our Emergency Department (ED) as part of an ambitious vision to create a more efficient acute medicine service for the people of Bradford. It has been designed to provide a slicker and more efficient service, with faster senior clinical involvement at an early stage in the patient pathway.
As a teaching hospital, we are at the forefront of education and development in healthcare, and have an excellent reputation for research performance. We are one of the leading centres in conducting applied research in the country, particularly in quality and safety, elderly care and rehabilitation.
The Trust is home to the Bradford Institute for Health Research (BIHR) where researchers have led the development, validation and implementation of the award-winning Bradford Electronic Frailty Index (eFI) which helps calculate an elderly person's risk of disability, impairment, falls and complications of chronic diseases, as well as their diminishing independence and capability. This is now being used by 98% of all GPs across the country.
Our award-winning Ophthalmology department is home to numerous worldwide clinical trials taking the lead in eye care research and we are one of only three sites in the United Kingdom to be enlisted in the Perioperative Enhanced Recovery Hip Fracture Care of Patients with Dementia (PERFECTED) study, which will investigate how the NHS can introduce better standards of care to improve outcomes for people with dementia.
The Trust has its own Bradford Hospitals Charity: https://bradfordhospitalscharity.org/
Follow us on Twitter: @BTHFT