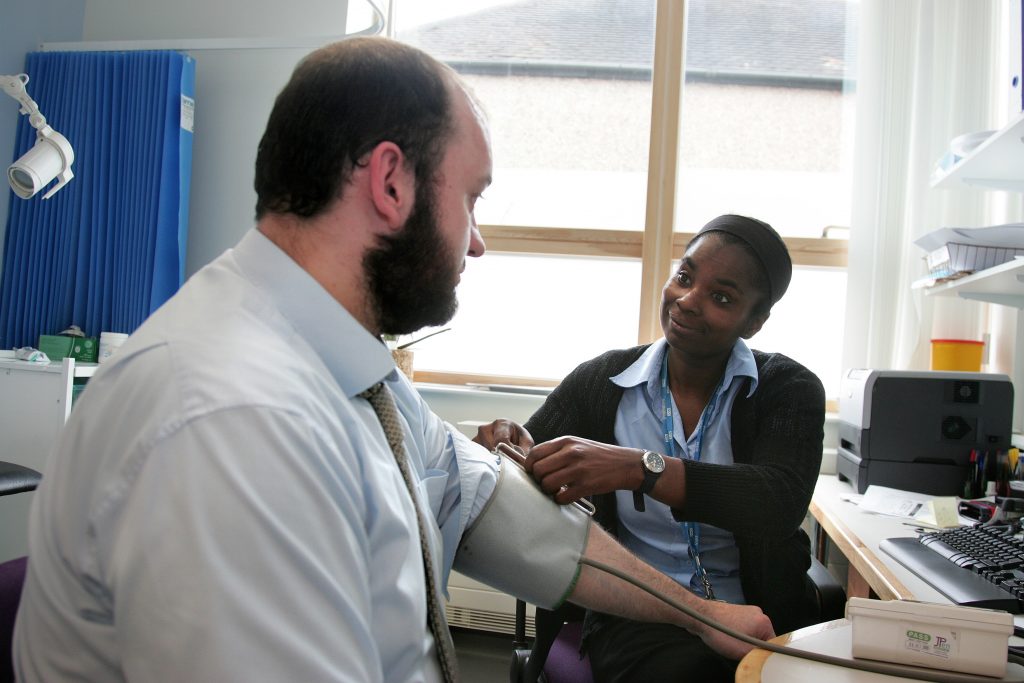 BRADFORD and district GP practices are to remain open over the Easter Bank Holiday to help NHS colleagues cope with the ongoing coronavirus outbreak.
Patients across Bradford district and Craven will be able to access their GP practice, as usual, on both Good Friday (April 10) and Easter Monday (April 13).
The change to traditional Easter opening hours comes as GPs move to help ease the pressures on out-of-hours and A&E services.
Dr James Thomas, clinical chair of NHS Bradford District and Craven Clinical Commissioning Group (CCG), said: "Given the unprecedented situation we are in, GP practices across Bradford, Airedale, Wharfedale and Craven will remain available over this period for queries and appointments to help ease some of the pressures on A&E and NHS 111 services.
"However, patients are being urged not to turn up at their GP practice in person – and reminded always to call first, to avoid the risk of spreading the virus."
GP practices have moved to offering patients telephone, online (eConsult) consultations and, in some cases, video consultations or via digital applications (apps) on mobiles, tablets or laptops.
Patients are asked not to go into their GP surgery for any reason. If a patient needs a face-to-face appointment, this will be arranged with their GP practice over the phone first. Health advice is also available to some patients by completing an online (eConsult) form on their local practice website and on the NHS website – www.nhs.uk.
Dr James Thomas said: "Our main aim during this time is to keep our patients and our staff safe.
"All patients will go through the 'triage' process – a few simple questions to help practices to prioritise appointments for those most in need.
"Repeat prescriptions can be requested online through practice websites or by using the NHS App. Anyone who is not online can still contact their surgery who will advise them how they can order their medicines.
"But it remains vital especially over the Easter period that everyone continues to help stop the spread of this virus by following Government advice and staying at home. This will help to save lives and protect our NHS."
A&E departments at Bradford and Airedale hospitals remain open for all emergency conditions, with processes in place to ensure that people who need to go to the hospital urgently can be treated safely.
If people have symptoms of coronavirus (a high temperature or a new, continuous cough), they should us the 111 coronavirus service at 111.nhs.uk/covid-19/.
If people need help or advice not related to coronavirus:
For health information and advice, use the NHS website at www.nhs.uk/ or your GP surgery website
For urgent medical help, use the NHS 111 online service at 111.nhs.uk/ – only call 111 if you're unable to get help online or if you're asking about someone under 5.
For life-threatening emergencies, call 999 for an ambulance
For the latest information on coronavirus, please visit www.nhs.uk/coronavirus or www.gov.uk/coronavirus.