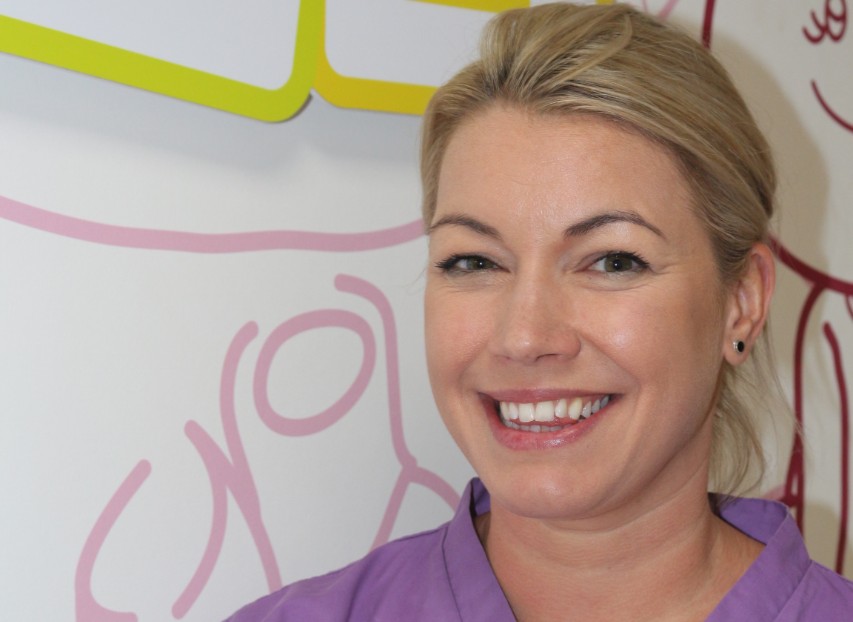 Four fearless women are planning to abseil down the side of Bradford Royal Infirmary to raise money for the hospital's BIG Neonatal Appeal.
Neonatal Senior Sister Holly Eve, her friend Claire Beaumont, her mum Judy Kaye and Neonatal Sister Carly Miller are all taking part in Bradford Hospitals' Charity's superhero abseil on Saturday, September 21.
Holly said the daredevil quartet wanted to pay tribute to the mums and dads of the Trust's Neonatal Unit.
"They are superheroes to us," said Holly. "We see the emotions they go through while their children are being cared for in our unit and so we want to recognise this and raise money to provide more accommodation for parents to stay close to their babies."
Bradford's BIG Neonatal Appeal aims to raise £500,000 to create five extra bedrooms to allow parents to stay close to their babies while they are being treated in the unit. They also aim to refurbish communal areas and sibling facilities, create an outdoor space for parents to enjoy, and provide end of life care and accommodation.
For more information and to see the appeal film, visit https://bradfordhospitalscharity.org/big-neonatal-appeal/
Parents closeby
"As a nurse and a mummy, the thought of not being able to be close to my baby, who might also be poorly, is unbearable and unimaginable," said Holly. "It means the world to parents to be close to their baby.
"When you see a mum who is exhausted and needs to rest, then having to drive, or she may have other children who she must split her time between, we want to help! Having more parental accommodation next to the unit means families can stay together."
Holly explained that many families travel long distances for treatment in Bradford, as the Neonatal Unit is a regional centre. As the unit currently has only two bedrooms attached, and two in a different department, they must make tough decisions to prioritise which families have them. "Ideally, we want all parents to stay close to their babies, but that's not possible as we have 31 cots," she said.
Holly said the team were looking forward to the big day. "This abseil is nothing compared to what our mums and dads go through, so we're looking forward to taking part and raising as much money as possible," she said.
Hayley Collis, Head of Fundraising for Bradford Hospitals' Charity, said: "Our neonatal doctors, nurses and support staff are truly dedicated to providing the very best for babies and their parents.
"They see first-hand how tough it is for families who are coping with emotional distress, as well as the logistics of family life. We are confident that the people of Bradford will get behind this appeal to raise half a million pounds and allow us to build bedrooms for our families to stay close."
If you would like to sponsor Holly, Claire (owner of Dewsbury's Newlay Readymix Ltd), Judy and Carly, visit their Just Giving page at https://www.justgiving.com/fundraising/neonatalheroes-hollyeve-carlymiller-clairebeaumont-judykaye
It's also not too late to sign up to the abseil! To find out more visit https://bradfordhospitalscharity.org/event/charity-superhero-abseil/ or call the charity office on 01274 274809.
To find out more about Bradford Hospitals' Charity and how you can support your local hospitals, visit www.bradfordhospitalscharity.org. Alternatively, contact Hayley Collis or Elaine Drake on 01274 274809 or email charity@bthft.nhs.uk
ENDS
Note to Editors:
Bradford Hospitals' Charity is one of more than 250 NHS charities based around the UK. It supports the strategic direction of Bradford Teaching Hospitals NHS Foundation Trust by funding projects which go over and above what he NHS provides.
Did you know that, together, all NHS charities give £1million every single day to the NHS!
In 2017, a new £28million wing opened at Bradford Royal Infirmary, which was part of a £75m investment to improve patient care across our hospitals. It provides world-class facilities for the elderly, children and a brand new intensive care unit. Bradford Hospitals' Charity provided £260,000 to enable the Trust to create family friendly environments, state-of-the-art equipment and innovative distraction toys and games for young people.
With the support of Bradford Hospitals' Charity, BTHFT was also able to provide more cots, including intensive care and high dependency cots, new family accommodation, a revamped counselling suite and a dedicated room for mothers to express milk for pre-term babies when the new neonatal unit opened in 2015.
For further media information, please contact Kelly Thornham, Communications Officer, at communications@bthft.nhs.uk or call 01274 382265
Twitter: @BTHFTCharity                Facebook: bradfordhospitalscharity Instagram:bradfordhospitalscharity LinkedIn: www.linkedin.com/company/bradfordhospitalscharity
Note to Editors:
Bradford Teaching Hospitals NHS Foundation Trust:
Bradford Teaching Hospitals NHS Foundation Trust is responsible for providing hospital services for the people of Bradford and communities across Yorkshire. We serve a core population of around 500,000 and provide specialist services for 1.1 million people.
Our 5,500 staff work over several sites, including Bradford Royal Infirmary, which provides the majority of inpatient services, and St Luke's Hospital, which predominantly provides outpatient and rehabilitation services. We also manage local community hospitals at Westwood Park, Westbourne Green, and Eccleshill.
In early 2017, a new £28 million wing opened at Bradford Royal Infirmary, part of a £75m investment to improve patient care across our hospitals over a five-year period. It provides world-class facilities for elderly care, children's services, a state-of-the-art intensive care unit with increased single-room provision and a retail concourse.
The new wing is a continuation of our work to improve patient experience after our new £2 million neonatal unit officially opened in January 2015. Our maternity services were recently shortlisted for the Royal College of Midwives' (RCM) Midwifery Service of the Year Award, recognising excellence and innovation in the provision of maternity care.
In 2017, we also completed a £2m refurbishment of our Emergency Department (ED) as part of an ambitious vision to create a more efficient acute medicine service for the people of Bradford. It has been designed to provide a slicker and more efficient service, with faster senior clinical involvement at an early stage in the patient pathway.
As a teaching hospital, we are at the forefront of education and development in healthcare, and have an excellent reputation for research performance. We are one of the leading centres in conducting applied research in the country, particularly in quality and safety, elderly care and rehabilitation.
The Trust is home to the Bradford Institute for Health Research (BIHR) where researchers have led the development, validation and implementation of the award-winning Bradford Electronic Frailty Index (eFI) which helps calculate an elderly person's risk of disability, impairment, falls and complications of chronic diseases, as well as their diminishing independence and capability. This is now being used by 98 per cent of all GPs across the country.
Our award-winning Ophthalmology department is home to numerous worldwide clinical trials taking the lead in eye care research and we are one of only three sites in the United Kingdom to be enlisted in the Perioperative Enhanced Recovery Hip Fracture Care of Patients with Dementia (PERFECTED) study, which will investigate how the NHS can introduce better standards of care to improve outcomes for people with dementia.
Follow us on Twitter: @BTHFT