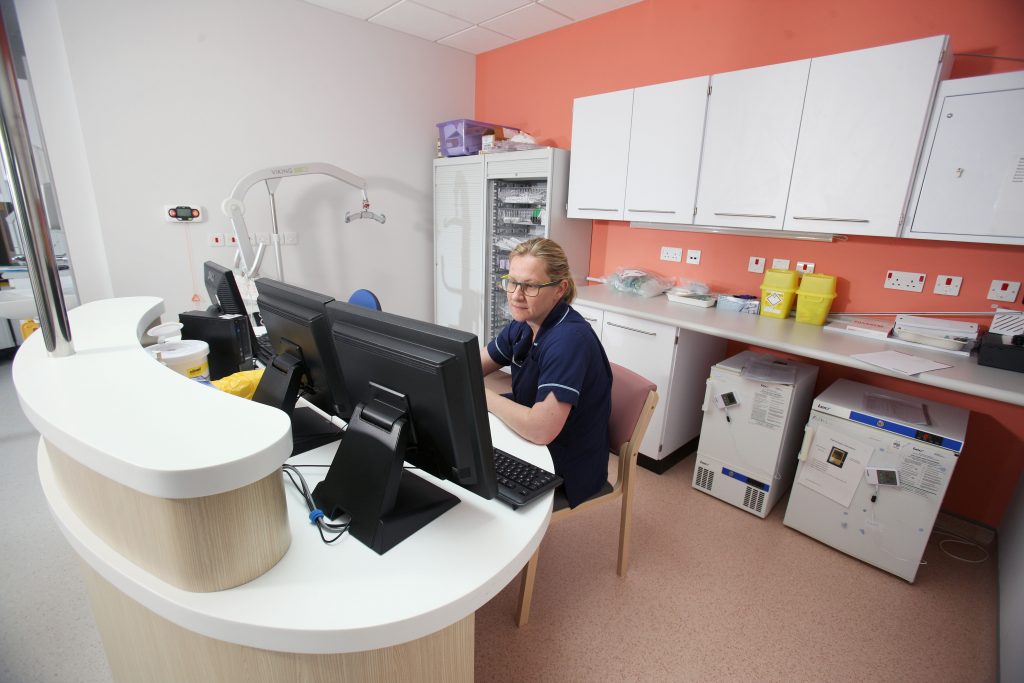 A pioneering electronic patient record (EPR) system has now been introduced at Bradford Royal Infirmary, St Luke's Hospital and our community hospitals
It may take staff a little time to get used to the new system so, if you have any appointments at our hospitals in the next few weeks, please read on.
EPR is a new way to manage your health records – replacing paper notes with a computerised record of your care in our hospitals. You can find out more about EPR here: http://epr.this.nhs.uk/home/
This change will bring lots of benefits for patients. However, as with anything new, it may take staff a little time to get used to.
If you are attending any of our hospitals during this time, we would ask for your understanding. Please bear with us while staff get used to the new system.
If you are attending one of our hospitals for an outpatient appointment, it may take the staff a little longer to check you in when you arrive
The doctor, nurse or other member of the healthcare team may take some time to find your record on the computer or enter new information
If you are at the hospital as an inpatient or for a routine operation, you may notice staff using new computers to help manage your care with us.
These changes will not affect the care you receive when you are with us in any way. If you need further information when attending your appointment, please speak to a member of staff or volunteer.