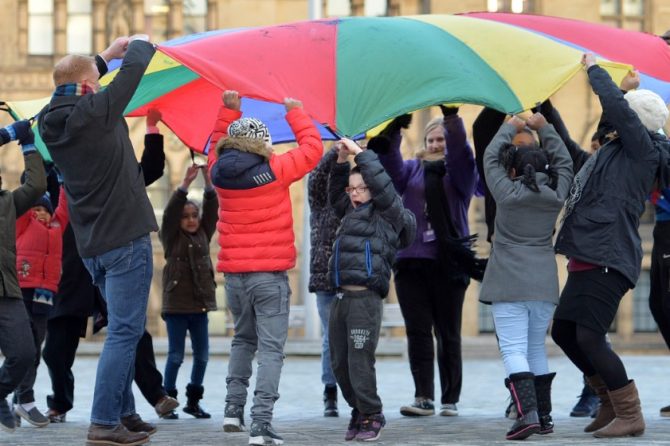 AN INTEGRATED health and care database that supports the health and wellbeing of people across Bradford District and Craven has been awarded €70,000 to become a partner of the European Health Data and Evidence Network (EHDEN).   
The funding has been awarded to Connected Bradford, which collects and connects real time anonymised data from different organisations for approximately 700,000 citizens across Bradford District and Craven. By joining the EHDEN, Connected Bradford will be involved in a wider data harmonisation project which is covered through the funding agreement.
The project started in 2017 as part of the Connected Health Cities programme and combines anonymised data to improve the health and wellbeing of patients across the Bradford and Airedale region.
The project has been bringing together anonymised data using an approach called population health management. This is a technique for local health and care partnerships to use data to design new models of proactive care and deliver improvements in health and wellbeing which make best use of the collective resources across a range of organisations.
Selected
Now the team behind Connected Bradford has been selected from a competition of 55 applicants from 20 countries across Europe to join other major healthcare research databases as a data partner of the EHDEN. This will give unparalleled access to research through EHDEN'S Open Science Network and the global Observational Health Data Sciences and Informatics (or OHDSI, pronounced "Odyssey") research network.
This network provides support to enable organisations to analyse data to produce scientific research. In turn, these studies can help shape and improve the care given to patients in the future.
Connected Bradford is a collaborative project being undertaken through Act as One, the health and care partnership for Bradford District and Craven.
Kuldeep Sohal, Connected Bradford Director, Bradford Institute for Health Research, said: "This is great news for Connected Bradford in its development of a linked database with public trust to get a more complete picture of local health and social care in Bradford.
Benefits
"The benefits are enormous to Bradford and by connecting health and non NHS data, this will generate new insights into how individuals can best be supported by the wider community, how best to plan services or prevent diseases from occurring in the first place."
Tom Lawton, Connected Bradford Clinical Director, Bradford Institute for Health Research adds: "This really is exciting news that allows us unparalleled access to a research network using anonymised data that can make a real difference to the lives of people across our place.
"It gives health and care professionals, academics and researchers a chance to contribute and benefit from research being conducted across the UK, Europe, and the world as part of the Open Science movement.
"As a clinician the added bonus is that the data being developed and shared uses clinical terms rather than just raw codes. This will really help me and my colleagues in their decision making and bring the data to life in a meaningful way."
EHDEN was launched to address the current challenges in generating insights and evidence from real-world clinical data at scale in understanding wellbeing, disease, treatments, outcomes and new therapeutics and devices. More information on EHDEN can be found by visiting https://www.ehden.eu/