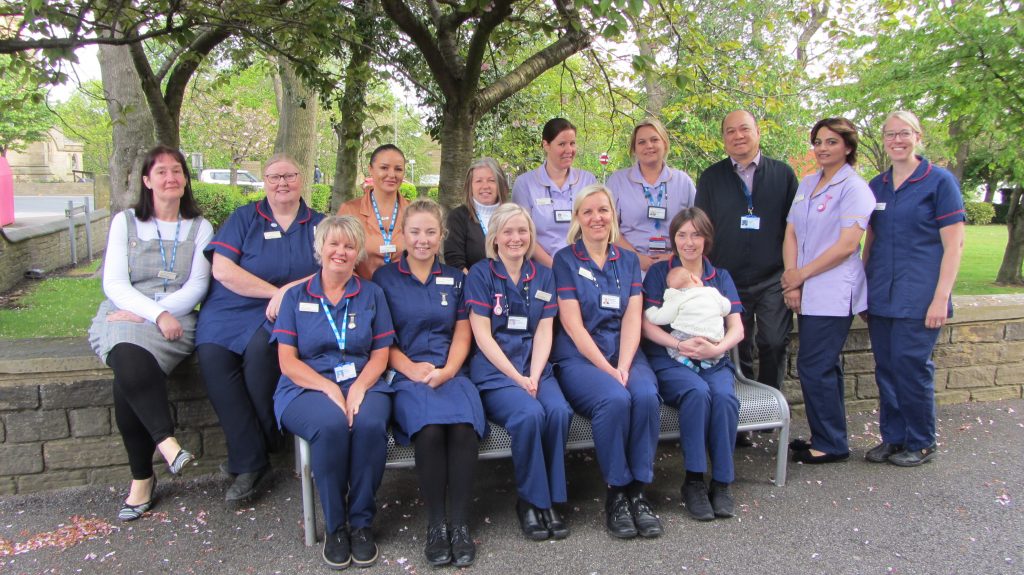 We're delighted to announce that our Cardiac Rehabilitation team has achieved national accreditation for the outstanding service it delivers to patients.
The team, based at St Luke's Hospital and Queensbury Health Centre, provides a vital service in the community to get people back on their feet when they leave hospital after a heart attack, heart surgery or coronary intervention procedure.
And it has now received 'gold standard' accreditation from the National Association of Cardiac Rehabilitation's (NACR) national audit of cardiac rehabilitation.
NACR collects data from trusts across the country to support the monitoring and improvement of services in terms of access, equity in provision, quality and clinical outcomes.
The accreditation reflects the fact that our service meets and maintains all the national standards and can show this by the data we submit each month.
Great accolade
Cardiac Rehabilitation team leader, Sue Crossley, told me it was a great accolade for a team which always strives to provide the best care to its patients.
"We consistently deliver a really good service to patients and the accreditation reflects the hard work of every single member of the team," she said.
"It's been a difficult job to develop a template to submit our data to the audit, but we've had fantastic help from Mel Armas, senior business intelligence analyst, and we're the first team nationally to upload our data direct from SystmOne (clinical computer software)."
It's clear that Sue's team has a real passion and pride for what they do – caring for up to 1,000 patients a year who are referred to them.
With close links to our Cardiology team and local GP practices, the community team's programme of rehabilitation benefits patients with heart disease by improving their general health and heart health as well as their wellbeing and emotional needs, and it speeds up recovery and prevents readmission to hospital.
The accreditation lasts for 12 months before renewal is assessed, but the team aims to keep it long term by maintaining high standards of data, which reflect an excellent service.