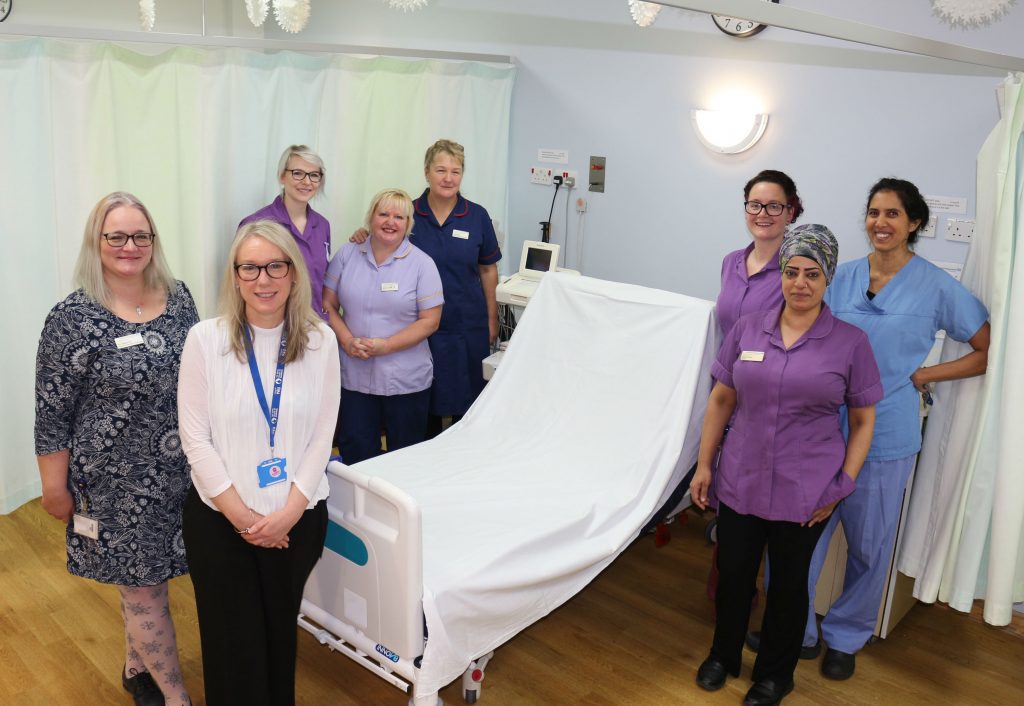 Bradford Royal Infirmary's Maternity Assessment Centre (MAC), which provides emergency and follow-up care for women who are more than 16 weeks pregnant is now open around the clock.
It was previously open from 10am to 10pm, meaning any patient with specific pregnancy-related problems outside this time had to be cared for and managed on the labour ward.
Now women can receive round-the-clock care on the unit which is midwifery-led, with support from a consultant obstetrician.
MAC manager, Ann-Marie Orr, said: "The MAC is the triage unit which acts like an A&E or gateway into maternity care.
"We run an advice line for anyone from 16 weeks who has concerns about their pregnancy and see an average of up to 30 women in a 24-hour period.
"Women can have a care pathway designed for them before they leave and see a senior doctor if medically necessary.
"The reaction among women has been very positive and the extended opening hours have also seen a reduction in admissions to our labour and antenatal wards, which is good news for our patients."
MAC midwives can be contacted by calling 01274 364531 or 364532.
The unit is expected to see more than 8,000 admissions a year.