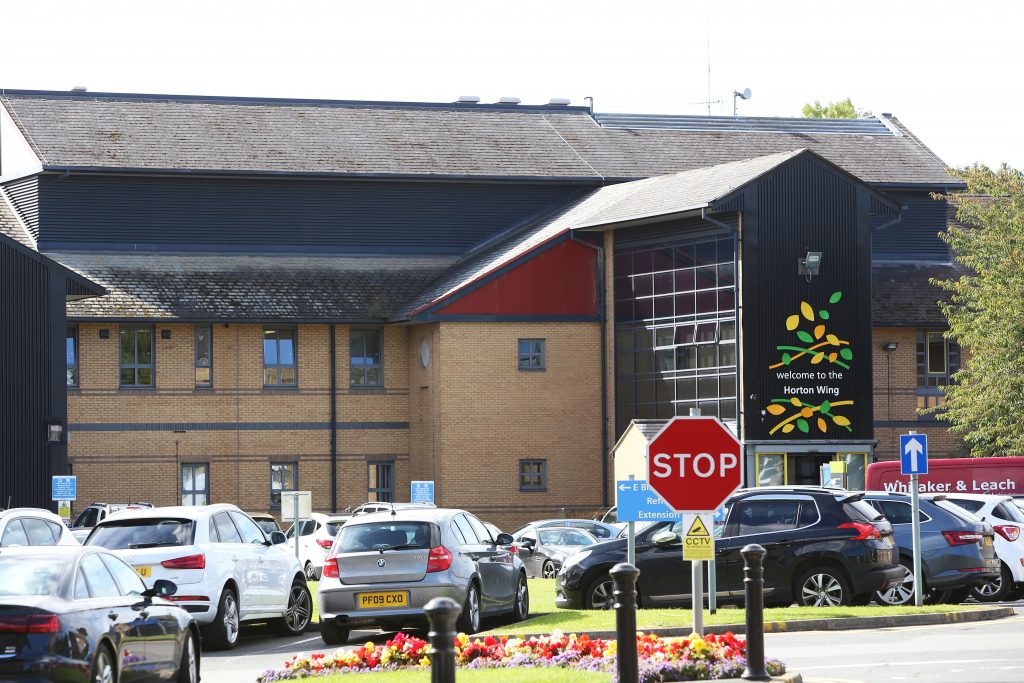 BRADFORD Teaching Hospitals NHS Foundation Trust, which runs Bradford Royal Infirmary (BRI) and St Luke's Hospital, has reintroduced parking charges for car parks on its hospital sites for patients and visitors.
The move is in line with national guidance and follows the reintroduction of charges at some other hospital sites across West Yorkshire and Harrogate.
Car parking will remain free of charge for Trust staff to continue to support them when coming to work during the COVID-19 pandemic.
Parking charges for patients, visitors and staff were suspended from 1 April 2020 in response to the COVID-19 lockdown.
Pay and Display parking charges were reintroduced from 1 March as follows:
BRI: Pay and display parking bays at the front of the hospital, next to Duckworth Lane, opposite the BRI's accessible entrance (opposite Trust HQ) and a reduced number of parking bays will also be available adjacent to the Women and Children's building.
St Luke's Hospital: Pay and Display car park adjacent to Horton Wing and the Extension Block.
The Trust also offers a concessionary parking scheme which provides both free and reduced parking fees for those who qualify.
Patients and visitors who are exempt from paying parking fees include:
People receiving chemotherapy treatment
People with a family member who is at the end of their life
Parents of babies in the Neonatal Unit
Patients who attend outpatient appointments on a regular basis for long-term conditions
Parents of sick children staying in hospital overnight
Patients receiving renal dialysis treatment
Those drivers who hold the official blue disabled badge who can park in both dedicated disabled bays and pay and display facilities free of charge.
Concessionary parking permits (reduced fee) may also be available for inpatients who have been in hospital for more than seven days. Their nearest relative or friend can apply for this concession after visiting the hospital for more than seven days. Patients whose treatment requires them to have multiple repeated attendances at a clinic or ward may also qualify for this concession.
If patients and visitors think they qualify for concessionary parking, they should ask a member of staff when they attend for treatment and an application form will be provided.
Please note that if you are attending for a COVID vaccine or drive-through COVID test, there will be no charge.
Director of Estates and Facilities, Mark Holloway, said: "We have tried to be as fair as possible in not charging anyone for parking since last April, but we now need to start to reintroduce charges for patients and visitors, in line with other Trusts and national guidance.
"The money we receive from parking charges goes towards the maintenance and improvement of all car parks at both our hospitals, including the safety and security of our patients, staff and visitors by way of regular security patrols, the provision of CCTV and lighting, and also through gritting and snow clearing in adverse weather conditions.
"The car parks do not generate a profit and our aim will always be to keep charges as low as possible."
ENDS
For further media information, please contact communications@bthft.nhs.uk or call 01274 383901.
Note to Editors:
Bradford Teaching Hospitals NHS Foundation Trust:
Bradford Teaching Hospitals NHS Foundation Trust is responsible for providing hospital services for the people of Bradford and communities across Yorkshire. We serve a core population of around 500,000 and provide specialist services for 1.1 million people.
Our 5,500 staff work over several sites, including Bradford Royal Infirmary, which provides the majority of inpatient services, and St Luke's Hospital, which predominantly provides outpatient and rehabilitation services. We also manage local community hospitals at Westwood Park, Westbourne Green, and Eccleshill.
In early 2017, a new £28 million wing opened at Bradford Royal Infirmary, part of a £75m investment to improve patient care across our hospitals over a five-year period. It provides world-class facilities for elderly care, children's services, a state-of-the-art intensive care unit with increased single-room provision and a retail concourse.
The new wing is a continuation of our work to improve patient experience after our new £2 million neonatal unit officially opened in January 2015. Our maternity services were recently shortlisted for the Royal College of Midwives' (RCM) Midwifery Service of the Year Award, recognising excellence and innovation in the provision of maternity care.
In 2017, we also completed a £2m refurbishment of our Emergency Department (ED) as part of an ambitious vision to create a more efficient acute medicine service for the people of Bradford. It has been designed to provide a slicker and more efficient service, with faster senior clinical involvement at an early stage in the patient pathway.
As a teaching hospital, we are at the forefront of education and development in healthcare, and have an excellent reputation for research performance. We are one of the leading centres in conducting applied research in the country, particularly in quality and safety, elderly care and rehabilitation.
The Trust is home to the Bradford Institute for Health Research (BIHR) where researchers have led the development, validation and implementation of the award-winning Bradford Electronic Frailty Index (eFI) which helps calculate an elderly person's risk of disability, impairment, falls and complications of chronic diseases, as well as their diminishing independence and capability. This is now being used by 98% of all GPs across the country.
Our award-winning Ophthalmology department is home to numerous worldwide clinical trials taking the lead in eye care research and we are one of only three sites in the United Kingdom to be enlisted in the Perioperative Enhanced Recovery Hip Fracture Care of Patients with Dementia (PERFECTED) study, which will investigate how the NHS can introduce better standards of care to improve outcomes for people with dementia.
The Trust has its own Bradford Hospitals Charity: https://bradfordhospitalscharity.org/
Follow us on Twitter: @BTHFT