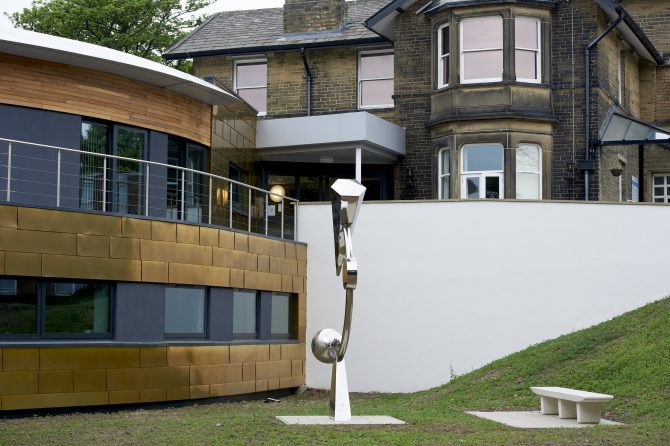 Bradford Teaching Hospitals NHS Foundation Trust (BTHFT) has been named among the top 10 NHS organisations nationwide for recruitment to clinical research studies.
The National Institute for Health Research (NIHR) annual league table, released today, reveals that BTHFT recruited 12,489 participants to its research studies in 2017/18, an increase of 38 per cent on 2016/17.
Professor John Wright, Director of Bradford Institute for Health Research, part of BTHFT, said: "This is an amazing achievement for Bradford and demonstrates the commitment from our doctors and nurses and the support from our patients to be a city of research.
"Ten years ago Bradford was playing non-league for medical research and today we are in the top half of the premiership. What a journey!"
The Yorkshire and Humber region continues to be a hotbed for the number of patients taking part in clinical research studies in the NHS, with more than 80,000 patients being given access to new and better treatments.
Research activity
In 2017/18, 82,909 people took part in research delivered through NHS trusts and Clinical Commissioning Groups (CCGs). This represents an increase of almost 10,000 on the previous year (72,944), according to figures published in the NIHR NHS Research Activity League Table.
One participant in research was Leeds man Paul Driver, who is currently taking part in the NIHR and Cancer Research UK-funded FOCUS4 trial into advanced bowel cancer.
He said: "It's the data itself which is important and all the results are important. I know I can't talk about curing my cancer but I can help other people."
Nationally, 53 per cent of NHS trusts increased their research activity, as did 48 per cent of CCGs.
The number of NHS organisations offering patients the chance to participate in life sciences industry research rose across England – with 34 per cent of NHS trusts and 28 per cent of CCG regions increasing the number of commercial studies they supported.
It was a strong year for other NHS trusts in Yorkshire too, with Leeds Teaching Hospitals NHS Trust (LTHT) and Sheffield Teaching Hospitals NHS Foundation also placed in the top 10 nationally for the number of studies supported during the year, alongside Bradford.
LTHT is top nationally for an increase in recruitment in all studies, with 19,179 in 2017/18, compared to 12,431 in 2016/17. Sheffield Teaching Hospitals is 10th, with 14,484 representing a yearly increase of 2,994.
Positive stories
There were positive stories, too, for CCGs in the region. NHS Vale of York CCG maintained its 10th place nationally from the previous year for number of studies supported, with 28 studies.
NHS Harrogate and Rural District CCG came fourth nationally in increase in number of studies, with 16 up from six in 2016/17, and this rise also saw them placed second in England for percentage increase in studies, at 167 per cent.
Professor Alistair Hall, Clinical Director of the NIHR Clinical Research Network Yorkshire and Humber, which supports the delivery of clinical research in the region, said the picture was looking bright now and into the future.
"Through our NHS trusts and CCGs, we continue to offer our patients access to the latest treatments.
"That we do so is testament to the hard work of research-active NHS staff who have really developed a research culture in our region. They sit at the vanguard of new NHS innovation in the service's 70th year."