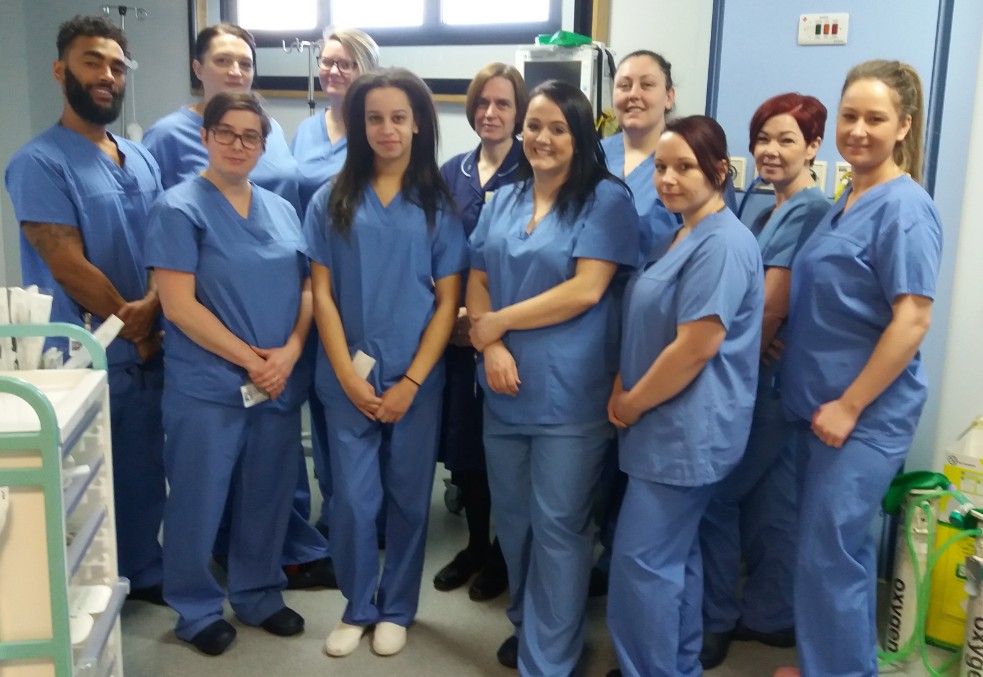 The NHS in Bradford is blazing a trail with new apprenticeship roles in the operating theatre.
Bradford Teaching Hospitals NHS Foundation Trust is at the forefront of developing new ways to strengthen its workforce by offering new and exciting opportunities to young recruits.
It is one of the first NHS trusts in the country to employ apprentice operating department practitioners (ODPs) as part of a new apprenticeship scheme.
Ten ODPs will work in the operating theatres at Bradford Royal Infirmary (BRI) while they study for a degree level qualification via Bolton University, with the offer of a permanent post with the Trust in three years' time.
There is currently a national shortage of ODPs across the country, so Bradford Teaching Hospitals is wasting no time in developing its own workforce for the future.
It was only last year that the Institute for Apprenticeships approved the degree standard for ODPs, meaning NHS trusts could recruit to this new apprentice role.
Theatres Matron, Wendy Hartley, said: "This is a fantastic opportunity for both the apprentices and the Trust. They've only been with us a few weeks but right from the start they've been part of the Theatres team, not on the sidelines but involved with delivering excellent patient care right where it's happening.
Growing workforce
"We've struggled to recruit ODPs in the past, which is a national problem, so apprenticeships are a great way for us to grow our own workforce.
"I'm also very proud that some of the apprentices are our own former healthcare assistants who want to develop their careers. This is real on-the-job training for them; it also strengthens our operating teams and develops a highly skilled workforce for the future."
ODPs are a vital part of the operating theatre team, providing a high standard of care to patients of all ages, at every stage of their operation.
Adele Carey had been a healthcare assistant in the BRI's ear, nose and throat (ENT) department for three years when she saw the apprenticeships advertised and decided to apply.
"I've wanted to be an ODP for a while," said Adele, "and I've been in theatres before but had never taken notice of everything around me, so this is very different! The job's really varied and you feel more part of the team being based at just one Trust, instead of different placements."
One of our apprentices, Charlotte Cashman, made a complete career change – from managing an estate agency to training to be an ODP. She was a student ODP at Huddersfield when she applied for an apprenticeship at Bradford because it offered paid on-the-job training and a degree-standard course, funded by the Trust.
"This is such a great opportunity, I feel really lucky to be here," said Charlotte.
The apprentices will work across three main areas within the operating theatre: anaesthetics, surgery and recovery. They will be responsible for preparing the environment and all of the necessary instruments and equipment in readiness for an anaesthetic, surgery or recovery of patients.