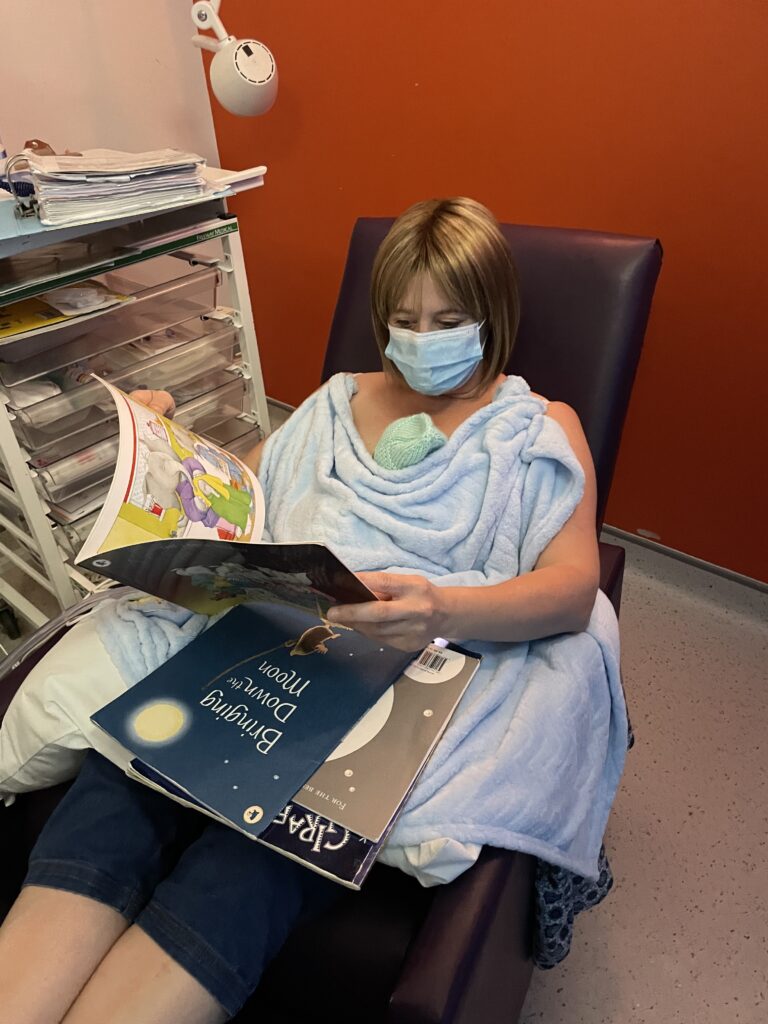 Once upon a time, there was a caring and compassionate neonatal unit that believed in reading stories to tiny babies so that they would all live happily ever after. . .
This new chapter in neonatal care has come about thanks to Neonatal Consultant, Aishin Lok, based at Bradford Royal Infirmary, part of Bradford Teaching Hospitals NHS Foundation Trust.
Dr. Lok arrived at the neonatal unit around a year ago and has been working closely with Bradford Library Services, who have generously gifted Book Trust 'Bookstart' baby book packs to the tiny patients and their families.
Dr. Lok said: "Previously Neonatologist, Dr. Chris Day, who has now retired, had organised book packs for the unit, and I am really pleased to have been able to restart the programme as research shows that reading to babies from a very early age has a very positive effect on their neuro development.
"This is particularly true in the case of tiny babies who are at a high risk of developmental delay; as a Level 3 neonatal unit here in Bradford, we are looking after some of the sickest babies."
She added that all the families of the babies on the unit now receive a book pack of carefully-selected story books including nursery rhymes.
"Reading to babies is so important both for babies and their parents," she said.
"As a unit, we want to promote a positive culture and involve parents in the day-to-day care of their babies, which of course can be difficult when they are separated from each other.
We have 24-hour visiting for parents and we encourage as much contact as possible but this is not the same as having your baby at home with you.
"Reading to babies is a way of helping parents forge a strong relationship and it also helps to reduce anxiety and stress levels. Reading has a very soothing effect on the babies.
"For premature babies, hearing their parents' voices just like they would have experienced when they would still be in mummy's womb, leads to better physiological signs such as a more stable heart rate and better oxygen saturation.
"Many of the babies in our neonatal unit are at high risk of developing communication and literacy difficulties in the future so by exposing them to early and positive auditory experiences, we will actually encourage optimal brain development for them."
Dr. Lok added that she hoped the scheme would encourage good reading habits of the future.
"We really hope that parents will continue to read to their babies when they are finally able to take them home. Each book pack contains a leaflet to sign up to Bradford Libraries, where parents are able to access lots of lovely books for free."