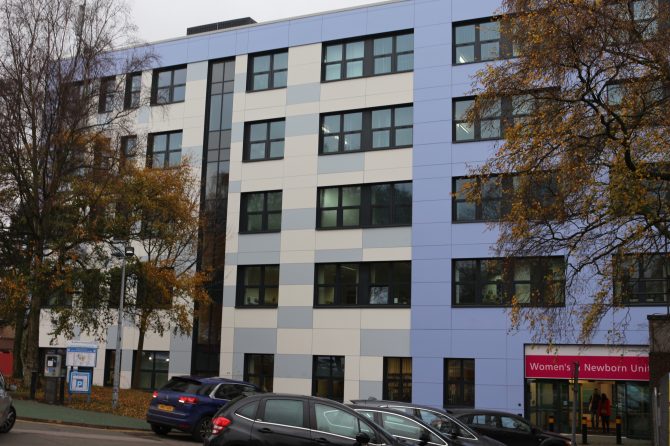 BRADFORD Teaching Hospitals' Maternity Unit has released two short films to reassure pregnant women that they are in safe hands before, during and after the birth of their children.
Pregnant women have been placed in the 'vulnerable' category by the Chief Medical Officer because, for a small number of women, pregnancy can alter how severe viral infections are handled by the body. For this reason, pregnant women are being urged to follow social distancing rules.
However, midwives are keen to ensure women continue to attend pre-natal appointments in hospital, which are deemed necessary, and that they contact the unit if they have any concerns.
Both films can be viewed below.
Midwife Jennifer Syson, who features in the English version of the film, told viewers: "It is normal and completely understandable to feel a bit worried about how the virus might affect you and your baby.
"Women will continue to be pregnant and give birth throughout this pandemic and we want to reassure you that the team here at Bradford Royal Infirmary is prepared and will continue to provide care that is safe, respectful and compassionate.
Enjoy pregnancy
"We are doing everything possible to ensure your pregnancy and birth will go as smoothly as possible and we want you to feel confident that you can come to us with any concerns whatsoever. We want you to feel calm and to enjoy your pregnancy, safe in the knowledge that we will look after you and your babies.
"Bradford Teaching Hospitals is at the forefront of medical research into this virus. We are taking part in pregnancy-related research to help develop national guidelines. Our Trust is doing everything possible to find answers for you, so you can be safe in the knowledge that we have the most up-to-date advice and guidance to keep you and your baby safe."
The films make the following points:
If you are pregnant, you must reduce contact through social distancing. This is a precautionary, but necessary restriction
Please keep all your hospital appointments, unless you have been instructed otherwise. The Maternity Unit is a safe place for pregnant women and staff are taking all necessary precautions to keep the unit virus free
It is vital that pregnant women call the unit if they are worried about their baby's movements, if they are in labour, have pain, vaginal loss, bleeding or any other concerns. The Maternity Assessment Centre is available 24 hours a day on 01274 364531 or 364532.
Women are also advised to read about the 'Movements Matter' campaign, which explains what kind of movements to expect. Click here for more information.
Finally, new visiting restrictions are outlined in the video, which have been introduced to keep everyone safe.
The Urdu version of the film features Saira Butt, of Well Bradford.