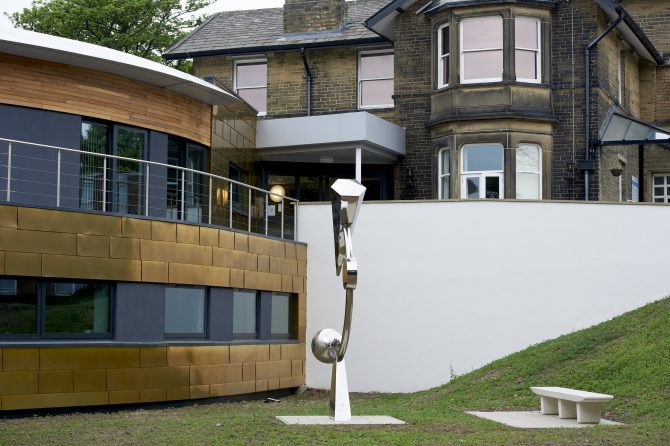 BRADFORD District today unveiled its ambitions to recruit the world's biggest community of health research volunteers.
To mark International Clinical Trials Day, the local NHS has launched a new City of Research campaign to encourage more volunteers from across Bradford, Airedale and Craven to sign up to take part in research.
They will join more than 50,000 members of the local community on a journey of discovery and innovation, participating in people-powered research studies.
Most recently, this has included being at the forefront of a worldwide trial which successfully led to a vaccine against COVID-19; as well as a study exploring the best and safest sleeping position for pregnant women.
The initiative is spearheaded by a new website www.cityofresearch.org which offers a digital doorway into all the growing opportunities and studies that the district's home-grown research talent is leading.
It has been brought to life by the four main NHS organisations in the district – Bradford Teaching Hospitals NHS Foundation Trust; Airedale NHS Foundation Trust; Bradford District Care NHS Foundation Trust; Bradford District and Craven Clinical Commissioning Group – and Bradford Metropolitan District Council.
Professor John Wright is Director of the Bradford Institute for Health Research, part of the Bradford Teaching Hospitals NHS Foundation Trust and Director of Research for the City. He said it was only thanks to the local community, that researchers could speed up the development of safe, new treatments, as well as deliver better outcomes for our patients.
"Bradford district has some of the highest rates of ill-health in the country," he said. "Science and research are a really crucial part in how we can tackle this, and this has been illustrated very clearly in the COVID-19 pandemic
"Other cities may claim to be cities of research. Other cities with ivory towers and temples full of test tubes.
"But research is about people. And here in Bradford we have over 50,000 Bradfordians actively involved in our research. That's probably more than any other city in the world. Not only that, but our research reaches out beyond Bradford, via the Aire Valley and up into the Yorkshire Dales, involving a truly diverse range of people, and giving a real breadth to our research.
"What an amazing journey this has been and we hope others will now join us on the next stage, and show how research can improve the health of a city, of its wider district, and improve the health of the country."
Bradford GP Dr Amir Khan, a regular face to millions of Good Morning Britain TV viewers, is also an ambassador for the campaign.
He said: "One of the reasons why I love working as a GP in Bradford is because I know just how dynamic the city and the district is in the amount of health research it carries out.
"And just like seeing patients every day in my practice, it's a very effective way in which the clinical world can work in partnership with members of the community to improve our health and wellbeing."
Kersten England, Chief Executive of Bradford Council, said: "We are extremely proud of the work already undertaken by partners. It has helped to build and shape our response to a range of issues such as around child development and air quality in the District. More recently, the work has been critical to supporting our response to COVID.
"We welcome and will be active partners in this next step. By working with our communities, we will help to empower them to help improve our understanding of issues and work together on the solutions."
At the heart of the City of Research campaign are many of the research volunteers, keen to tell their story about why they got involved and what difference it has made.
One of the youngest is 12-year-old Ronnie Hearnshaw who is helping Airedale NHS Foundation Trust explore how new technology can help research into diabetes.
He said: "I want to stay healthy and well and have a normal life like all my friends. Research into new technology means I can be a normal kid – plus I look really cool with all my fancy gadgets!"
There are 14 different areas of health and therapy research to choose from, including heart, cancer, diabetes, mental health, dementia, women's health and maternity, respiratory, eye health, digestive disorders, child health, and public health.
By joining the research registry, people can choose from many different ways in which they can contribute – from clinical trials of current or new treatments, to taking part in questionnaires or focus groups to testing medical equipment.
The project to develop the website was funded by the Yorkshire and Humber Clinical Research Network, part of the National Institute for Health Research. It was built by a team from the Working Academy at the University of Bradford.
ENDS