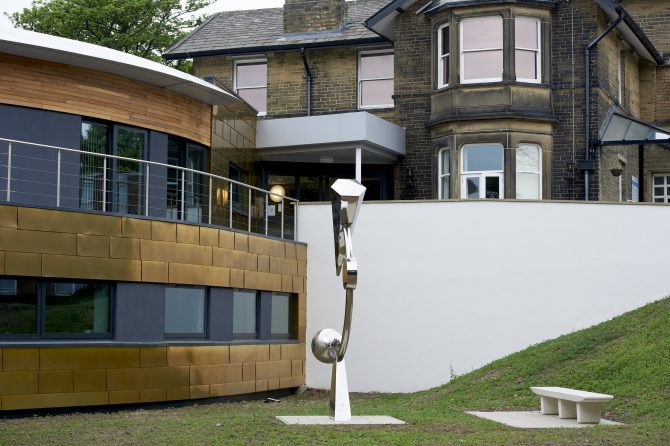 BORN in Bradford (BiB), the landmark research programme based at Bradford Royal Infirmary, has been awarded one of 10 prestigious research grants from the Health Foundation to help understand the impact of COVID-19 on families in Bradford.
The research will look at the experiences of families living through the pandemic, including the financial and mental health impacts of the lockdowns. The study will also look at the many different views and beliefs around COVID-19 and the planned vaccines so that the right information and support can be put in place within local healthcare organisations.
The research team will be sending a number of surveys to parents and young people involved in Born in Bradford to find out how people's lives have changed and what can be done to support families, and it hopes that as many families as possible will take part. The team will use the information collected to work closely with councils, NHS organisations and schools to find ways of helping families as we begin to emerge from the pandemic.
Important opportunity
Dr Josie Dickerson, Director of the Inequalities Research unit at BiB, who is leading the research, said: "This is a really important opportunity to help us understand what it is like to live through this really tough time, and to make sure that services give our families the support they need. Through this research, Bradford families have the opportunity to influence what local services do next to support families and to make sure the right support is in place for the recovery from this pandemic.
Over 2,000 families responded to the team's initial survey in the first lockdown 2020. Findings showed that a third of families were worse off and 1 in 10 of these was struggling to make ends meet. Two in five also reported low mood or anxiety. Bradford Council and national policymakers listened to these findings and put in place extra support to help vulnerable families.
The researchers are now hoping that as many families as possible will respond to the second survey, sent out in October.
Dr Dickerson added: "We would like as many families as possible to respond to this survey to make the study a success. We know this is a really difficult time for families, many feel overwhelmed and exhausted from the pandemic. It's really important that we hear from as many people as possible so that we can give Bradford families a voice in the recovery from COVID-19."
ENDS
For further media information, please contact communications@bthft.nhs.uk or call 01274 383901.
Note for editors:
Born in Bradford (BiB)
Bradford is the 6th largest city in the UK, with a multi-ethnic population of more than 500,000 people. However, Bradford suffers from high levels of deprivation as well as having some of the highest rates of childhood illness in the UK. Born in Bradford is helping to unravel the reasons for this ill health and bring new scientific discovery to the world. It is also providing a catalyst for communities to work with the NHS and local authority to improve child health and wellbeing.
For more information see: https://borninbradford.nhs.uk