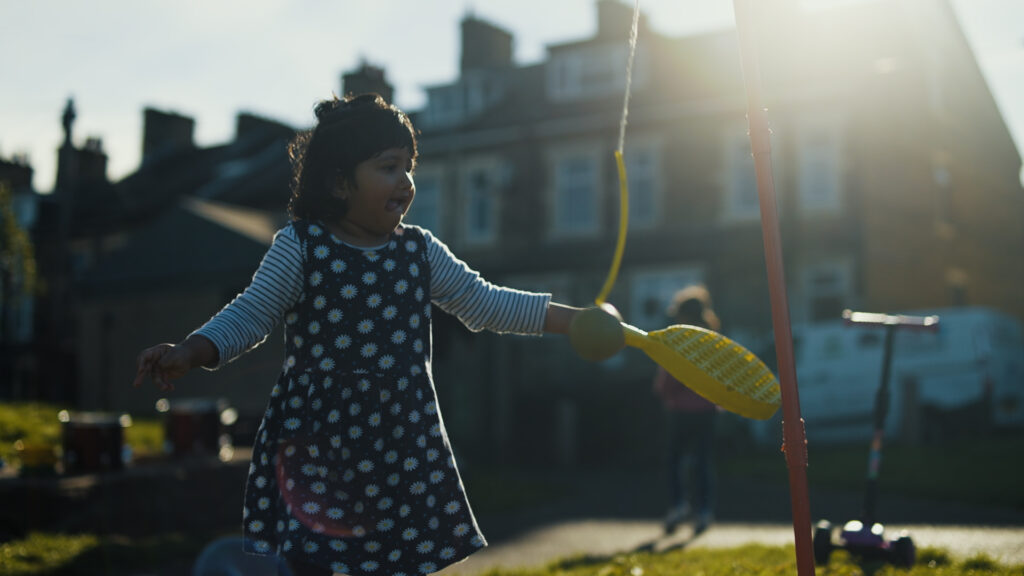 30,000 Bradford pupils to take part in 'most important health research study of their generation' after £7m grant
HEALTH researchers are to break new ground with the launch of a major study capturing the journey from adolescence into adulthood of up to 30,000 Bradford schoolchildren.
The Bradford Institute for Health Research (BIHR), based at the city's Royal Infirmary, has secured £7m from the Wellcome Trust to deliver the seven-year project, called Age of Wonder.
It will link, and add an extra dimension, to the successful Born in Bradford (BiB) programme – launched in 2007 and now one of the biggest and most exciting health research studies in the world with more than 13,000 children already taking part.
Director of BIHR, Professor John Wright, said:
Young people across Bradford will have this unique opportunity to be part of the most important study of their generation

They will help us create a detailed picture of every aspect of what it's like to grow up in Bradford, the youngest city in the UK with almost a third of people aged under 20.

As they move into adolescence and then adulthood, young people will experience many changes to their bodies their emotions and their social lives. They also enter this period at a time of unparalleled disruption amid the COVID-19 pandemic.

As we follow these young people from age 13 to 21, our research will give us a window into their world like never before – and our findings will help to shape new ways of improving their physical and mental health.
The study will see the Age of Wonder research team:
Work alongside young people aged 13 – 19 to explore wide-ranging topics – such as physical and mental wellbeing, and health and social inequalities – and capturing information via surveys in school.
Collect measurements and biological samples from students in year 9 to give an insight into the physical health of young people in the district, and shape service improvements to tackle systemic health issues such as diabetes and obesity
Collaborate with almost 40 secondary schools to embed the research into the curriculum, and to inspire more young people into STEM (science, technology, engineering and mathematics) subjects, digital technologies and the Arts, as well as create new opportunities for skills building
Working in close partnership with Bradford Council and its Education and Skills team, researchers will begin contacting teachers in the coming weeks to share more information about the project.
They will start collecting data –which will be protected by the very highest levels of confidentiality – from later this month.
Evidence from BiB has already helped to uncover the harm of air pollution, the impact of people's diet and exercise, how the urban environment affects health, and the early causes of diabetes and heart disease.
It has also been used to develop new treatments and polices to protect children's health, and raise much-needed, multi-million pound investment into the district.
Age of Wonder will build on this platform and is committed to sharing its findings widely, particularly with Bradford Council and the Department for Education, to improve young people's health and life chances.
Kersten England, Chief Executive of Bradford Council, said:
The research and findings produced so far by Born in Bradford have been ground-breaking.

We welcome the launch of the Age of Wonder project which will see BiB work in collaboration alongside the Council and our schools and colleges to focus on adolescence.

It will allow schools, services and policy makers to better understand young people's perspectives, measure recovery from the pandemic, and design new targeted interventions to improve the life chances of young people in our district.
Jim Lauder, Assistant Principal, Dixons Academies Trust, said:
At Dixons our mission is to challenge educational and social disadvantage in the North.

We are incredibly proud to take this a step further by launching the next phase of Born in Bradford, Age of Wonder, at Dixons Trinity Academy.

The data this research gathers will help us to give young people a voice and ensure that Bradford is a city where all young people can be successful, get a top job and have a great life.
Sophie Hawkesworth, Senior Research Manager at Wellcome, said:
The Age of Wonder study will continue Born in Bradford's innovative work, providing vital data about adolescent health and wellbeing in the youngest city in Britain.

Place-based cohort studies are incredibly valuable resources for answering a huge range of research questions.

Wellcome's support will maximise the potential of this world-leading resource and insights from this study will be critical to informing new approaches to improve physical and mental health at a neglected stage of the life cycle, particularly as we recover from the COVID-19 pandemic.