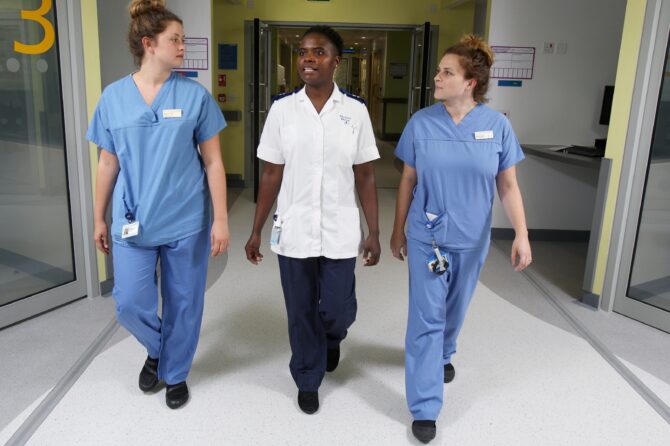 NURSING applications have soared across the country as thousands are inspired by the commitment of NHS staff, new data from the university applications body UCAS suggested today.
The rise in interest in a nursing career has also been reflected at Bradford Teaching Hospitals NHS Foundation Trust, with student nurses keen to join 'Team Bradford'.
Karen Dawber, Chief Nurse, said, said: "We're delighted to see a big increase in the number of student nurses wanting to join our Trust. This is matched by their enthusiasm to be part of the NHS at such a critical time and their commitment to caring for our patients.
"As a teaching trust, with many opportunities for nurses to further their careers, we've always been a popular choice but over the past few months we have seen an increase in the number of student nurses coming to us both via the UCAS route and direct entry apprenticeships.
Degree course
"We work closely with Bradford University and Bradford College, which is a satellite centre for the Bolton University nursing degree course, to support new intakes of nursing students.
"We also want to 'grow our own' – for any aspiring nurses out there we now have a direct career pathway from healthcare assistant right through to apprentice registered nurse, and finally staff nurse. This means you can enter at any level no matter what your past experience or qualifications may be.
"We are proud to be an anchor institute for the people of Bradford: our staff are our people and our people are our staff. The talent we have in the city is amazing and we want to harness this."
For more information on a nursing career, visit: