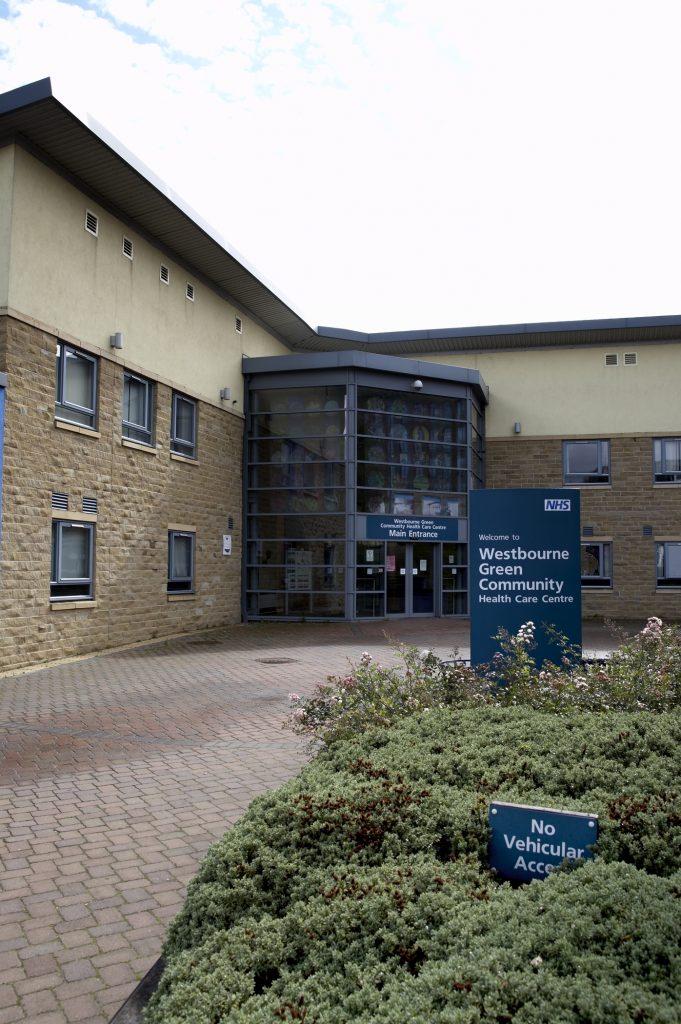 A BRADFORD health worker has been able to return home to her family after a remarkable battle with coronavirus (Covid-19.)
Colleagues who had nursed 62-year-old Health Care Assistant, Ethel Collins, lined up to clap as she finally left Bradford Royal Infirmary, where she had spent 63 days as a patient.
She was admitted to the hospital's intensive care unit (ICU) on May 26, after being brought in by ambulance. While on the unit, Ethel suffered a stroke because of the virus and then spent weeks on a respirator fighting for her life.
As she slowly began to recover, she has had to learn to talk, walk, eat and drink again and her determination has astounded colleagues, who praised her strength of character.
Ward Manager, Senior Sister Kam Kaur, said: "Ethel has made a remarkable recovery because at one stage she was very sick.
"I'm delighted she is now well enough to go home and continue her recuperation with her family."
Ethel, who has worked at BRI's sister hospital, Westbourne Green for the past 15 years, says she has no recollection of her time in ICU and was unaware that family were fearing the worst.
"Coming into hospital and being put on ICU was a complete blur. I know I must have been very poorly because my two daughters, Samantha and Sarah were allowed to come to ICU. I think they were being prepared for the worst," she said.
"But then one day, I experienced what I can only describe as a dream where I felt like I was in a fog, a thick mist but I could see my grandson, Dominic reaching out his hand to me. Suddenly I woke up and looked around and though what the heck am I doing in ICU? When I spoke to Dominic later, he said he'd had a similar dream and he knew I was going to pull through. I don't know what to make of that!"
Physiotherapy
After regaining consciousness, Ethel worked hard with the hospital's physiotherapy teams to build up her strength and movement.
"I have had to learn to do everything again but the support I have been given has been amazing. I couldn't have done this on my own. I have always said that our NHS is the best service in the world; what they've done for me just proves that."
Ethel added she was overwhelmed by the support and good wishes people had shown and sent her. Her family home was filled with flowers and cards while she was in hospital and neighbours even hung a 'get well soon' banner outside the house.
She said she was now looking forward to catching up with them to say thank you, as well as sleeping in her own bed, playing bingo and planning for a major family celebration next year.
"My daughter, Sarah had to postpone her wedding in Jamaica because of the pandemic but hopefully that can go ahead next year and it will be wonderful!" said Ethel.
Consultant in Stroke Medicine, Dr Stuart Maguire, said: "Ethel has overcome a great deal during her time with us. Not only has she been very poorly with COVID-19, she went on to have a stroke, so she has overcome two major illnesses in a very short timeframe.
"It's been her incredible determination and her will to get better that has ensured she is being discharged today.
"She's done all the hard work and she should be very proud of herself as she has come a long way."
For video footage of Ethel leaving the hospitals, please see the @BTHFT Twitter feed here: https://twitter.com/BTHFT/status/1287773548967272449
ENDS
For further media information, please contact communications@bthft.nhs.uk or call 01274 383901
Note to Editors:
Bradford Teaching Hospitals NHS Foundation Trust:
Bradford Teaching Hospitals NHS Foundation Trust is responsible for providing hospital services for the people of Bradford and communities across Yorkshire. We serve a core population of around 500,000 and provide specialist services for 1.1 million people.
Our 5,500 staff work over several sites, including Bradford Royal Infirmary, which provides the majority of inpatient services, and St Luke's Hospital, which predominantly provides outpatient and rehabilitation services. We also manage local community hospitals at Westwood Park, Westbourne Green, and Eccleshill.
Bradford Teaching Hospitals NHS Foundation Trust is one of five trusts across England chosen to host a new regional Patient Recruitment Centre (PRC). The new research centre, part of £7m Government investment, will help people across the region access important late-phase commercial clinical research and vital treatment trials, including into COVID-19.
A new £28 million wing was recently opened at Bradford Royal Infirmary, part of a £75m investment to improve patient care across our hospitals over a five-year period. It provides world-class facilities for elderly care, children's services, a state-of-the-art intensive care unit with increased single-room provision and a retail concourse.
The new Command Centre opened at BRI in 2019, which allows staff to optimise patient flow throughout the hospital by providing them with real-time information and data through a 'wall of analytics'. The Trust won the Early Adapter of the Year 2020 award for the development of this new Command Centre.
These projects are continuations of our work to improve patient experience after our new £2 million neonatal unit officially opened. Our maternity services were recently shortlisted for the Royal College of Midwives' (RCM) Midwifery Service of the Year Award, recognising excellence and innovation in the provision of maternity care.
As a teaching hospital, we are at the forefront of education and development in healthcare, and have an excellent reputation for research performance. We are one of the leading centres in conducting applied research in the country, particularly in quality and safety, elderly care and rehabilitation.
The Trust is home to the Bradford Institute for Health Research (BIHR) where researchers have led the development, validation and implementation of the award-winning Bradford Electronic Frailty Index (eFI) which helps calculate an elderly person's risk of disability, impairment, falls and complications of chronic diseases, as well as their diminishing independence and capability. This is now being used by 98% of all GPs across the country.
The Wolfson Centre for applied Health Research opened in 2019. Bringing together researchers from the University of Leeds, University of Bradford and the Trust, it hosts a centre for child health, the Centre for Ageing, and the National Institute for Health Research's National Patient Safety Centre.
Our award-winning Ophthalmology department is home to numerous worldwide clinical trials taking the lead in eye care research and we are one of only three sites in the United Kingdom to be enlisted in the Perioperative Enhanced Recovery Hip Fracture Care of Patients with Dementia (PERFECTED) study, which will investigate how the NHS can introduce better standards of care to improve outcomes for people with dementia.
The Trust has its own Bradford Hospitals Charity: https://bradfordhospitalscharity.org/
Follow us on Twitter: @BTHFT