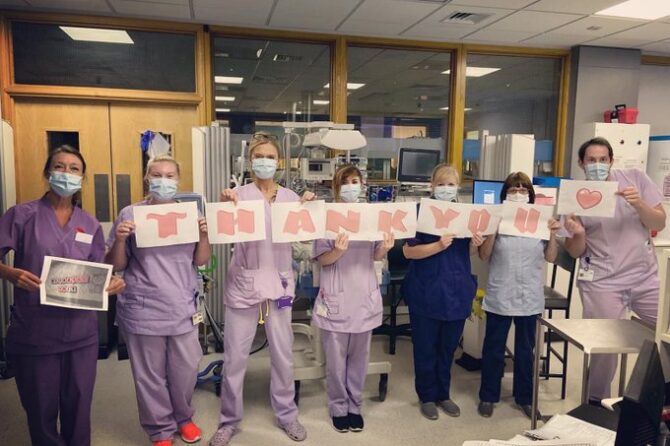 TODAY marks 12 months since the UK's first lockdown began.
During this time communities across the region have supported our hospitals, patients and staff. We would like to thank everyone from #TeamBradford for their support over the last 12 months.
Professor Mel Pickup, Chief Executive of Bradford Teaching Hospitals NHS Foundation Trust, said: "The past year has truly been a year like no other. We have witnessed unbelievable sadness as many people lost their lives to COVID, but we have also shed tears of joy as well over 3,600 patients recovered and went home after surviving this terrible virus.
"I am so proud to have had the opportunity to work with our fantastic colleagues at Bradford Teaching Hospitals and our partner organisations across the district over the last 12 months.
Sacrifices
"Every day I have been, and still am, inspired by what they collectively achieve and the sacrifices they have made to care for patients.
"We have also had tremendous support from our local community, the people of Bradford, for their NHS and seen the huge efforts everyone has made to help return us to normal life.
"We can look forward to better times soon as the vaccine continues to be rolled out at pace and more and more people are protected.
"As we approach the beginning of the end of lockdown restrictions it's important that we still all follow the guidance so we can once again enjoy seeing the people we love and doing the things that mean so much to us."