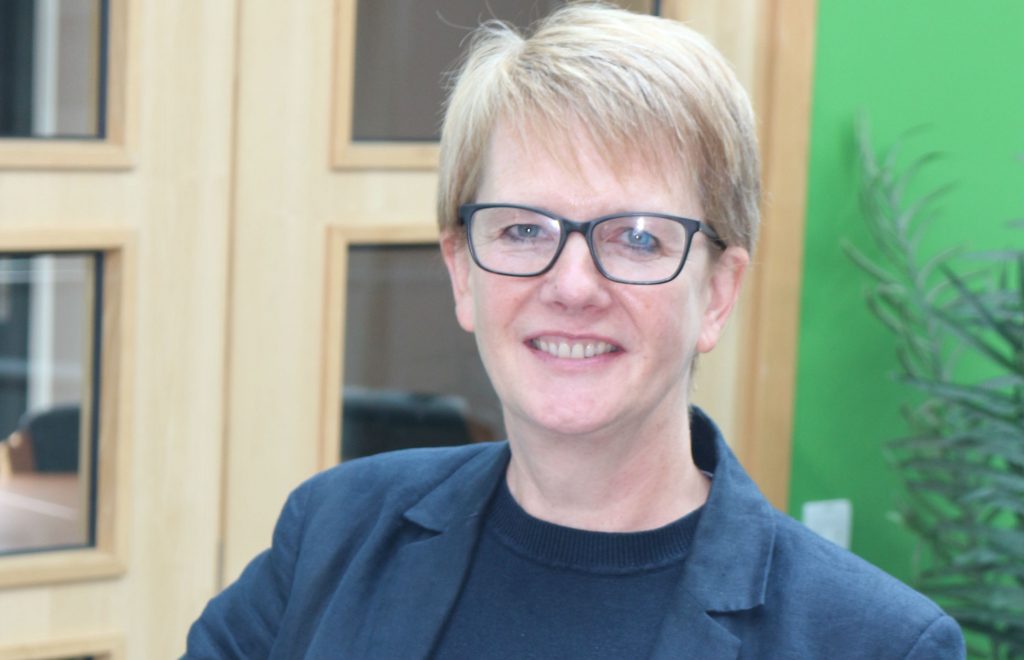 A Bradford eye specialist who led the largest-ever study of its kind into the effect children's sight problems have on reading skills has scooped a top national award for her work with the district's youngsters.
Bradford Teaching Hospitals' Head Orthoptist, Dr Alison Bruce, has been awarded the Council for Allied Health Professions Research (CAHPR) Public Health Research Award for her work exploring the effect of reduced vision on literacy.
The accolade recognises and rewards outstanding research and Dr Bruce will now present her findings to the country's policy makers and NHS chiefs at Public Health England's Annual Conference at the University of Warwick on 11 and 12 September.
Dr Bruce investigated the eyesight of 11,186 four and five-year-olds from across 123 schools.
They had their eyesight measured as part of the Bradford school vision screening programme and about 5,000 also had assessments of their early reading ability.
Research to compare and contrast the children's eye tests against their literacy levels during their reception year began in the city in November 2013, and also drew upon data from the Born in Bradford study.
Thrilled
Dr Bruce, a Post-Doctoral Research Fellow based at the Bradford Institute for Health Research (BIHR) in the grounds of Bradford Royal Infirmary, said she was thrilled at the news.
"I am delighted to have received this award – once again it puts Bradford Hospitals and Born in Bradford's allied health professionals' research on the national agenda.
"Presenting my research at the conference gives me a great opportunity to shout about what we are doing and the research coming out of the BIHR, and particularly public health research that nationally will have an effect on clinical practice and potentially future NHS policies in the years to come."
Dr Bruce's latest work has just been published in this month's British Medical Journal (Open Access).
It found that children who wear glasses see their vision improve at almost twice the rate of those who fail to wear their glasses at school.
Dr Bruce added: "Early literacy is associated with the level of visual acuity (VA); children who adhere to spectacle wear to improve their VA also have the potential to improve literacy. Our results suggest failure to adhere to spectacle wear has implications for the child's vision and education.
Concrete evidence
"It sounds straightforward but up until my research there was no concrete evidence to back up these statements."
It's not the first time Dr Bruce has received an accolade for her work. In 2016, she was presented with the Royal Society of Medicine's Squint Forum Prize for her ground-breaking research.
The Public Health England Annual Conference 2018 will bring together more than 1,500 participants, who represent organisations which contribute to improving the health of the public.
Keynote speakers include Steve Brine MP, Parliamentary Under-Secretary of State for Public Health and Primary Care, and Professor Dame Theresa Marteau, Director of the Health Behaviour and Health Research Unit at the University of Cambridge.
Alison's latest research can be found here: http://bmjopen.bmj.com/cgi/content/full/bmjopen-2017-021277?ijkey=nDkGPEhECQKMy4c&keytype=ref