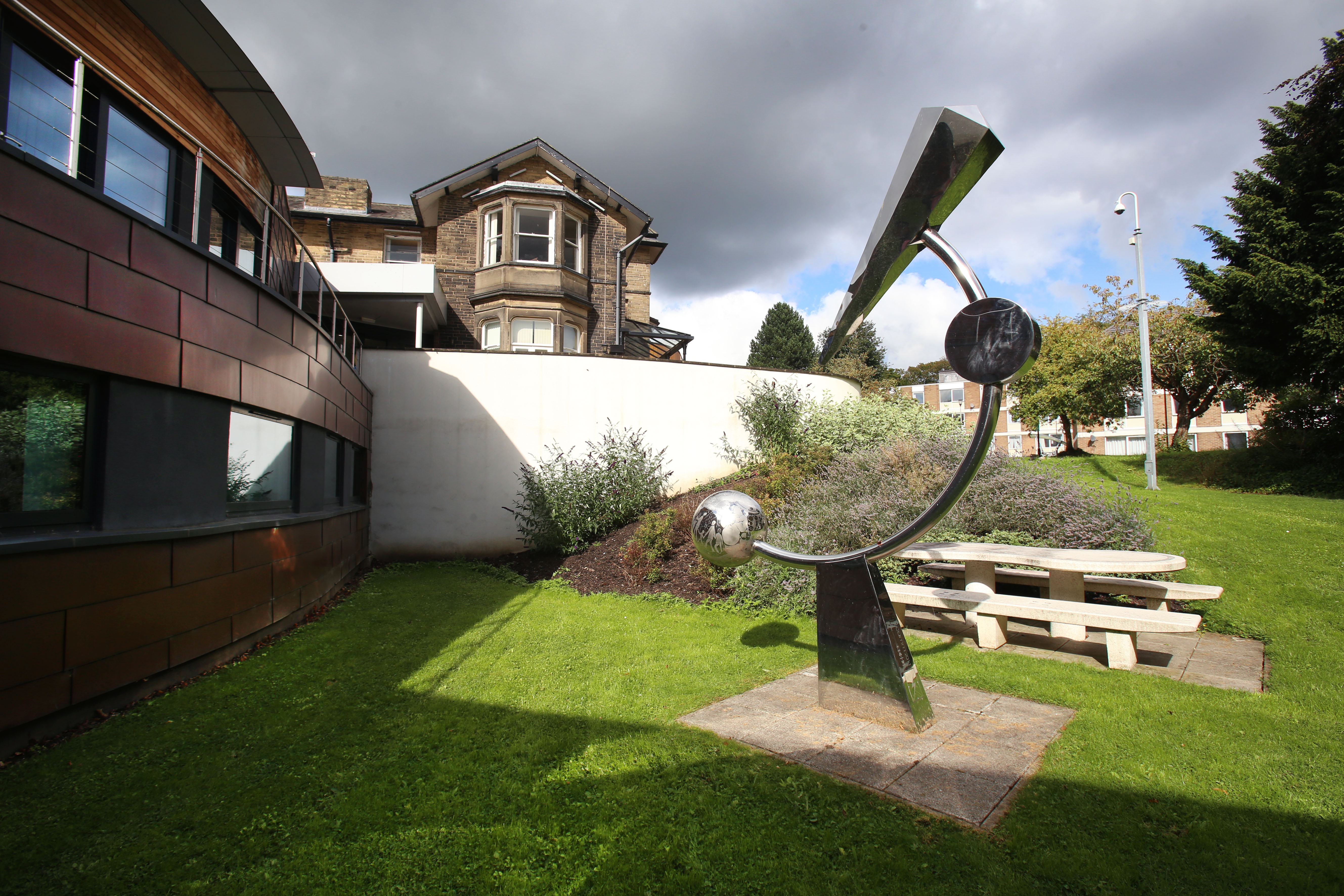 BRADFORD Royal Infirmary today rolled out a world-first COVID-19 vaccine trial.
The development once again puts researchers at the hospital – part of Bradford Hospitals NHS Foundation Trust (BTHFT) – in the spotlight, highlighting their commitment to improving the lives of patients and local communities.
The Trust is working with partner trusts and GPs to deliver the world's first Phase 3 study to test the effectiveness of the COVID-19 vaccine, developed by US biotechnology company Novavax.
The trial started in the city today, and will see Bradford become one of only three regional and one of 20 national centres to deliver it.
Consultant Respiratory Physician Professor Dinesh Saralaya, who will be leading the study at BTHFT, said: "The day has finally arrived where Bradford can join the race to find a vaccine for COVID-19.
"We have vaccinated our first volunteer, our very own Dr Faisal Ali, Consultant Histopathologist, who became the first volunteer to receive the vaccine or its counterpart placebo.
"The Novavax vaccine trial will involve 500 recruits and we are hoping to vaccinate 50 people per day – or 250 people per week."
Prof. Saralaya added that all those taking part are aged 18 and over and have not had COVID-19.
Trials
"Anyone involved in the trials needs to be antibody negative in order for the vaccine to be effective. People will be tested for COVID-19 ahead of the trial and anyone who tests positive for the virus will be unable to take part," he said.
"Our key role will be to test in real-life whether these vaccines provide immunity against COVID-19, and give us the strongest possible protection from becoming infected and unwell. Volunteers will be given two doses of the vaccine; one on their first day and a second on day 21. They will then be monitored for 12 months.
"The trial centre will is from the hospital as we recognise that some people are nervous about attending hospital buildings at this time.
"Now, in the race to beat COVID-19, developing a vaccine which shows efficacy in all sections of our population is really important. We have had more than 3,000 sign-ups on the micro-site for Bradford so far, but we need plenty more because we need to represent every section of our society and I particularly appeal to people belonging to our BAME communities and our own staff to volunteer for this trial, as we need to know that when a vaccine gets licensed it works in all sections of our society.
"A huge thanks to everyone who has signed-up so far. Please continue to sign up and support us because after this vaccine trial we will be running many more at the NIHR Patient Recruitment Centre in Bradford."
Volunteer Gill Brook, a retired physiotherapist from Otley, said: "I've just had my jab as part of the coronavirus vaccine trial. I think I felt it was important to volunteer.
"I think a lot of us feel that there's not a lot that we can do, but this is something positive that we can do that will hopefully help find an effective vaccine that will benefit us all. So I'd encourage anyone eligible to apply to be part of this trial."
Dr Faisal Ali, a Consultant Histopathologist at the Trust, was the first volunteer to take part in the trial.
He said: "The reason I put my name down is because I think the only way we are going to get through this coronavirus pandemic and return to some sort of normality is through the development of an effective vaccine against coronavirus.
"And basically, the development of that vaccine will rely on many volunteers to come and take part in these trials and see if these potential vaccines are effective."
Further vaccine trials are expected to begin in November this year.
Hundreds of people have already signed up to become volunteers for the COVID-19 trials via the Trust's microsite and the National COVID-19 Vaccine Registry.
Find out how you can volunteer here https://bepartof.bradfordresearch.nhs.uk/
ENDS
For further media information, please contact communications@bthft.nhs.uk or call 01274 383901
Note to Editors:
Bradford Teaching Hospitals NHS Foundation Trust:
Bradford Teaching Hospitals NHS Foundation Trust is responsible for providing hospital services for the people of Bradford and communities across Yorkshire. We serve a core population of around 500,000 and provide specialist services for 1.1 million people.
Our 5,500 staff work over several sites, including Bradford Royal Infirmary, which provides the majority of inpatient services, and St Luke's Hospital, which predominantly provides outpatient and rehabilitation services. We also manage local community hospitals at Westwood Park, Westbourne Green, and Eccleshill.
In early 2017, a new £28 million wing opened at Bradford Royal Infirmary, part of a £75m investment to improve patient care across our hospitals over a five-year period. It provides world-class facilities for elderly care, children's services, a state-of-the-art intensive care unit with increased single-room provision and a retail concourse.
The new wing is a continuation of our work to improve patient experience after our new £2 million neonatal unit officially opened in January 2015. Our maternity services were recently shortlisted for the Royal College of Midwives' (RCM) Midwifery Service of the Year Award, recognising excellence and innovation in the provision of maternity care.
In 2017, we also completed a £2m refurbishment of our Emergency Department (ED) as part of an ambitious vision to create a more efficient acute medicine service for the people of Bradford. It has been designed to provide a slicker and more efficient service, with faster senior clinical involvement at an early stage in the patient pathway.
As a teaching hospital, we are at the forefront of education and development in healthcare, and have an excellent reputation for research performance. We are one of the leading centres in conducting applied research in the country, particularly in quality and safety, elderly care and rehabilitation.
The Trust is home to the Bradford Institute for Health Research (BIHR) where researchers have led the development, validation and implementation of the award-winning Bradford Electronic Frailty Index (eFI) which helps calculate an elderly person's risk of disability, impairment, falls and complications of chronic diseases, as well as their diminishing independence and capability. This is now being used by 98% of all GPs across the country.
Our award-winning Ophthalmology department is home to numerous worldwide clinical trials taking the lead in eye care research and we are one of only three sites in the United Kingdom to be enlisted in the Perioperative Enhanced Recovery Hip Fracture Care of Patients with Dementia (PERFECTED) study, which will investigate how the NHS can introduce better standards of care to improve outcomes for people with dementia.
Follow us on Twitter: @BTHFT
The Trust has its own Bradford Hospitals Charity: https://bradfordhospitalscharity.org/