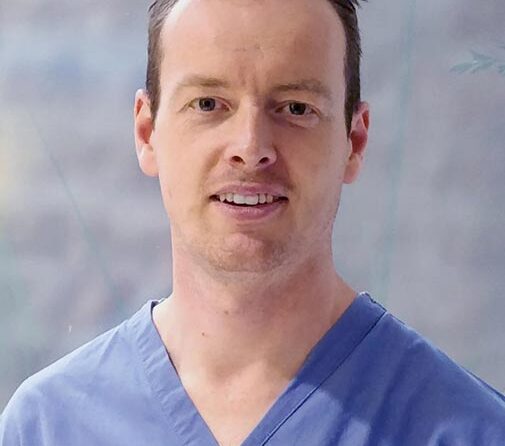 Dr Tom Lawton, Consultant in Anaesthesia and Intensive Care and Head of Clinical Artificial Intelligence (AI) at Bradford Teaching Hospitals NHS Foundation Trust, has been welcomed to the University of York as an Honorary Visiting Professor in the Department of Computer Science
"Honorary visiting professors play an important role in ensuring our teaching and research is relevant in the real world," said Dr Ibrahim Habli, Deputy Head for Research in the Department.
"Tom has worked with us for a number of years, particularly on the Assuring Autonomy International Programme (AAIP), and we are pleased to be able to work with him in this wider role."
Tom's expertise cuts across several research groups in the Department, particularly the Artificial Intelligence and High-Integrity Systems groups, and will help in the co-creation of new initiatives around the safety and ethical deployment of AI in the NHS.
"After collaborating with members of the Department for a number of years, I'm pleased to be able to now work with others within the Department," said Dr Lawton.
"Technology developments are moving incredibly quickly in healthcare and it's important that this development maintains a link with real-world practice so that the next generation of clinical and technical staff and healthcare safety engineers are building solutions which will survive the transition out of the laboratory."
"Being able to support the department to ground its teaching and research in real life scenarios is something I'm proud to be part of. It also allows me to keep up-to-date with the latest research and use this to benefit our work within the Trust."