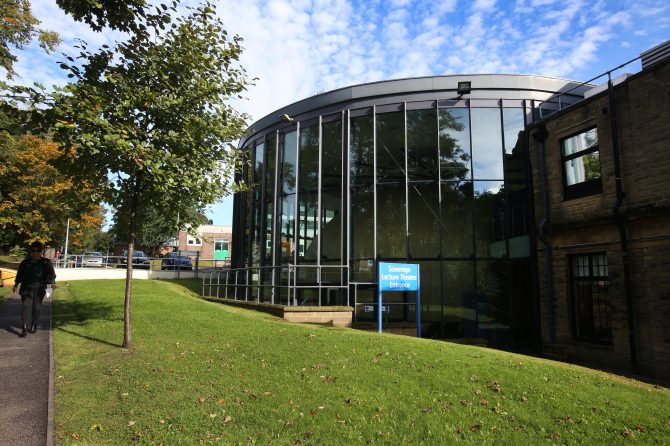 Bradford Teaching Hospitals NHS Foundation Trust has launched a new roadmap to support our vision to become an outstanding provider of education and clinical experience.
The Education Plan 2019-2024 sets out our ambitions to support healthcare professionals in training, ensuring a high-quality workforce for the future in the ever-changing NHS.
It describes the key areas for development over the next five years, which will maintain our well-deserved reputation as a provider of high-quality education and training across all groups of healthcare professionals.
Director of Education, David Robinson, said: "My one key message for all staff is simple – we all have a role to play in promoting and delivering healthcare education. A 30-second conversation at a safety huddle can be as valuable as a formal teaching session.
"I'd like to encourage everyone to take the opportunities to educate and train your colleagues, the wider team and those in training, so we can further enhance Bradford's reputation and improve the quality of healthcare we deliver to our patients."
We have outstanding educational facilities here at the Trust and we've had key successes in simulation training and plenty to shout about. The Education Plan firmly puts the focus on training our current staff and the next generation of healthcare professionals.
The education team has consulted widely on the new plan, which supports our clinical service strategy and is a plan for the whole Trust.
The plan sets out how we will ensure our workforce has the right skills and knowledge to meet current and future challenges while delivering high-quality care.
It will help us focus on developing a flexible workforce that can meet the challenges of the next five years, adapt to change and transfer skills into new and different roles as required.
Six key objectives have been identified that we need to achieve in the next five years. These are closely aligned to Health Education England's quality framework and our people strategy.
Under each of the following headings the plan sets out how we intend to develop our staff through the provision of education and training.
Develop a competent, capable, caring and sustainable workforce
Provide high quality multi-professional training
Develop excellence in delivery of patient safety training
Provide high quality learning environments with a culture for lifelong learning
Support and empower educators, trainers, mentors and supervisors
Ensure effective governance for all education and maximise the use of resources and funding to support delivery of the plan.
A detailed plan for delivering the objectives is being developed and progress will be monitored via the education and workforce sub-committee.
Head of Education Amanda Hudson explained that the plan was aimed at all staff, regardless of job title or position.
"I'm very keen that there are appropriate opportunities for personal and career development clearly linked to the knowledge and skills required at each different level – from work experience right up to Masters level study," she said.
View the new Education Plan here.