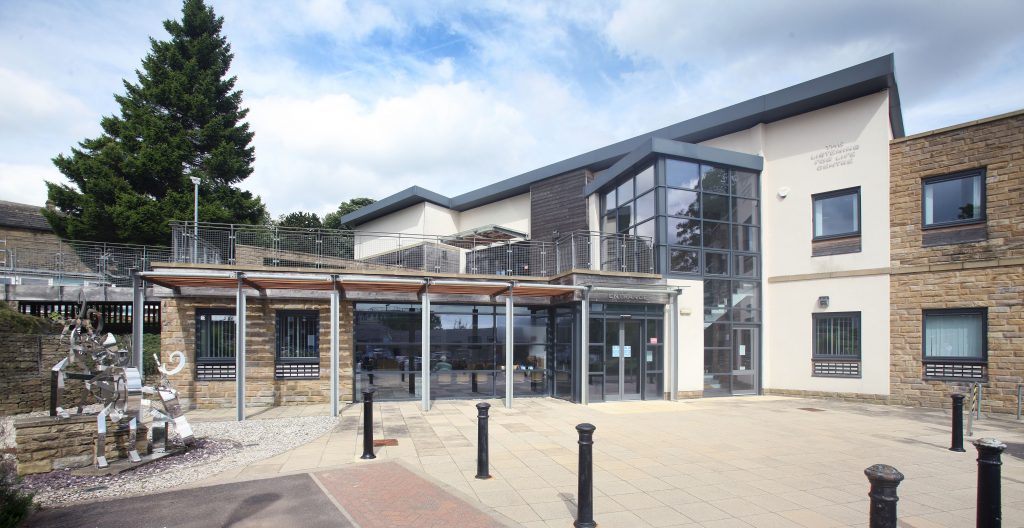 BRADFORD hospital staff are once again organising a poignant memorial service to bring comfort to families affected by the loss of a baby or child.
The 'Shared Memories Service' is aimed at helping bereaved parents overcome their grief and will take place at the Listening for Life Centre, Bradford Royal Infirmary, part of Bradford Teaching Hospitals NHS Foundation Trust, this Saturday – 7 December, 2019 at 11am.
This will be a simple event which will allow a quiet space to remember and reflect. It is open to all – those with faith and those with no faith – and as in previous years it will be based around a children's story which deals with the concept of death and bereavement. This year the chosen book is 'Gentle Willow', by Joyce C. Mills. The service will also feature appropriate music and poems.
Hospital chaplain Joe Fielder said: "We know that the journey of grief can be slow and painful, and that the experience of loss can be wide – from early miscarriage to the death of a baby or a child.  But we also think that it can be helpful and supportive to gather together and to remember with others, who have shared a similar heartache.
"The memorial event gives families the opportunity to talk to each other before and after the service, and that support is as much a key part as the service itself. In our time together we will use a mixture of different things to remember and reflect:  hearing a story, the simple making of tokens, music and space for quiet reflection. Through all these things we will remember those we have loved and lost.
"We very much welcome individuals, couples or families. We especially cater for siblings and will have a separate children's programme for children in an adjacent room. Their journey of grief also needs support."
The event will be run by a number of different staff from across the Trust's maternity, paediatrics and chaplaincy departments. Members of staff who parents and families may have met during their visits to hospital will be on hand to offer support or to just simply say 'hello'.
People are encouraged to bring along any photographs or mementos of their child which can be placed on a special memory table.
Helpful and caring
Parents who have attended previous services have commented on how helpful and caring it has been to see the familiar faces of staff, who cared for them and their children.
Comments from parents have included:
"Having this time and the opportunity to be with other parents who have been through the same was really important . . . ."
"We did not know what to expect but this was excellent; very touching, very caring, very special, very thoughtful . . ."
As well as parents, other family members and friends who are also grieving are welcome to attend.
The service gives parents and the wider family – siblings, grandparents, aunts and uncles, as well as close family friends – the chance to share feelings and grieve together as they remember their babies and children, in a supportive environment.
Families who have lost children or babies at the Trust's hospitals in the past 24 months have been sent invitations to attend but anyone else who thinks they would benefit from the occasion is welcome to attend.
The event will last around 55 minutes plus time for refreshments. For further details, contact the Chaplaincy department on 01274 365819 or e-mail dawn.arnison@bthft.nhs.uk
Bradford Hospitals' Charity has kindly given funding for the event which has enabled the provision of food, drink and refreshments and craft materials.
The Listening for Life Centre is situated off Smith Lane, Bradford, BD9 5HU. There is also an entrance through a side gate along Smith Lane. Please look out for the signs that lead to the Listening for Life Centre.
Photo caption: The Trust's Listening for Life Centre, which will host the Shared Memories Service
ENDS
For further media information, please contact Senior Communications Officer, Virginia Mason (01274 382265) or the Communications Team.
Email: virginia.mason@bthft.nhs.uk  or communications@bthft.nhs.uk
Note to Editors: 
Bradford Teaching Hospitals NHS Foundation Trust:
Bradford Teaching Hospitals NHS Foundation Trust is responsible for providing hospital services for the people of Bradford and communities across Yorkshire. We serve a core population of around 500,000 and provide specialist services for 1.1 million people.
Our 5,500 staff work over several sites, including Bradford Royal Infirmary, which provides the majority of inpatient services, and St Luke's Hospital, which predominantly provides outpatient and rehabilitation services. We also manage local community hospitals at Westwood Park, Westbourne Green, and Eccleshill.
In early 2017, a new £28 million wing opened at Bradford Royal Infirmary, part of a £75m investment to improve patient care across our hospitals over a five-year period. It provides world-class facilities for elderly care, children's services, a state-of-the-art intensive care unit with increased single-room provision and a retail concourse.
The new wing is a continuation of our work to improve patient experience after our new £2 million neonatal unit officially opened in January 2015. Our maternity services were recently shortlisted for the Royal College of Midwives' (RCM) Midwifery Service of the Year Award, recognising excellence and innovation in the provision of maternity care.
In 2017, we also completed a £2m refurbishment of our Emergency Department (ED) as part of an ambitious vision to create a more efficient acute medicine service for the people of Bradford. It has been designed to provide a slicker and more efficient service, with faster senior clinical involvement at an early stage in the patient pathway.
As a teaching hospital, we are at the forefront of education and development in healthcare, and have an excellent reputation for research performance. We are one of the leading centres in conducting applied research in the country, particularly in quality and safety, elderly care and rehabilitation.
The Trust is home to the Bradford Institute for Health Research (BIHR) where researchers have led the development, validation and implementation of the award-winning Bradford Electronic Frailty Index (eFI) which helps calculate an elderly person's risk of disability, impairment, falls and complications of chronic diseases, as well as their diminishing independence and capability. This is now being used by 98 per cent of all GPs across the country.
Our award-winning Ophthalmology department is home to numerous worldwide clinical trials taking the lead in eye care research and we are one of only three sites in the United Kingdom to be enlisted in the Perioperative Enhanced Recovery Hip Fracture Care of Patients with Dementia (PERFECTED) study, which will investigate how the NHS can introduce better standards of care to improve outcomes for people with dementia.
Follow us on Twitter: @BTHFT
The Trust has its own Bradford Hospitals Charity: www.bradfordhospitals.nhs.uk/charity