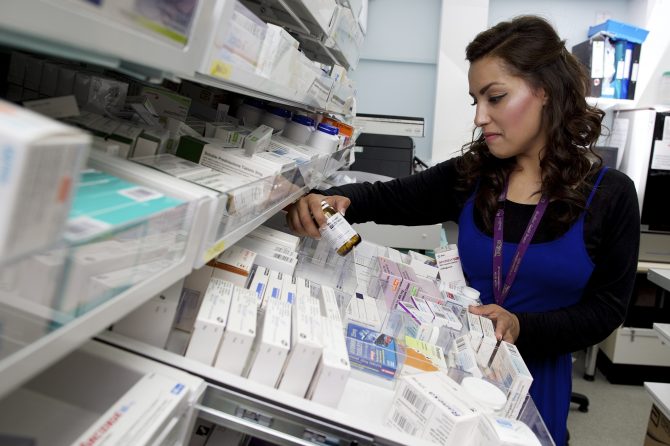 HEALTH and care services are still here to help over the coming bank holiday.
Many pharmacies will be open on Monday (May 25), as well as over the bank holiday weekend for advice.
Pharmacists are experts in medicines and can help with minor health concerns such as headaches, hay fever and sickness.
As qualified healthcare professionals, they can give you clinical advice, suggest which medicines may help you, and let you know where you can go if you need to see a different health professional such as a GP.
You do not need an appointment to get advice from a pharmacy and people can still ask for advice during the coronavirus pandemic.
Opening times and contact information for all pharmacies can be found on the NHS website at: www.nhs.uk/using-the-nhs/nhs-services/pharmacies/
Protect yourself
People should stay at home and not to go to a pharmacy, or any other health care setting, if they have symptoms of coronavirus. Symptoms include a high temperature and/or a new continuous cough, along with loss of taste or smell. You are also asked to protect yourself and others and stay at home if you live with someone who has symptoms, or you have been identified by the NHS as being at very high risk from coronavirus.
Dr James Thomas, GP and clinical chair, NHS Bradford District and Craven Clinical Commissioning Group (CCG), said: "Pharmacies are a great first port of call for advice on common minor illnesses, such as hay fever, headaches and small strains and sprains.
"Pharmacies, like other health and care services, are very much still here to help. You can drop into a pharmacy or call them for advice, you don't need to book an appointment.
"Pharmacies are providing a lifeline for patients and the public, working really hard  to ensure access to vital medicines is maintained. Please remember to follow social distancing advice and stay two metres away from other people, when you go to your local pharmacy."
Pharmacy opening times for the late May bank holiday, Monday, May 25, can be found at: https://bit.ly/pharmaciesbankholiday
If you need urgent medical help and are unsure what to do, use NHS 111 online: www.111.nhs.uk – if you do not have access to the internet, you can call 111 free of charge from a landline or mobile. NHS 111 is available 24 hours a day, seven days a week for advice.
General health advice can be found on the NHS website: www.nhs.uk
ENDS