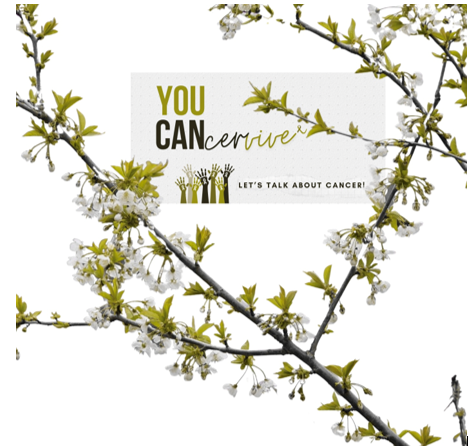 A THOUGHT-PROVOKING podcast designed to encourage people to talk openly about cancer, its signs and symptoms and how to prevent it, has been launched in West Yorkshire.
Developed through a partnership of the patient-led charity, Yorkshire Cancer Community (YCC) and West Yorkshire and Harrogate Cancer Alliance, the YOU CANcervive podcast is designed, produced and voiced by people directly affected by cancer.
Every week in West Yorkshire and Harrogate, 250 people are diagnosed with cancer, and 115 people will lose their lives to the disease. The hour-long podcasts are specifically targeted at people who want to understand more about their risk of developing the disease; how to reduce that risk and how they can support their friends and family if they receive a diagnosis.
Volunteers
YOU CANcervive been developed as part of the Cancer SMART project, run jointly by the Cancer Alliance and YCC. Cancer Champions, a group of volunteers who have already been affected by cancer, help to steer the direction and design of the programme.
The podcast is the brainchild of Cancer Champions Arzoo Dar, of Dewsbury, who experienced bone cancer as a child, and Rob Husband, from Huddersfield, who has been treated for head and neck cancer and whose story features in You CANcervive episode one.
They were keen to find a way of reaching everyone, not just those who have survived cancer or experienced it themselves, but also those who could find themselves touched by cancer in their lifetime. Each episode is based on one of the campaign's key messages alongside patient stories.
YOU CANcervive will be officially launched on 20 August, with a trailer episode available now, outlining what you can expect from the series.
The Cancer SMART key messages are:
Screening saves lives by prevention and early detection
Making cancer an everyday conversation
Awareness of unusual and persistent changes
Reduce risk with a healthy active lifestyle
Take action NOW against cancer
Rob, who runs his own construction project management company, said: "For so long, cancer has been the 'forbidden word', the disease that no-one wanted to mention. For many people, that is still the case. We want to change that, we want to make cancer an everyday conversation and get people talking."
Arzoo, a hospital pharmacist, said: "We are passionate about raising awareness of the whole cancer journey – from prevention, screening and early diagnosis, through to survival and end of life.
"Through interviews and real-life stories, we'll be helping people to feel more confident and able to talk about cancer – and be Cancer SMART!"