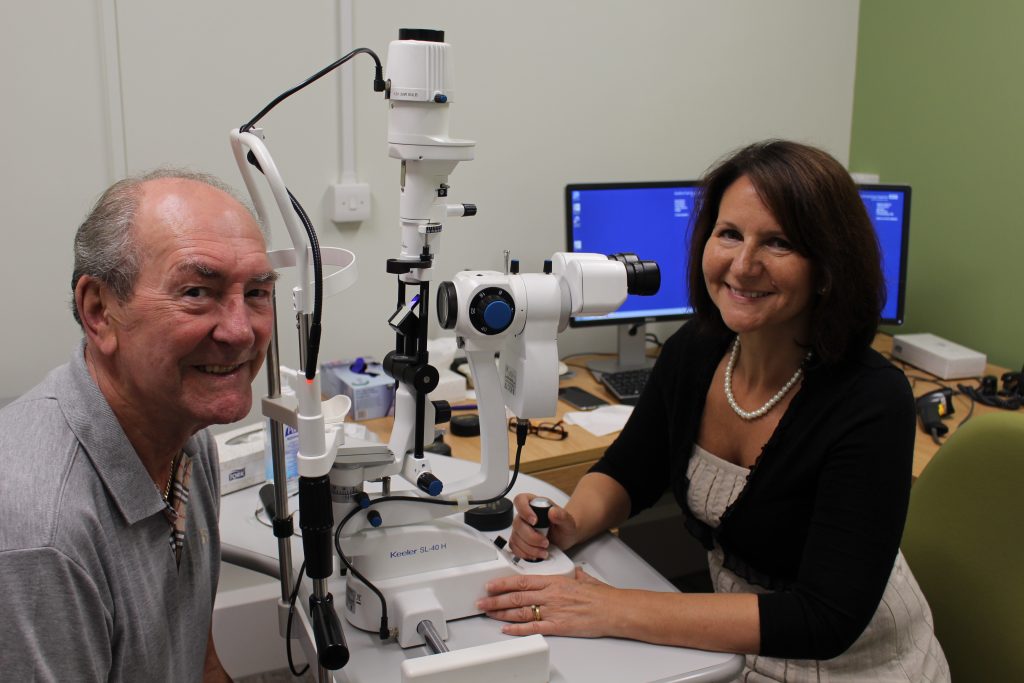 A new state-of-the-art eye centre, offering the very latest in imaging technology, is now open in Bradford.
The Bradford Macula Centre, part of Bradford Teaching Hospitals NHS Foundation Trust, is based on Trinity Road, near to St. Luke's Hospital.
It features the most sophisticated scanning equipment capable of detecting a number of eye conditions and is playing a leading role in eye health in the city.
The new Macula Centre means that patients with suspected wet macular degeneration (a condition that causes the loss of central vision) will be seen and treated for this condition quicker, improving the success of the treatment. They can be referred directly to the Bradford Macula Centre by their opticians via a fast-track referral system.
Formerly the Trust's macular service was based in the pain management clinic in the grounds of St Luke's.
Unveil a plaque
Two long-serving patients of the Trust's macula service, Levi Hall and Margaret Topham, unveiled a plaque to commemorate the opening of the centre, which was attended by representatives from Bayer Pharmaceuticals, who have funded a new optical coherence tomography scanner for the unit.
The project has been a joint working agreement with Bayer.
Optical Coherence Tomography or OCT as it is more commonly known is a scanning system that produces highly detailed images of the retina. It is often likened to an MRI or x-ray of the eye.
OCT Scanning is the most sophisticated tool available for assessing eye health and detecting eye conditions including macular degeneration, diabetic eye disease and other eye disorders.
Consultant Ophthalmic Surgeon, Helen Devonport said: "This scanner allows us to see detailed images of the retina (the lining of the back of the eye), enabling us to accurately detect, monitor and manage changes to the retina. This latest technology allows us to see flow in blood vessels in the retina without having to inject patients with dye. Previously abnormal blood vessels could only be detected on photos taken after patients received an intravenous injection of one or two dyes. So we are very grateful to Bayer for their support."
Speed up the patient's journey
The new centre will both speed up the patient's journey through the clinic and increase the number of patients that can be treated. Ultimately it is hoped to be able to see twice as many patients and the number of clinics will be increased from five per week, run over two and a half days at present, to 10 clinics over five days.
The Trust's ophthalmology department is home to numerous worldwide clinical trials taking the lead in eye care research and has liaised with local optometrists about the opening of the new centre.
Bayer is a Life Science company with a history stretching back more than 150 years. It is dedicated to working collaboratively with the NHS to develop bespoke solutions to improve retinal services and the provision of care for patients.
Bayer Medical Director for Ophthalmology, Dr Jackie Napier said: "We are proud to support NHS trusts across the UK to improve care for people with sight-threatening eye conditions. We need to continue to work together as an ophthalmology community to overcome challenges in service delivery so we can preserve patients' sight as much as possible."