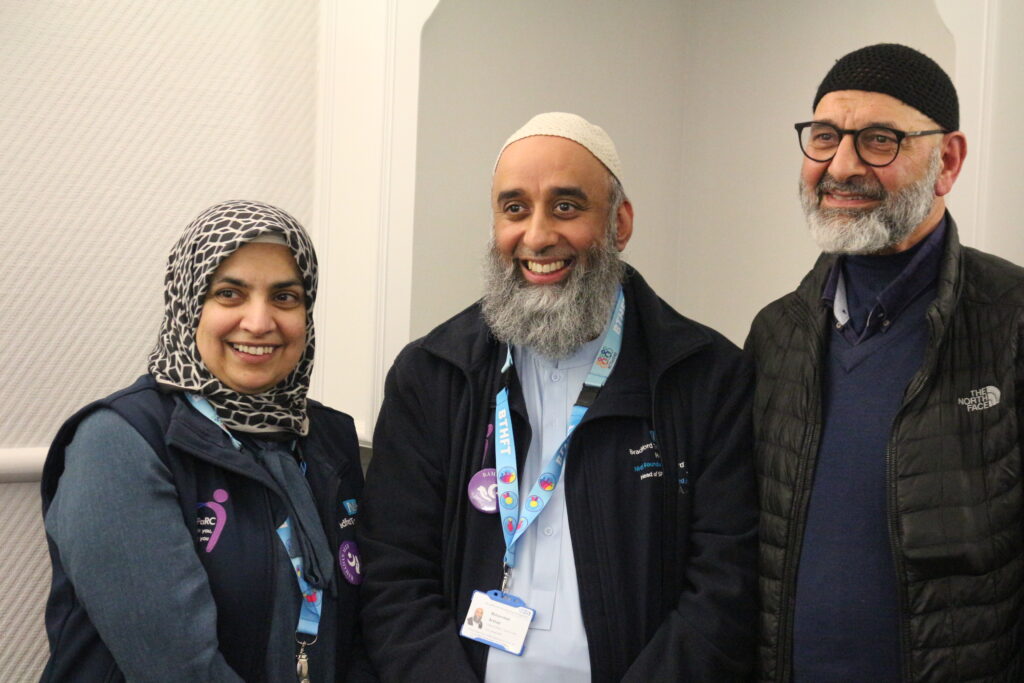 Our Muslim prayer room off the BRI main corridor has reopened after being shut during the COVID-19 pandemic.
The prayer room and its ablution facilities for patients, carers, families and visitors was reopened on Monday (20 March) by Dilshad Khan, Chairman of Council for Mosques Bereavement Services Ltd and Director of Council for Mosques Ltd.
Dilshad also served as our Director of Equality and Diversity here at the Trust 20 years ago and the prayer room was opened during his tenure.
Also in attendance were Chief Nurse, Karen Dawber, and Paul Noble, project lead on behalf of Estates and Facilities, along with members of the SPaRC team.
Female Muslim SPaRC, practitioner, Rubina Yasin, said: "Paul has gone over and beyond to reopen the Muslim prayer room in time for Ramadan and for this we are very grateful.
"The prayer room provides a valuable space for our patients, members of the public, carers and their families who are visiting our hospitals."
The prayer room is also available for trust colleagues to use.
Directions :
Our Muslim prayer room is opposite the trust's command centre on level 1, just off the BRI's main corridor. From Duckworth Lane entrance, turn right and immediately left where you will find the "Muslim Prayer Room and Ablution facilities" located on the right hand side.