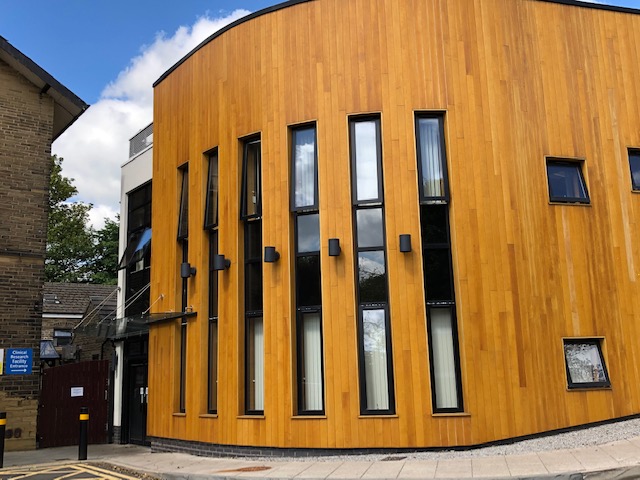 BRADFORD Teaching Hospitals is appealing for more volunteers from black, Asian and minority ethnic backgrounds (BAME) to play their part in the COVID-19 pandemic and sign up to a major vaccine trial.
Bradford Hospitals NHS Foundation Trust is currently working with partner trusts and GPs in the delivery of the world's first Phase 3 study to test the effectiveness of the COVID-19 vaccine, developed by US biotechnology company Novavax.
The trial got underway in October, and saw Bradford become one of only three regional and one of 20 national centres to deliver it.
Professor Dinesh Saralaya is director of the new Patient Recruitment Centre (PRC), part of Bradford Institute for Health Research (BIHR), based at Bradford Royal Infirmary, and is leading the trial.
He said: "The Novavax trial is going very well and we were pleased to become the first site in the UK to achieve our target of recruiting 500 volunteers.
"However we are now looking for more volunteers to take part in this particular trial and are appealing for another 150 to 200 people to sign up. We know that the only way that we can have the strongest possible immunity from being infected and becoming unwell with COVID-19, is through the development of effective vaccines.
Global race
"Bradford is part of the global race for a vaccine and we are calling on our local community to get involved. It is vitally important that people from black, Asian and minority ethnic backgrounds (BAME) sign up as we know that people from these backgrounds are being impacted by the virus.
"The response from Bradford's BAME community has been very disappointing. I would like to stress that this vaccine contains no porcine (pork gelatine) and that it is halal. There are rumours that the vaccine contains live coronavirus. This is absolutely not the case."
Professor Saralaya added that taking part in a vaccine trial was straightforward and not time consuming.
"People do not have to devote hours of their life to it but they would be playing an important role in helping us find an effective way of protecting our communities from this virus which has already claimed so many lives.
"Volunteers are given two doses of the vaccine; one on their first day and a second on day 21. They are then monitored for 12 months.
"We are looking for people aged 18 to 84 who are antibody negative; in other words they have not had COVID-19. They can register with us in the first instance and then we will check if they are suitable candidates. The trial centre is away from the hospital as we recognise that some people are nervous about attending hospital buildings at this time," he said.
People can find out how to volunteer here https://bepartof.bradfordresearch.nhs.uk/
ENDS
For further media information, please contact communications@bthft.nhs.uk or call 01274 382265
Note to Editors:
Bradford Teaching Hospitals NHS Foundation Trust:
Bradford Teaching Hospitals NHS Foundation Trust is responsible for providing hospital services for the people of Bradford and communities across Yorkshire. We serve a core population of around 500,000 and provide specialist services for 1.1 million people.
Our 5,500 staff work over several sites, including Bradford Royal Infirmary, which provides the majority of inpatient services, and St Luke's Hospital, which predominantly provides outpatient and rehabilitation services. We also manage local community hospitals at Westwood Park, Westbourne Green, and Eccleshill.
In early 2017, a new £28 million wing opened at Bradford Royal Infirmary, part of a £75m investment to improve patient care across our hospitals over a five-year period. It provides world-class facilities for elderly care, children's services, a state-of-the-art intensive care unit with increased single-room provision and a retail concourse.
The new wing is a continuation of our work to improve patient experience after our new £2 million neonatal unit officially opened in January 2015. Our maternity services were recently shortlisted for the Royal College of Midwives' (RCM) Midwifery Service of the Year Award, recognising excellence and innovation in the provision of maternity care.
In 2017, we also completed a £2m refurbishment of our Emergency Department (ED) as part of an ambitious vision to create a more efficient acute medicine service for the people of Bradford. It has been designed to provide a slicker and more efficient service, with faster senior clinical involvement at an early stage in the patient pathway.
As a teaching hospital, we are at the forefront of education and development in healthcare, and have an excellent reputation for research performance. We are one of the leading centres in conducting applied research in the country, particularly in quality and safety, elderly care and rehabilitation.
The Trust is home to the Bradford Institute for Health Research (BIHR) where researchers have led the development, validation and implementation of the award-winning Bradford Electronic Frailty Index (eFI) which helps calculate an elderly person's risk of disability, impairment, falls and complications of chronic diseases, as well as their diminishing independence and capability. This is now being used by 98% of all GPs across the country.