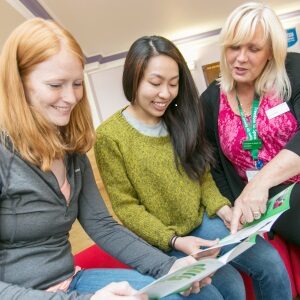 My name is Sue Franklin and I am the Freedom to Speak Up Guardian for Bradford Teaching Hospitals.
My role, alongside the Associate Guardians, is to provide guidance and advice on how those working in our hospitals may raise and escalate concerns, outside of usual line management or reporting structures.
We all want to have a culture where we feel confident and supported to raise and report concerns, and one that is free from bullying and / or harassment.
If you're a BTHFT staff member and you'd like to raise and escalate concerns, please find out more below.