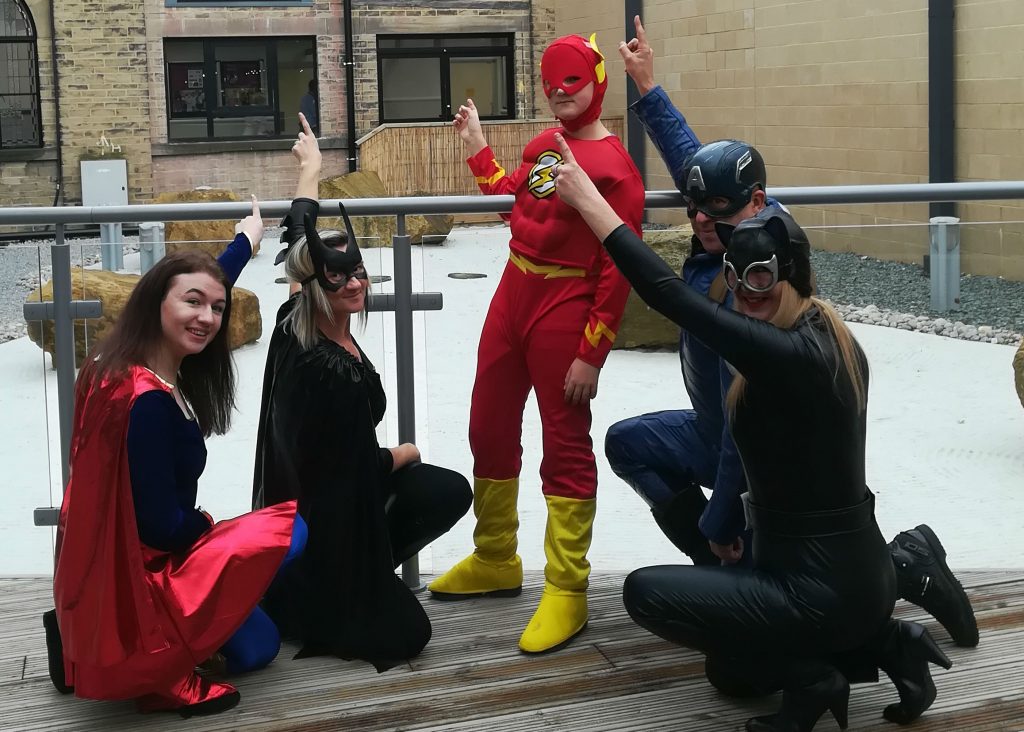 This Saturday (22 September), more than 50 NHS staff and supportive members of the public will take the plunge and abseil 50ft down the side of Bradford Royal Infirmary.
Participants, aged between 10 and 70, are all raising money for Bradford Hospitals' Charity – the official NHS charity partner of Bradford Teaching Hospitals NHS Foundation Trust (BTHFT). The charity funds projects which go over and above what the NHS provides, supporting equipment, training, research and staff.
While many of the daredevils are taking part to say thank you for the care they or loved ones have received, many hard-working NHS staff have also signed up to boost funds to pay for projects across hospital wards and departments to improve the environment for patients and their families while they visit or stay in hospital.
Karen Dawber, BTHFT Chief Nurse, said: "I am overwhelmed by how many members of the public want to give something back by taking the plunge!
"I am also incredibly proud of all the Trust staff who will be taking part to raise money. They see first-hand the difference Bradford Hospitals' Charity makes to improve the experience of patients, and they want to help in any way they can."
Specialist equipment
Hayley Collis, head of fundraising for Bradford Hospitals' Charity, said: "Bradford Hospitals' Charity has contributed millions of pounds over the years to buy specialist equipment sooner than NHS funds have allowed, to enhance the hospital environment and to pay for specialist staff training,
"Last year, we contributed more than £300,000 towards the brand new hospital wing at Bradford Royal Infirmary, funding items such as the children's sensory room and dementia-friendly items. We provided £12,000 for the groundbreaking BabyView software, which enables parents to see their babies in the Neonatal Unit when they are apart, and we also paid £400,000 for the innovative My Life software to improve the quality of life for patients with dementia.
"We will soon be unveiling an exciting appeal to transform our radiology department into a child-friendly environment, which we know will make an enormous difference to the patients and families of the 20,000 children and young people who require imaging each year."
To make a donation to Bradford Hospitals' Charity, text BHCF22 and the amount you want to donate to 70070. Alternatively, visit www.justgiving.com/bradfordteachinghospital.
To find out more about Bradford Hospitals' Charity and how you can support your local hospitals through fundraising or volunteering, visit www.bradfordhospitalscharity.org. Alternatively, contact Hayley Collis or Elaine Drake on 01274 274809 or email charity@bthft.nhs.uk