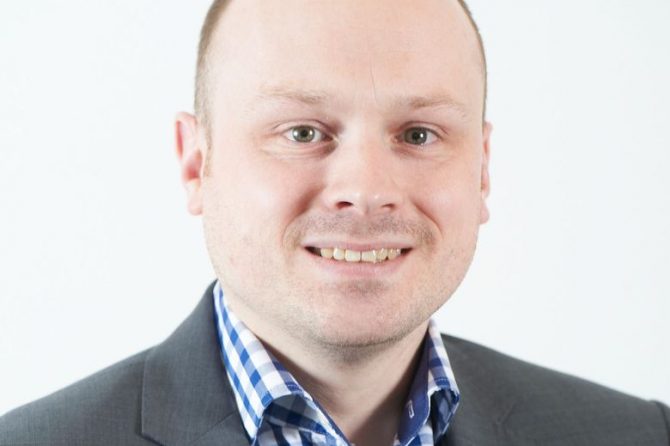 DEMAND is always high for NHS urgent and emergency services throughout Bradford during the festive season.
As the weather gets colder, plummeting temperatures can result in more people being admitted to hospital. To help the NHS help you, local GPs are sharing top tips to stay well this winter and help you get the help you need quickly over the festive period.
Dr Dave Tatham, GP and Clinical Lead for Urgent and Emergency Care for NHS Bradford District and Craven Clinical Commissioning Groups (CCGs), is urging people to follow a set of simple tips to enjoy a healthy Christmas and New Year:
Before illness strikes: Protect yourself and your family by getting your flu jab. It's not too late for 'at risk' people to have a free NHS flu vaccination. These include people aged 65 and over, those living with a long term condition such as diabetes and asthma and all pregnant women.
Help yourself at home: Keep a few handy medicines and treatments at home for when you might need them such as painkillers, cough and cold remedies, decongestants, indigestion tablets and a first aid kit but remember to keep them out of reach of children. Visit www.nhs.uk to check your symptoms or find out more about common illnesses.
If you have a long-term health condition: If you have a condition that affects your breathing such as asthma or chronic obstructive pulmonary disease (COPD), make a note about what symptoms are normal for you. If these symptoms worsen, seek help early from your pharmacist, nurse or GP. Respiratory conditions can worsen very quickly during winter weather and seeking help early can avoid a hospital stay.
If you start to feel unwell: Visit your local pharmacy for help and advice. They can advise on the medicines you need to treat common health problems such as coughs, colds, flu and rashes. It may save you a trip to your GP practice – you don't need an appointment and you can speak in a private area. You'll be advised if they think you need further help. For pharmacies open over the festive period, visit ly/bankholidaypharmacies
If your symptoms persist: For persistent symptoms, such as a cough that hasn't gone away after a few weeks, contact your GP practice. Appointments are available with GPs, nurses or other healthcare professionals in the evenings and weekends, either at your local practice or another nearby NHS service. Check your GP practice website for more information.
If you need urgent help: If you're not sure what to do, or it is outside GP hours, NHS 111 is available 24 hours a day, seven days a week for help and advice. You can go online to nhs.uk or call on 111. They can advise if you might need to go to the Emergency Department or need another NHS urgent care service.
If you're caring for someone: There are simple measures that you can take to avoid catching or spreading bugs: wash your hands regularly with soap and water, avoid sharing towels and make sure you disinfect surfaces that the person who is unwell may have touched. Support is also available for carers at Carers Resource (carersresource.org/)
If you feel stressed, low or anxious: The holiday season can sometimes have an effect on our mental health. There are lots of local services that can help if you need some support such as Mind Bradford (mindinbradford.org.uk/) or the Cellar Trust (www.thecellartrust.org/). If you or somebody you know are in crisis, the First Response team are available 24 hours a day, seven days a week on 01274 221181.
Dr Tatham said: "When the winter weather sets in and the temperature drops people often find they begin to feel unwell but there are lots of things we can all do to avoid illness over the colder months.
"Many common health complaints like coughs, colds, runny noses and diarrhoea can be treated at home with medicines available from your local pharmacy without a prescription.
"Keeping a well-stocked medicine cabinet means you're prepared if you do feel unwell. Pharmacists are experts in medication and can provide help and advice on many common illnesses and you can also check your symptoms by visiting www.nhs.uk.
"If you have a long-term health condition, like asthma or chronic obstructive pulmonary disease (COPD), it's important that you recognise what your normal symptoms are and seek help if you notice a change. Getting the right help from your GP early can often help to avoid a hospital stay."